Robert Albers, Executive Chef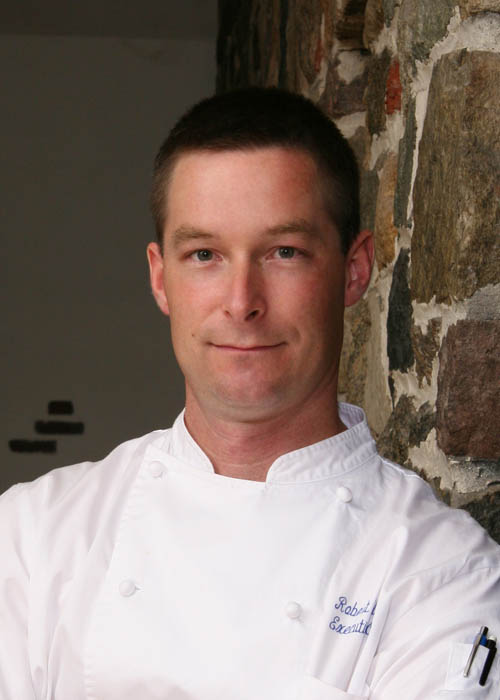 As leader of the culinary staff at Pleasantdale Château, Chef Robert Albers brings to bear a lifetime of experience, all of which has helped to earn countless awards and recognitions for this unique venue. His culinary creations have wowed guests and consistently garnered rave reviews from amongst its sophisticated clientele. In his seven-year tenure at this West Orange, NJ landmark, he has helped to set Pleasantdale Château apart with standards of cuisine on par with the grandeur of the estate itself. Chef Albers was selected for this challenging position by the Knowles family, a three-generation team of restaurateurs, who across their diverse venues have established a reputation for being at the vanguard of fine dining.
During his tenure, Chef Albers' contributions have also helped to consistently earn Pleasantdale Château an array of bridal industry honors year after year, including "Best of Weddings" from The Knot, "Best of the Year" from Manhattan Bride, and the "Love It" award from New Jersey Bride, as well as installation in The Knot's coveted "Best of Weddings Hall of Fame."
Before leading the kitchen at this historic estate, Chef Albers worked at The Ritz Carlton on Central Park where he was bestowed by this icon of luxury service with the "Department of the Year Award" for customer satisfaction, employee satisfaction, and most improved. Adding to his hotel credits, he has also served as Banquet Chef for The Mark Hotel and was a member of the well-respected culinary team at the Four Seasons Hotel.
Prior to pursuing his hotel experience, Chef Albers worked under Chef Troy Dupuy at the esteemed Lespinasse in Washington, DC. He later rejoined Chef Dupuy in Manhattan at the venerable landmark of French gastronomy, La Caravelle. His early restaurant experience also includes his work in pastry at 28 Restaurant in Montclair, NJ.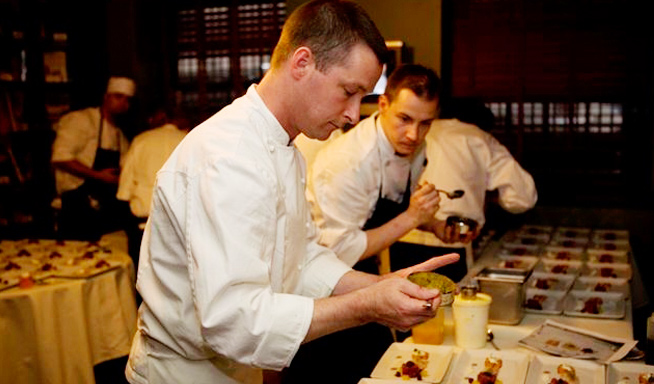 With a degree in philosophy from Washington College, Chef Albers also brings a unique insight to cooking and the experience of dining.  An insight developed early, having spent time in a variety of kitchens, touring farms and seeking inspiration from Julia Child's masterwork, The Art of French Cooking.
After attending graduate school at Catholic University, Chef Albers' culinary career began in earnest when he accepted a position as a work-study student at Peter Kump's Cooking School in Manhattan, established by its namesake, one of the most influential figures of the American food scene, a champion of French cuisine, and founder of the James Beard Foundation.
But Chef Albers can track his true passion for cooking back to his mother, Judy Albers, who enlisted her children's support in coordinating family dinners. She soon realized his interest in the kitchen and encouraged his development—an encouragement that has carried him through to many career highlights, from cooking for celebrities and special guests to participating in dinners at the James Beard House. Chef Albers continues to bring his experience and passion for cooking to the kitchen of Pleasantdale Château, regularly producing dishes as memorable as the events for which they are created.