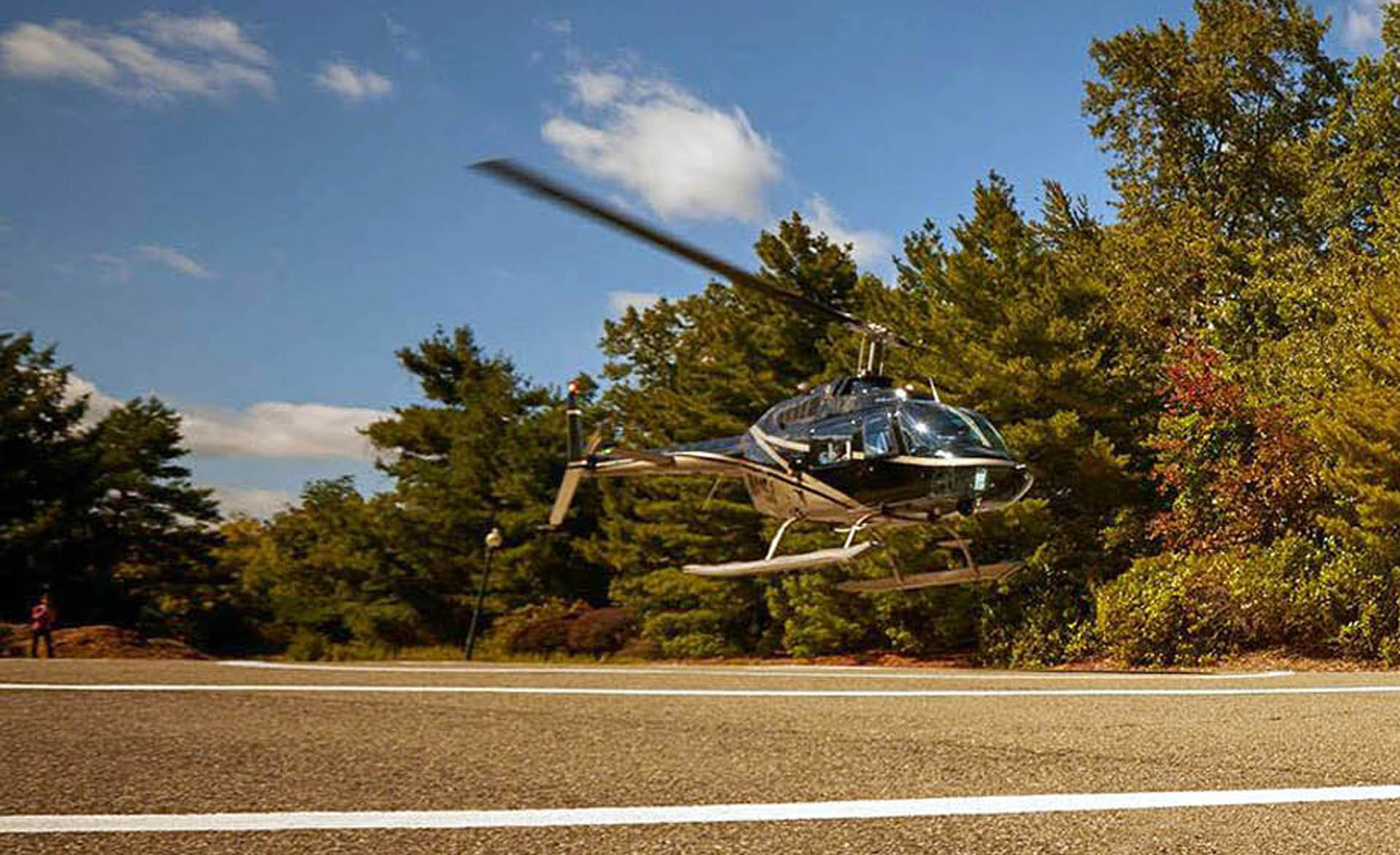 Flights Via Our Estate's Heliport
Pleasantdale Chateau's heliport, conveniently located on the estate, enables swift executive arrivals and departures to and from your corporate meeting or event. The Chateau's private helicopter service from our estate can provide for prompt flights to three heliports in Manhattan as well as several area airports in New Jersey.
With the hectic and demanding schedule of our executive clients, we know that time is of the essence. Our convenient helicopter service is intended to help you avoid time wasted sitting in traffic or being driven in or out of New York City and other major business hubs.
Our heliport is fully FAA registered and available for your next meeting and event with us.
For more information about the Chateau's private helicopter service to and from our estate, please contact us at 973-731-5600 or by using the form on this page.
Helicopter Flight Inquiries