Our Team
Our team of dedicated specialists is ready to create a flawless event with the utmost attention to the smallest detail. We're pleased to offer an extensive range of amenities and services as well as assisting in the complete planning of your event. As leaders and innovators in the event industry our team is second to none in experienced, professional and creative service.
To discuss how we can help you create an event unlike any other, please contact our sales team at 973-731-5600.
---
C. Lars Johnson, General Manager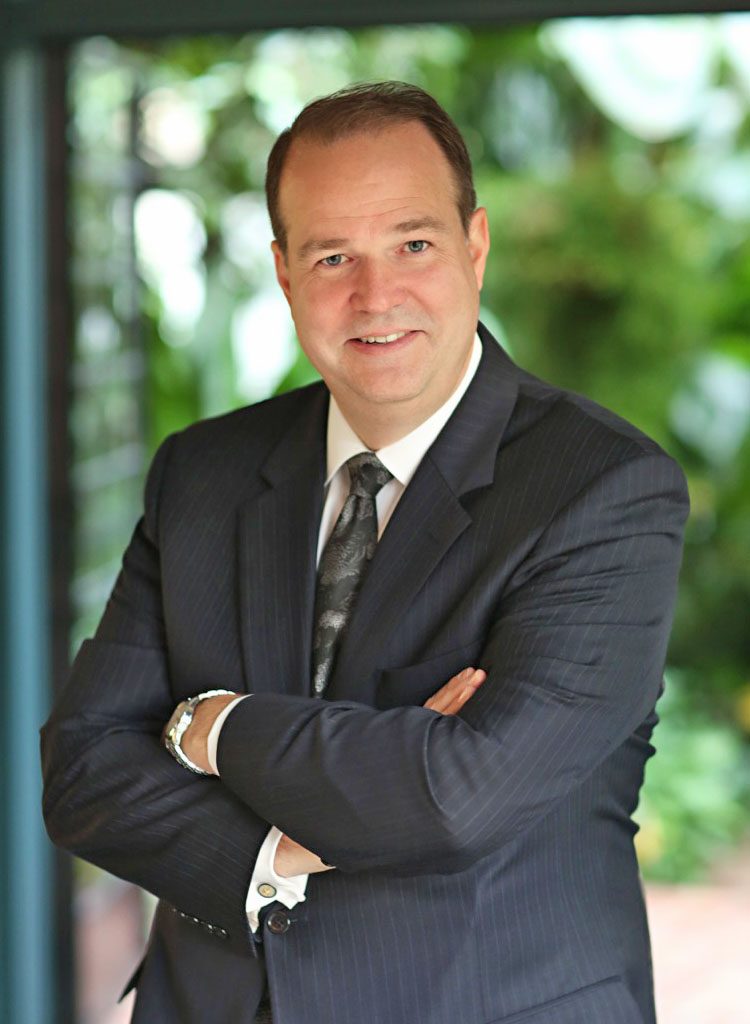 Since 2002, Lars has, as general manager of Pleasantdale Château, created attractive concepts for brides and has maintained the high level of service offered by his team through decades of leadership experience in the hospitality industry.
He is recognized throughout the industry for maintaining Pleasantdale Château's standard of excellence and has truly raised the bar in this field. Lars' commitment to ensuring that every detail, no matter how small, is attended to, has been evident in the success of his clients' events and celebrations.
Prior to managing the team at Pleasantdale Château, Lars has served as Executive Chef and Director of Food and Beverage for several premier hotels in New York City for a total of 32 years of hands-on experience.
Lars is a graduate of The Culinary Institute of America in Hyde Park, New York.
"I'm always striving to work with the staff to create the memorable experience for each Chateau event. The challenge is to satisfy and exceed each guest's unique requests and expectations."
---
Fred Fogg, Director of Sales & Catering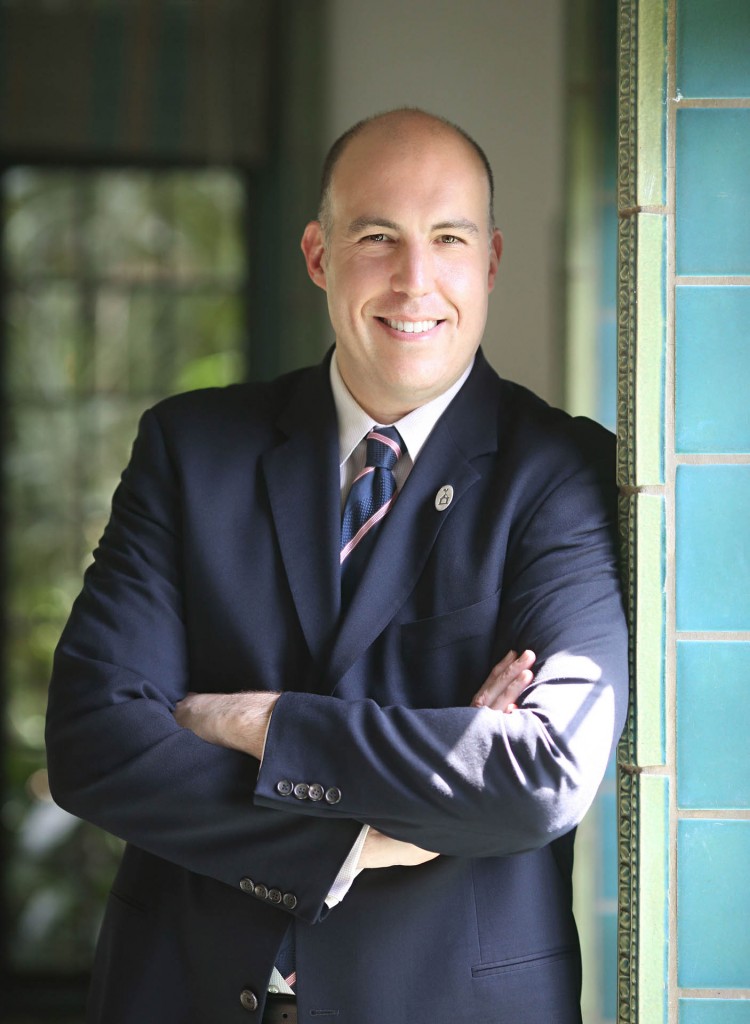 With a long-established track record of creating one-of-a-kind events, Fred has dedicated his career to customizing each and every aspect of any wedding and special event of which he has been a part. His keen attention to detail in all event planning services is truly unparalleled, making him a Renaissance man in this industry. There is not a single piece of your party that Fred cannot handle exceptionally and with the precision of an individual who has dedicated his life to making your special day unforgettable.
While operating his own namesake event production company, Fred Fogg Productions, he organized a team of professional planners to provide comprehensive top-tier vendors, all of whom contribute to the exquisite, lavish, cutting-edge events for which he is known. In doing so, he would seek out exceptional, distinctive locations for his savvy clients, which led him to host events at the beautiful, Pleasantdale Chateau.
Fred brings with him a wide array of experience from cuisine to management, offering him, and subsequently his clients a complete insider's perspective. As a former executive chef and culinary school instructor, there is nobody better to assist and offer insight in selecting the most incredible menu options for your event. Additionally, having served as Director of Sales and Operations at the Crystal Plaza wedding venue for over 20-years, Fred brings with him a wealth of experience overseeing and personally creating breathtakingly magical parties.
From vibrant flowers, to striking décor, to exceptional music and beyond, Fred is a crucial component in raising any event from ordinary to sublime.
---
Santiago Sevilla, Director of Operations & Head Maitre d'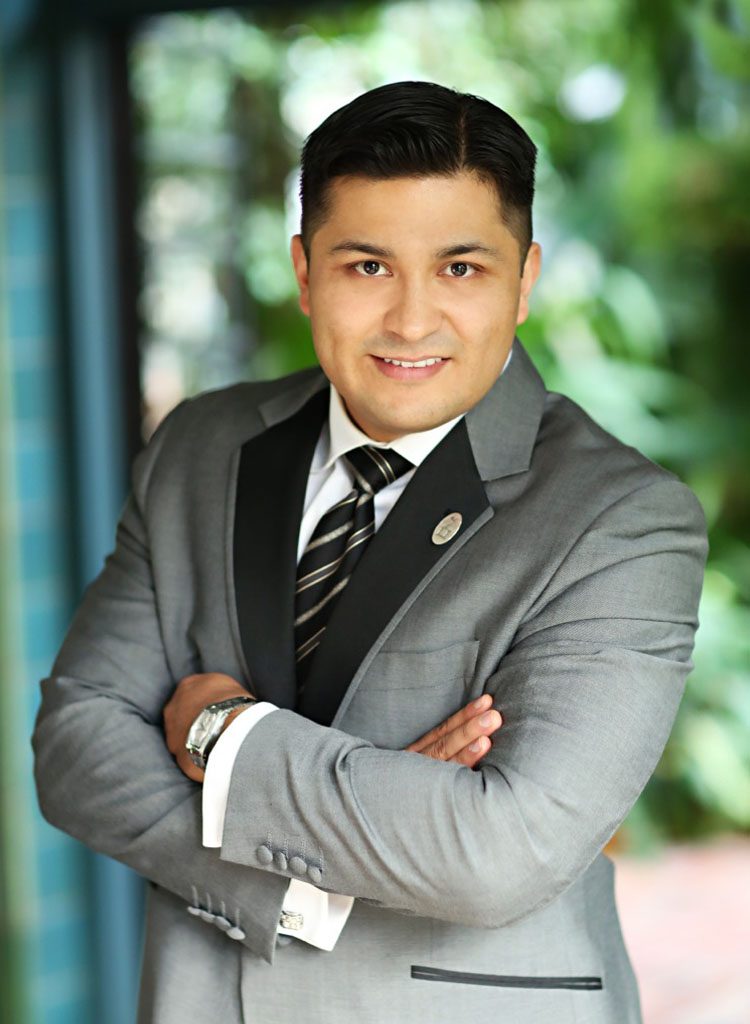 Born in Quito, Ecuador, Santiago moved to the United States in 1997 to earn his college degree in Business Management.
Soon after obtaining his degree, Santiago was hand-selected by Maplewood Country Club where within six months was promoted to Maitre d', overseeing both private dining and catered events. At age 19, Santiago was the youngest Maitre d' in the history of Maplewood Country Club.
In 2004, Santiago wanted to broaden his horizons and attended The Culinary Institute of America in Hyde Park, New York, where he continued his education in Front of House Management and Excellent Service courses.
Seeking a high-end establishment that would benefit from his experience and education, Santiago found the Pleasantdale Château, where he accepted a position as a Banquet Captain. Quickly realizing his potential, just six months later, the management team at Pleasantdale Château promoted him to his current position of Maitre d'. Santiago's passion for excellence in accommodating every request no matter how big or small, coupled with his charming personality, fits perfectly with the culture of the magnificent Pleasantdale Château.
---
Dawn Paradine-Weimmer, Senior Catering Sales Manager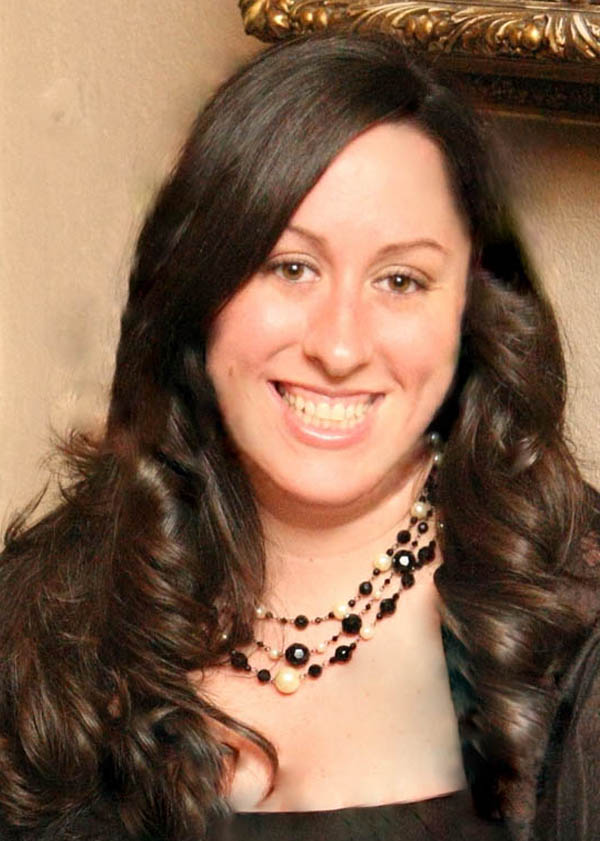 Dawn has been working with Pleasantdale Château's corporate clientele since 2002.
Dawn, a 2001 graduate of Monmouth University in New Jersey started her career as a Sales Assistant at The Hilton Hotel in Hasbrouck Heights, New Jersey assisting the Director of Sales as well as other various duties. In 2002, Dawn's career took her to the Sheraton at Newark Airport as the Sales and Catering Assistant where she was quick to develop her expertise in the catering side of the business.
In late 2002, Dawn was given the opportunity to transition from hotel catering to the world of exclusive, private events at Pleasantdale Chateau where she has planned and implemented hundreds of corporate events from smaller breakfast meetings to large industry conferences to corporate holiday parties.
---
Marta Szmyd, Executive Office/Catering Sales Manager
With nearly a decade of dedicated service at Pleasantdale Chateau, Marta knows the ins and outs of practically every component of our process that makes the estate run like clockwork. Having worked in our executive office in close partnership with our General Manager, C. Lars Johnson, she brings a great deal of experience handling the myriad back-of-house issues that are the framework that keeps the Chateau looking beautiful and our events running smoothly. Whether it's her restaurant and hospitality experience, keeping up with her two young children, or multitasking throughout her busy day, she's well practiced at tackling any task that pops up—and doing so with great aplomb.
---
Hilda Martinez, Resort Manager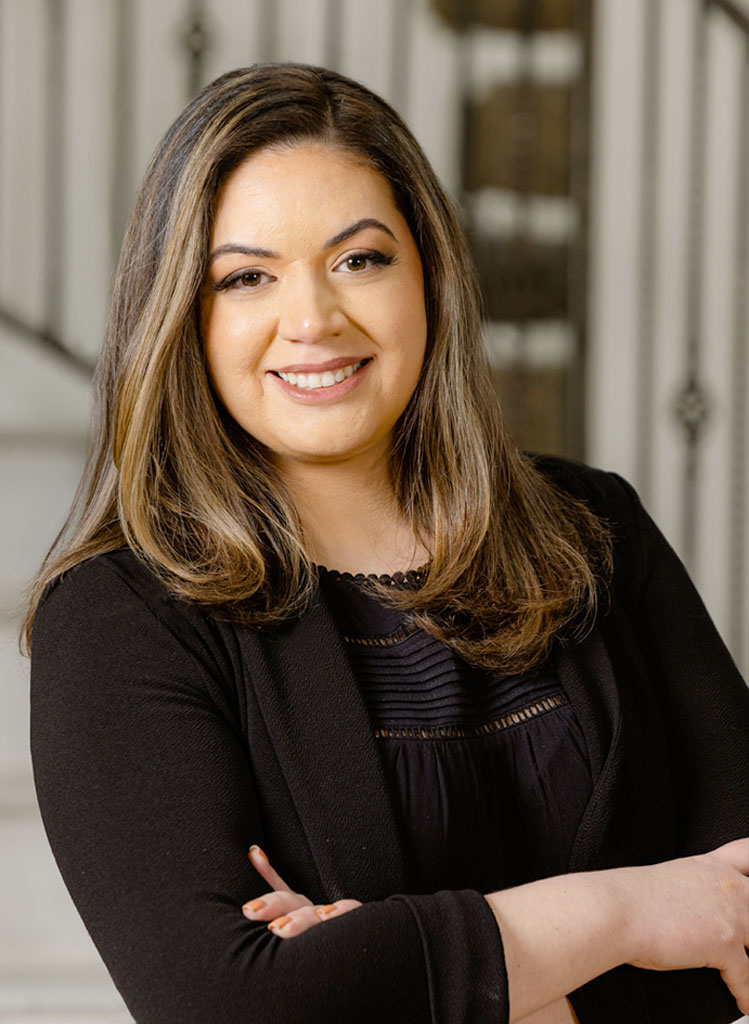 As Pleasantdale Chateau's Resort Manager, Hilda is tasked with ensuring the highest quality of stay possible for our overnight guests. From reservations and guest room management, to assisting our clients throughout their stay, she is the friendly and inviting heartbeat of our estate's accommodations experience.
With over a decade of contributions to the hospitality industry, Hilda brings with her an extensive range of knowledge in her chosen field. From hotels including the Hyatt Regency and Westminster, to Carnival Cruise Lines, she's adeptly proven her acumen for customer relations and guest hospitality. Hilda is also a graduate of Florida International University with a degree in Hospitality Management.
Having served in positions in both large-scale corporate and boutique operations, she's played a key role in the gamut of guest services. The diversity of Hilda's knowledge base has proven to be a great asset for us; she comes to us with a range of experience including Conference Service Manager, Hotel Sales Coordinator, Banquet Manager, and more. This background has enabled her to easily navigate the complexities of our operations and understand the event process from planning, to coordination, to execution — all while striving to provide a seamless, care-free visit for our guests.
Always looking to go above and beyond for our clients, ensuring a memorable experience has consistently been the focus of her attention. With her ever-friendly smile and a warm welcome, you're sure to feel right at home at Pleasantdale Chateau.
---
Bryant Molina, Banquet Manager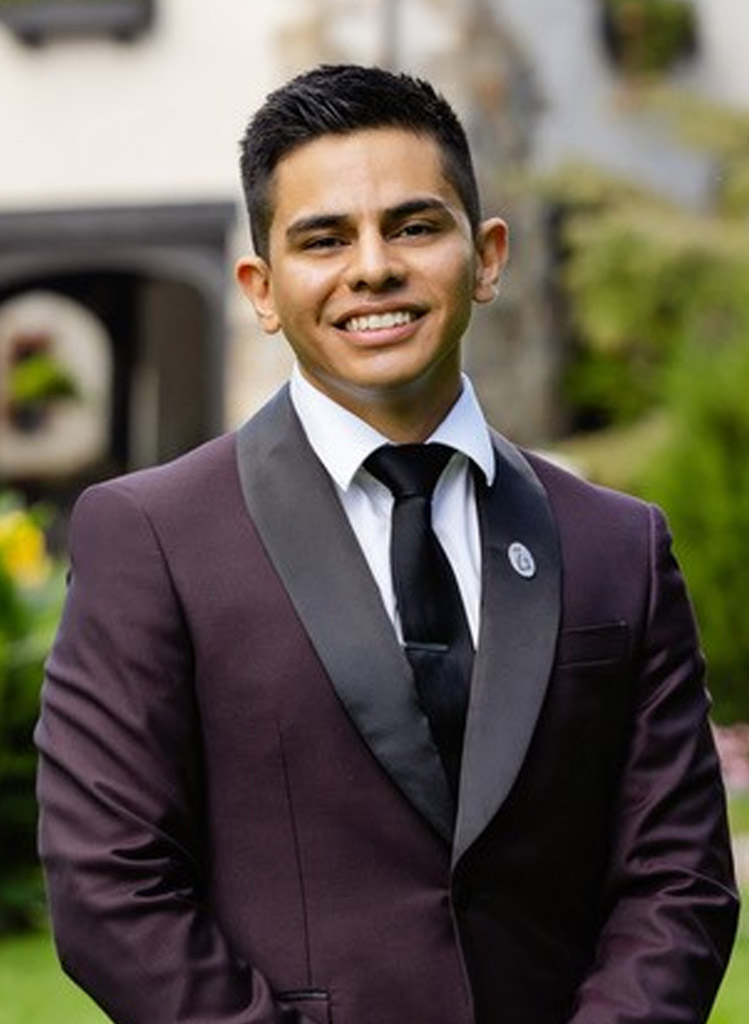 Bryant started with Pleasantdale Chateau in 2014 as a part of the waitstaff. From the very beginning, his leadership skills and enlightened personality, combined with his hard working and self-motivated traits earned him more responsibilities than would normally be afforded to someone in his position. Over the course of four years Bryant pursued his Bachelor's Degree of Science in Mechanical Engineering at the New Jersey Institute of Technology, leading him to subsequently leave Pleasantdale Chateau on two separate occasions for an internship and employment in his field of study. After graduating from NJIT in the Spring of 2018 and starting a full-time position with a well-respected engineering firm, he still felt as if something was missing. Finally, in September 2018 he once again returned to Pleasantdale Chateau, but to take his new role as Banquet Captain. His proficiency at skillfully executing the duties of Banquet Captain, combined with his diligence and keen attention to detail, soon led to yet another promotion to the role of Banquet Manager. In Bryant's words, "I've always considered the Chateau to be a second home and the staff a second family. This made it difficult for me to stay apart for too long. As Banquet Manager, my goals consist of delivering the utmost attention and care to our clients, while also working to bring out the best in each of our Banquet Servers to assure that every guest has an unforgettable experience at Pleasantdale Chateau."
---
Tori Fogg, Banquet Captain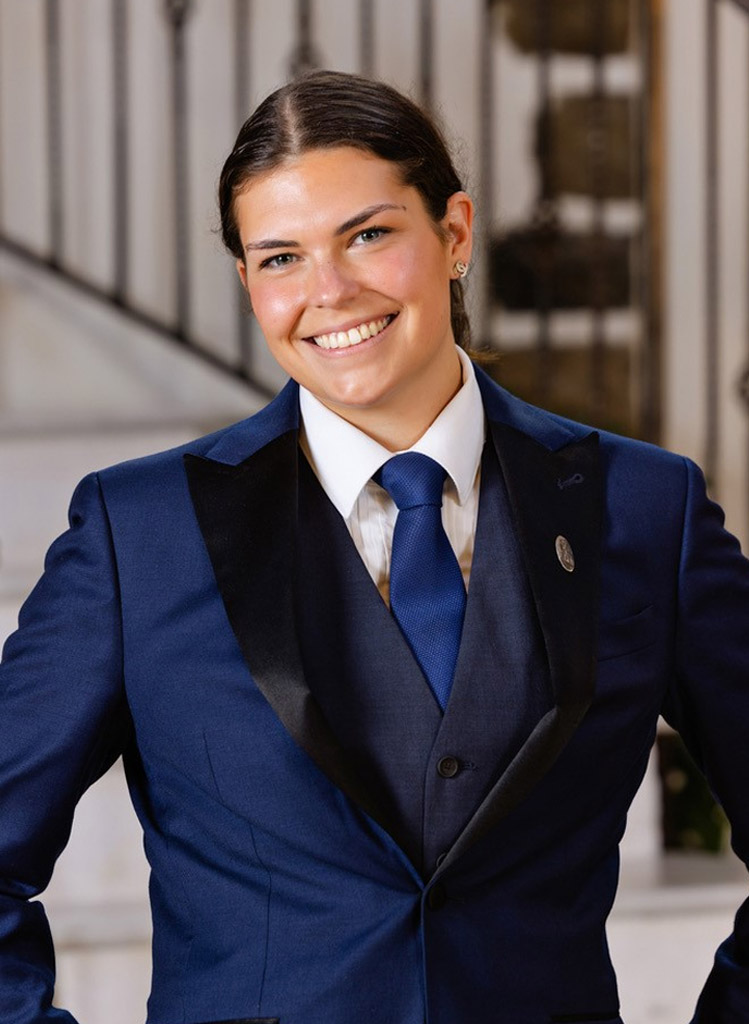 Raised in the event production business, Tori's chosen profession is very much in her blood. Even as a child, she recalls being fascinated by all the people, logistics, and moving parts that go into seamlessly creating high-end events. Tori exemplifies—in a quite literal way—our ethic of our Pleasantdale Chateau team as family. As a daughter of our Director of Sales, Fred Fogg, she has a lifetime of experience in hospitality, soaking up the wealth of exposure from events that he has played a large part in making happen. The ember of passion for the business was sparked early on, seeing just how much happiness that what we do can bring to a bride and groom.
But Tori has certainly earned her own way onto our team. Having worked as a banquet server as well as a bridal attendant, she's aptly proven her level of dedication, adeptness at catering to our clients' needs, and capabilities for successfully accomplishing the many demands of her position.
Tori holds an undergraduate degree from the College of Saint Rose. Seeking broader cultural exposure, she took the initiative to live abroad in Italy while earning a master's degree in management. While in Italy, she made a point of soaking up all that Europe had to offer, with an eye for the diversity of culinary approaches, architecture, lifestyle, and, of course, the hospitality industry.
A talented athlete, Tori was an accomplished college volleyball player and even went on to play on an Italian semi-professional squad—certainly deepening her sensibilities for the value of teamwork. We consider ourselves fortunate to have her and her winning spirit playing for our team now.
---
Joseph P. Abramski, Jr., Banquet Captain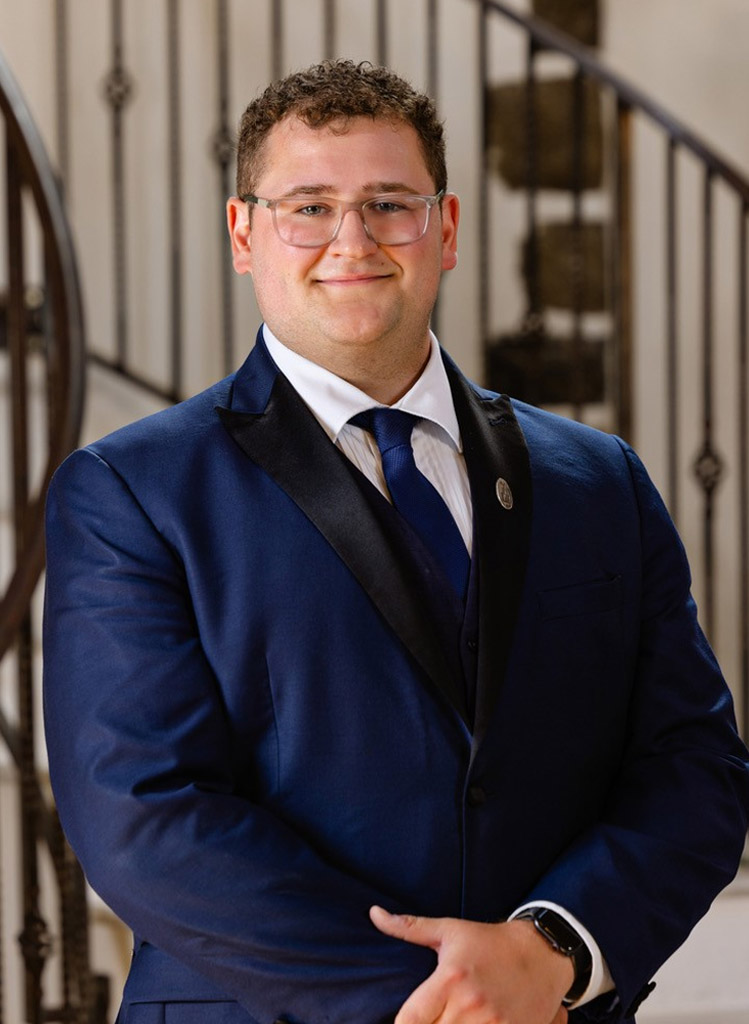 Joseph has been another strong addition to the Pleasantdale Chateau team, bringing with him experience in the hospitality industry that began in his teens. As a proud graduate of the University of Alabama with a degree in Hospitality Management, he is putting into practice on a daily basis the tenets of his education.
Joseph has also served as General Manager of two very successful restaurants that were among the top 10 busiest properties of the brands' locations. Working from the ground up as a busser, food runner, bar back, and server, he has had a first-hand view of all the elements that it takes to provide smooth, quality service to guests. He brings with him ample experience operating in high-pressure, fast-paced environments where he is the one responsible for overseeing the quality of execution.
Though raised in Morris County, he spent eight years in Alabama, where, as he says, "I learned the true meaning and value of 'Southern Hospitality'." His kindness and passion for the hospitality business is clearly evident in how he interacts with staff and guests alike. As he says, "I take it as my mission to exceed guests' expectations for service." Given the feedback that we've received from our clients and fellow industry professionals, he's doing just that.
Joseph currently resides in Gladstone, New Jersey with his girlfriend and two dogs.
---
Luis Jiminez, Banquet Captain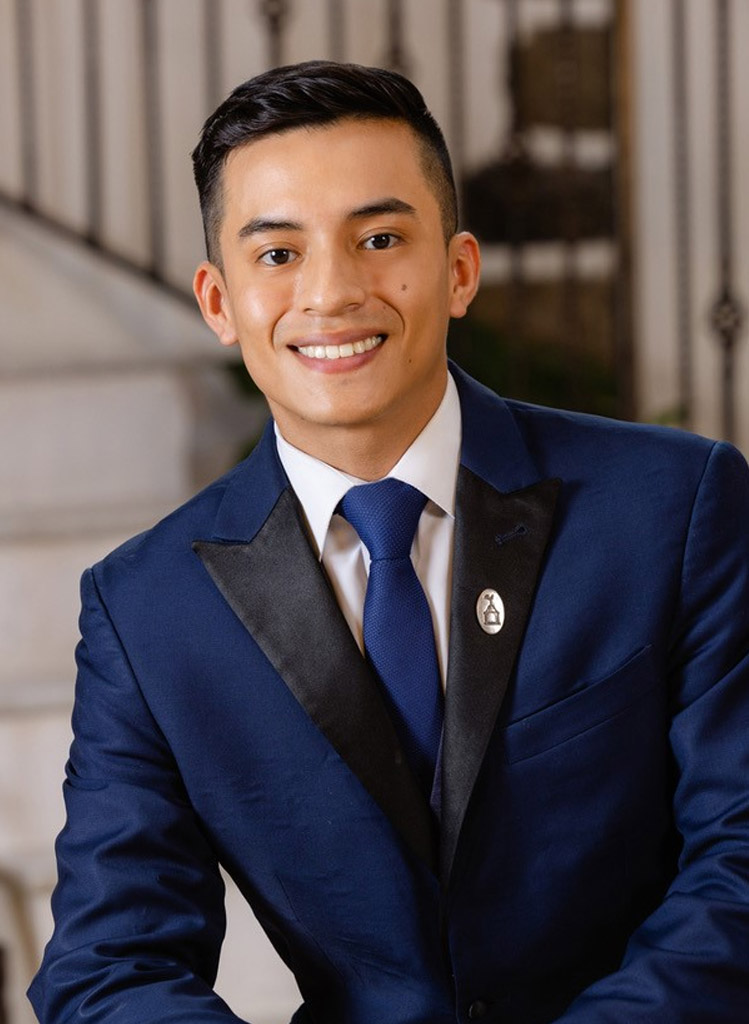 Having worked at Pleasantdale Chateau for four years, Luis has been part of hundreds of events on our estate. His work ethic and talent were recognized early on, earning him promotion from within to Banquet Captain. Luis has always sought to push himself to accomplish more, which is why he has eagerly taken on the responsibilities of leading and managing staff as well as being responsible for maintaining the high standards expected at Pleasantdale Chateau.
Luis is a Graduate of Rutgers University and is pursuing a Master Degree as well. Civically-minded with a passion for leadership, he takes a nuanced view of his role here at the Chateau. With a political science background and plans for future public service, he applies–quite literally–the ethic of service to the public, always striving to give the best of himself to others. Along with this comes a willing ownership of the responsibilities of leadership, being the point person for events and directing staff in a thoughtful, effective manner. Anyone who meets Luis will quickly see his good nature, acuity for hospitality, and genuine talent for making guests feel welcome.
---
Jonathan J. Pauta Caguana, Banquet Captain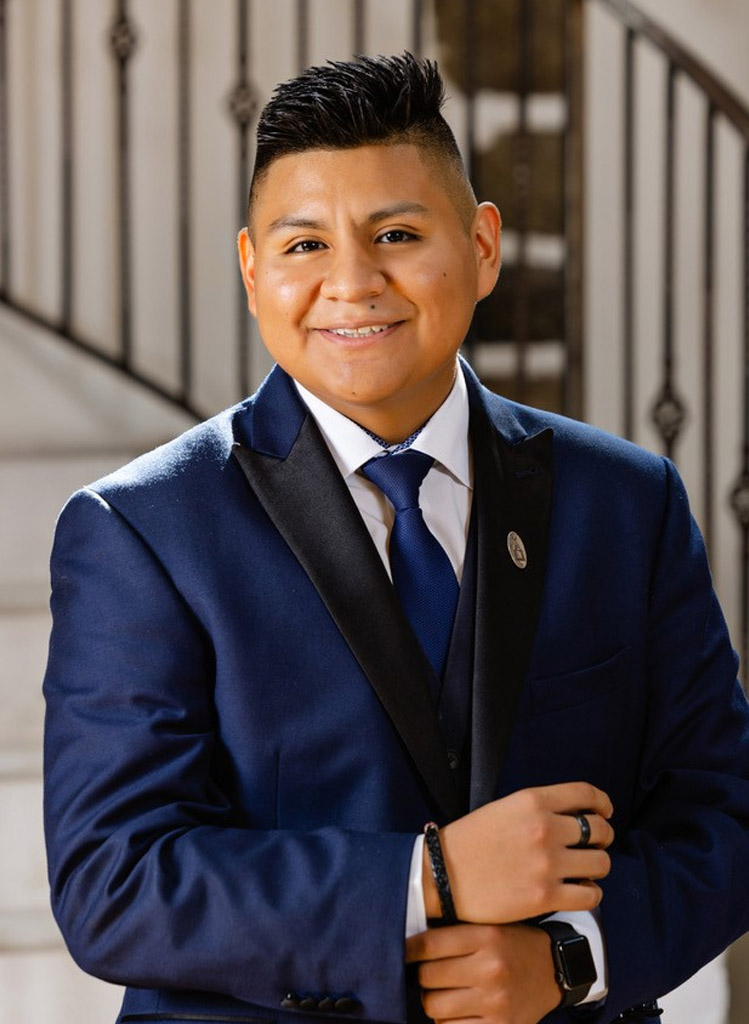 As one of the youngest team members to have been promoted to the role of Banquet Captain, Jonathan prides himself on having earned the position through hard work and dedication. With no lack of candidates for the job, his acumen for managing tasks and executing the finer details of events set him apart and proved his value for the position. His amiable nature makes him a perfect fit for leading staff and interacting with vendors and guests alike in a helpful and encouraging way. With a mind for organization and planning, Jonathan brings a high level of precision to each and every one of his tasks.
In addition to his front-of-house knowledge, Jonathan studied in the culinary arts and has also worked the line as a cook under accomplished chefs in several professional kitchens. As a venue that is continually pursuing excellence in the gastronomic experiences created for our guests, a keen understanding of timing and effective communication with the kitchen staff is a valuable asset to us. Jonathan's natural likability and drive to go above and beyond for our clients and their guests have made him a welcome addition to our team.
---
Robert Albers, Executive Chef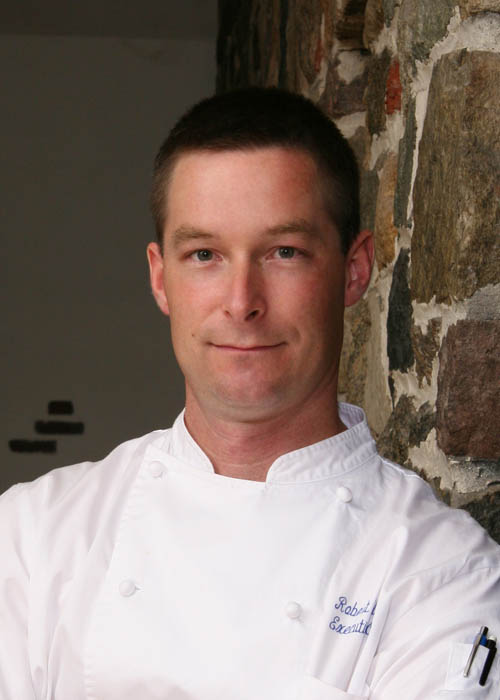 As leader of the culinary staff at Pleasantdale Château, Chef Robert Albers brings to bear a lifetime of experience, all of which has helped to earn countless awards and recognitions for this unique venue. His culinary creations have wowed guests and consistently garnered rave reviews from amongst its sophisticated clientele. In his seven-year tenure at this West Orange, NJ landmark, he has helped to set Pleasantdale Château apart with standards of cuisine on par with the grandeur of the estate itself. Chef Albers was selected for this challenging position by the Knowles family, a three-generation team of restaurateurs, who across their diverse venues have established a reputation for being at the vanguard of fine dining.
During his tenure, Chef Albers' contributions have also helped to consistently earn Pleasantdale Château an array of bridal industry honors year after year, including "Best of Weddings" from The Knot, "Best of the Year" from Manhattan Bride, and the "Love It" award from New Jersey Bride, as well as installation in The Knot's coveted "Best of Weddings Hall of Fame."
Before leading the kitchen at this historic estate, Chef Albers worked at The Ritz Carlton on Central Park where he was bestowed by this icon of luxury service with the "Department of the Year Award" for customer satisfaction, employee satisfaction, and most improved. Adding to his hotel credits, he has also served as Banquet Chef for The Mark Hotel and was a member of the well-respected culinary team at the Four Seasons Hotel.
Prior to pursuing his hotel experience, Chef Albers worked under Chef Troy Dupuy at the esteemed Lespinasse in Washington, DC. He later rejoined Chef Dupuy in Manhattan at the venerable landmark of French gastronomy, La Caravelle. His early restaurant experience also includes his work in pastry at 28 Restaurant in Montclair, NJ.
With a degree in philosophy from Washington College, Chef Albers also brings a unique insight to cooking and the experience of dining. An insight developed early, having spent time in a variety of kitchens, touring farms and seeking inspiration from Julia Child's masterwork, The Art of French Cooking.
After attending graduate school at Catholic University, Chef Albers' culinary career began in earnest when he accepted a position as a work-study student at Peter Kump's Cooking School in Manhattan, established by its namesake, one of the most influential figures of the American food scene, a champion of French cuisine, and founder of the James Beard Foundation.
But Chef Albers can track his true passion for cooking back to his mother, Judy Albers, who enlisted her children's support in coordinating family dinners. She soon realized his interest in the kitchen and encouraged his development—an encouragement that has carried him through to many career highlights, from cooking for celebrities and special guests to participating in dinners at the James Beard House. Chef Albers continues to bring his experience and passion for cooking to the kitchen of Pleasantdale Château, regularly producing dishes as memorable as the events for which they are created.
---
Kathleen Mertz, Pastry Chef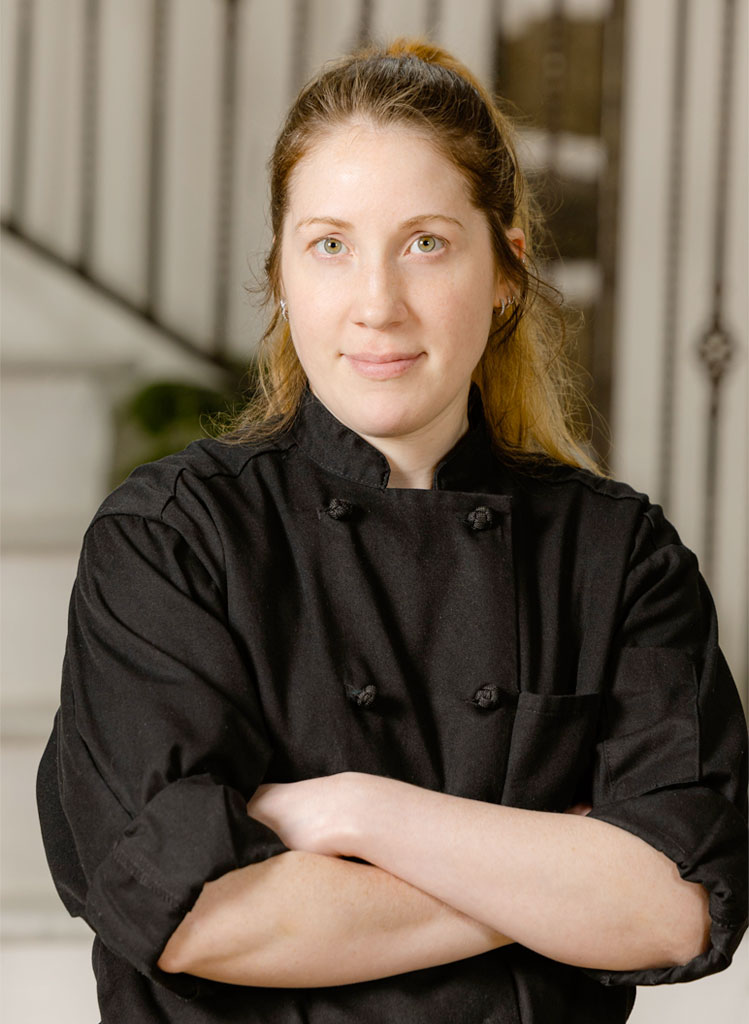 With an unassuming demeanor and a pinch of humble perfectionism, Kathleen brings to our team a level of drive and self-discipline that ensures execution to the exacting standards of the Chateau without ego.
Whether as pastry chef for the fine dining stalwart that is Saddle River Inn or at the historical Northland, one of Marriott's Autograph Collection hotels, Kathleen created quality confections with care. From high-finesse to high-production, she's designed delicious delicacies to suit every situation. Now, at the helm of our estate's pastry kitchen, she's combining the best of both worlds to deliver delightful dishes that merge upscale inventiveness with an abundance of offerings.
Though initially on a collegiate career path, her culinary calling led her to shift to sweeter horizons at the Institute of Culinary Education, the nation's number one ranked culinary school. From there, her pastry pursuits took her to stints across the country, including wintery Wisconsin—but the cold was surely an impetus for a change of scenery—and weather—from "America's Dairyland" to the "Garden State".
Though, for Kathleen, New Jersey has always been the seed of her inspiration for growing a career as a pastry professional. Having been raised on her parent's farm here in the state, her depth of connection to food came at an early age. She brings into her work a thorough awareness of the difference that fresh, quality, local ingredients can make. She's acquired a truly beginning-to-end perspective on valuing that what goes into a recipe determines so much of what is experienced in the end product. Which is why Kathleen focuses her attention—and intention—on a style of baking that puts freshness and flavor at the forefront.
Although her upbringing may have been unique, one of the primary influences for her passion is common to so many talented bakers—their grandmothers. Kathleen was often at her own grandmother's side while she was making her sought-after pies for sale on the farm. By passing-down her pie crust recipe to Kathleen, her grandmother was unknowingly baking-in a love for the sweeter things in life that would ultimately lead Kathleen to helping make happily-ever-afters here at our estate.
---
Jaycie Sluss, Farm & Grounds Manager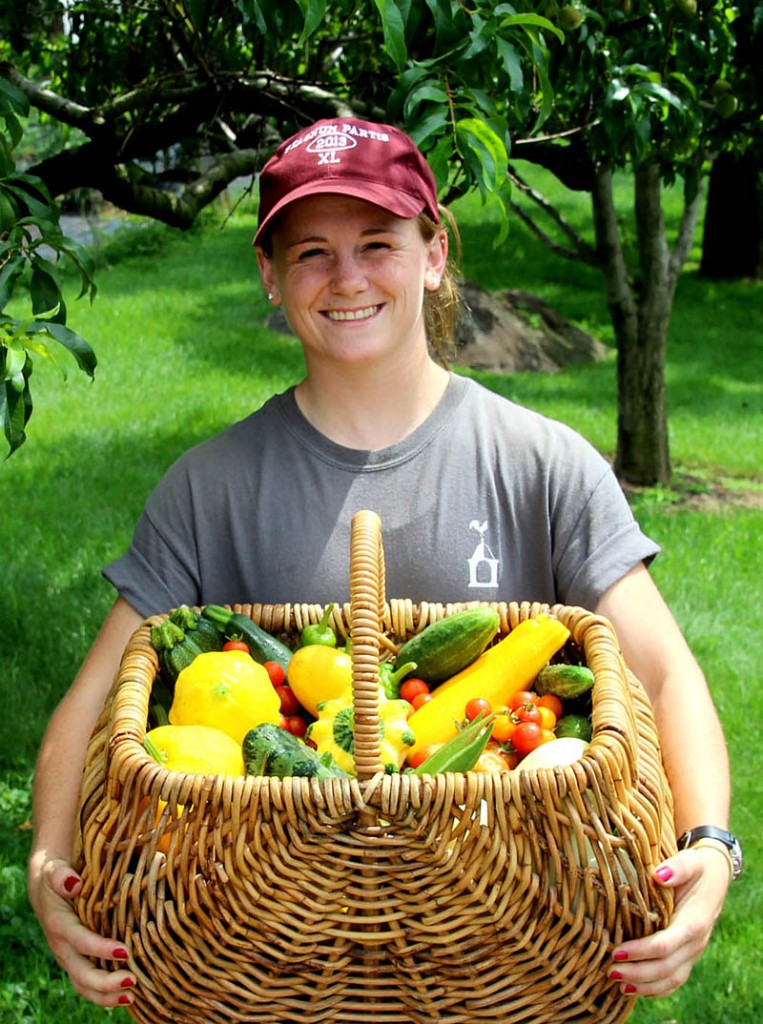 Jaycie Sluss, our Farm & Grounds Manager, is responsible for all aspects of the operation of our farm as well as the maintenance and beautification of our grounds throughout the entirety of the estate. It's an all-consuming Herculean task which she takes on with great aplomb. With the help of her team, she ensures the fields are planted, tended and harvested, along with the multitude of other requirements of the job, whether in 100 degree temperatures or those below zero.
If you happen to drive through the grounds or stop by the farm when we're not hosting an event, you're likely to see Jaycie with a shovel or wheelbarrow in her hands, not just directing the work, but leading the way…and always doing so with a smile.
Continuing in the tradition of our past caretakers, Jaycie not only oversees the upkeep of the farm and the picture-perfect appearance of the grounds, but resides on the estate as well to keep an ever-present close watch on its care.
---
Kirk Schwindel, Head of Security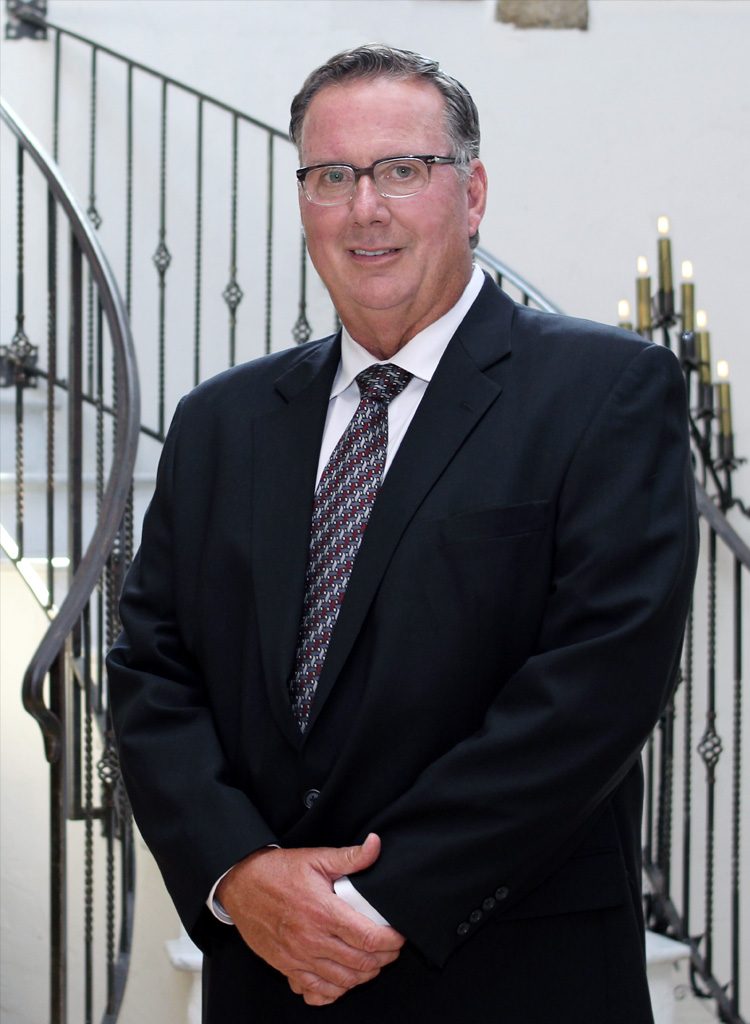 Ever-present but never conspicuous is Kirk's operational objective while at the helm of our estate's safety and security program. Ensuring that our high-profile, celebrity, and elite corporate clientele can be comfortable and at ease at all times while with us requires careful attention.
Kirk's mandate is to employ and oversee measures that keep each and every one of our guests secure throughout our sprawling estate and maintain their privacy with discretion without ever being obtrusive. His goal is to help make our guests feel comfortable without ever a need to think about or notice the safety protocols being utilized during their stay. As Kirk has said, if a guest never even realizes we're there, then we've accomplished our goal.