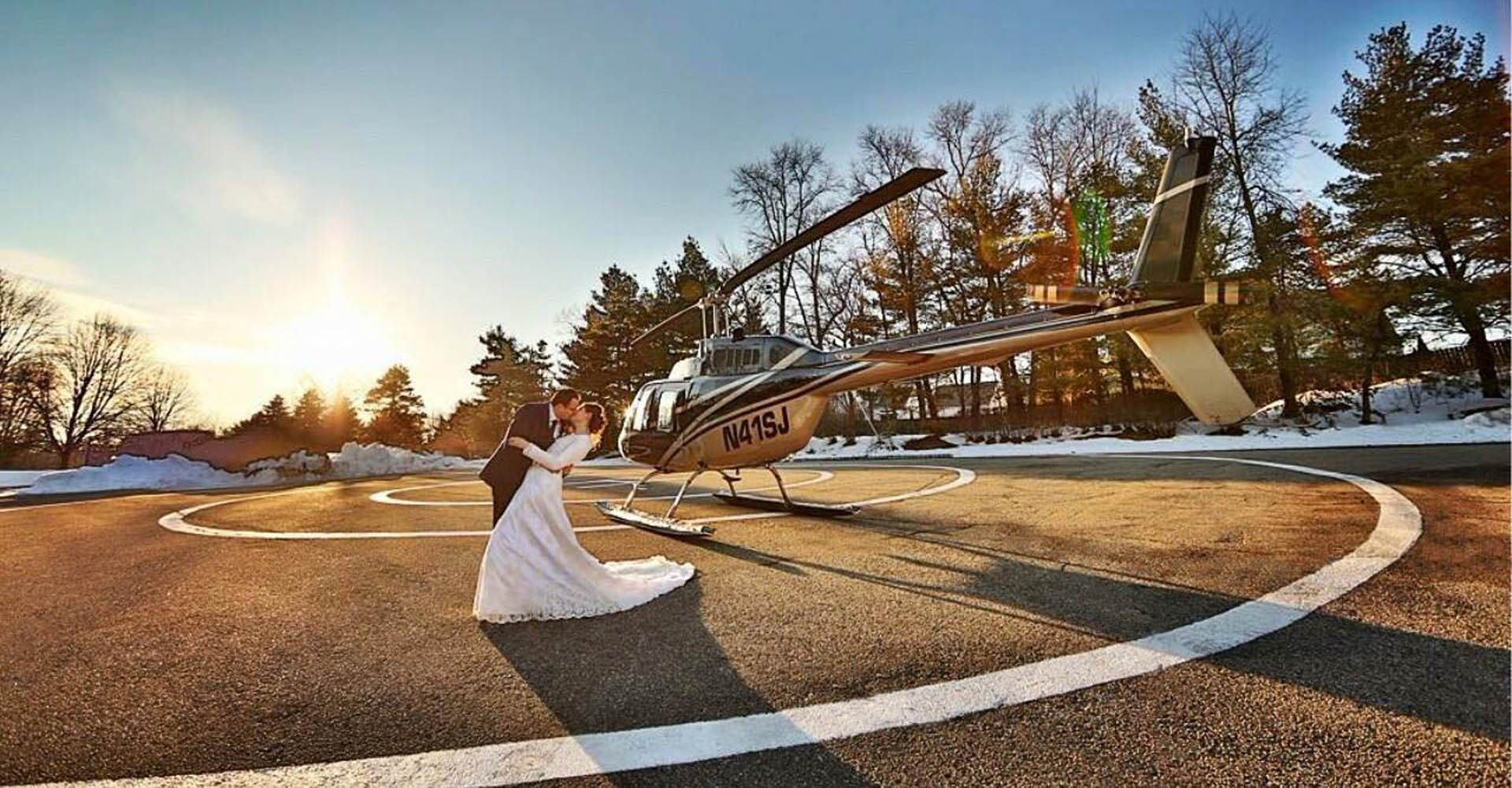 Flights Via Our Estate's Heliport
Pleasantdale Chateau's heliport, conveniently located on the estate, enables swift arrivals and departures to and from your event. The Chateau's private helicopter service from our estate can provide for prompt flights to three heliports in Manhattan as well as several area airports in New Jersey.
In addition to essential transportation, we also offer our brides and grooms the option of being whisked away from the Chateau via helicopter after their wedding celebration.
Helicopter rides are also available as a feature to event hosts wishing to include an extra extravagance to their guests. Flights above our estate and the surrounding area have been a popular offering for bar/bat mitzvah and sweet 16 guests.
Our heliport is fully FAA registered and available for your next event with us.
For more information about the Chateau's private helicopter service to and from our estate, please contact us at 973-731-5600 or by using the form on this page.
Helicopter Flight Inquiries