Pleasantdale Chateau & Conference Estate Vistor Map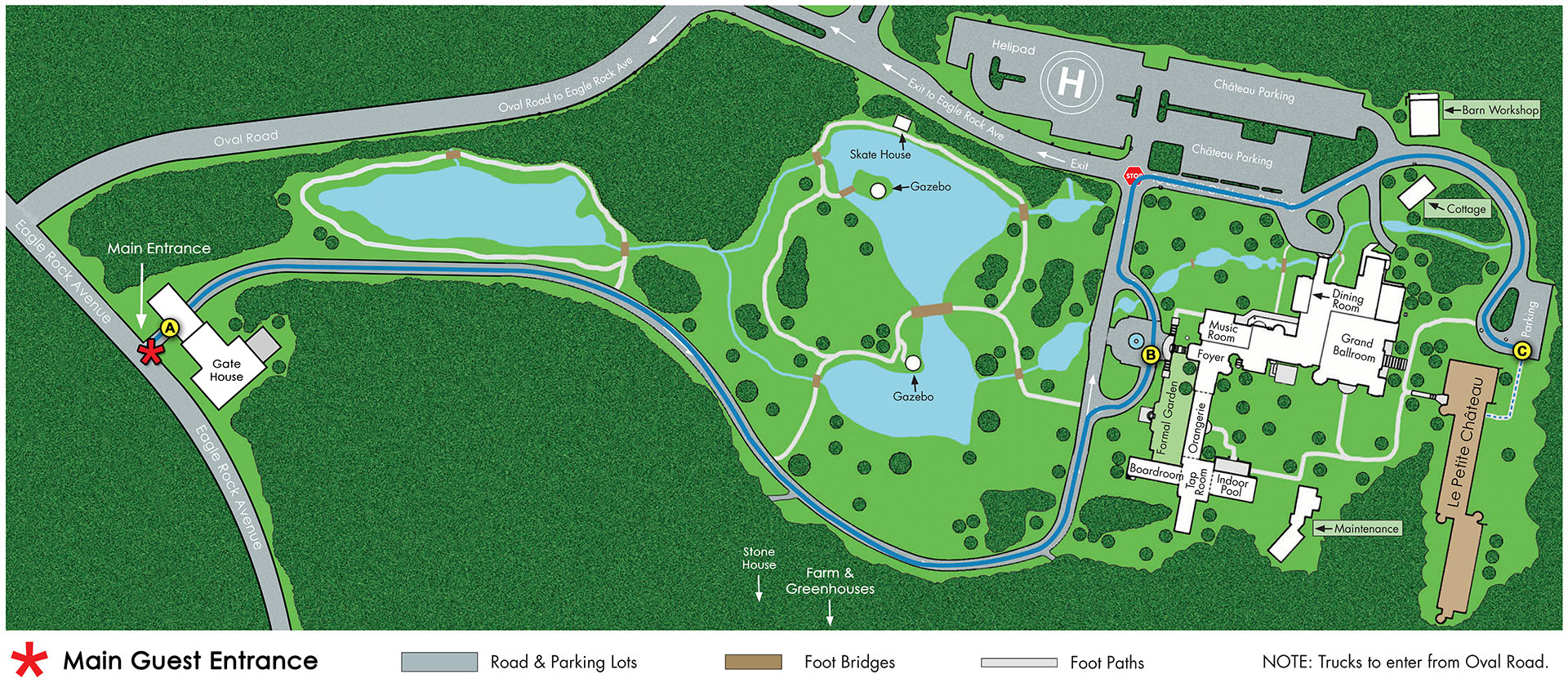 FOR FIRST-TIME VISITORS WITH AN OVERNIGHT STAY:

Enter through our Gate House via Eagle Rock Avenue and follow the road which will lead you to the Chateau.

Make a temporary stop at the Chateau for guest room check-in.  Ascend the main stairs and enter through the main doors at the front of the Chateau. Our guest services office will be located in the entry foyer just to the right of the stairway. (If you proceed to the blue fountain room, you've gone too far.)
Please leave your luggage in your vehicle while checking in. At this time you will be issued your room key and we will gladly answer any questions that you may have.

Immediately following check-in, please proceed with your vehicle, bearing right at the intersection, following around the Chateau, passing the main parking lot and our barn on to the Petite Chateau for overnight guest parking and close access to your room.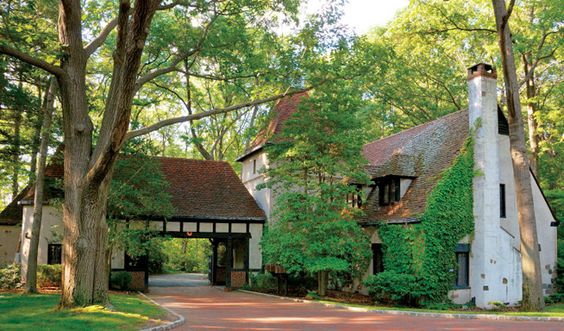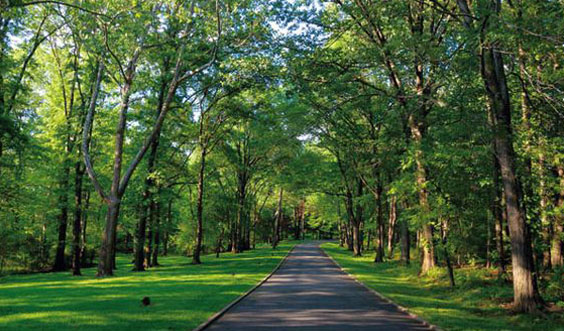 Tree-lined Approach to Pleasantdale Chateau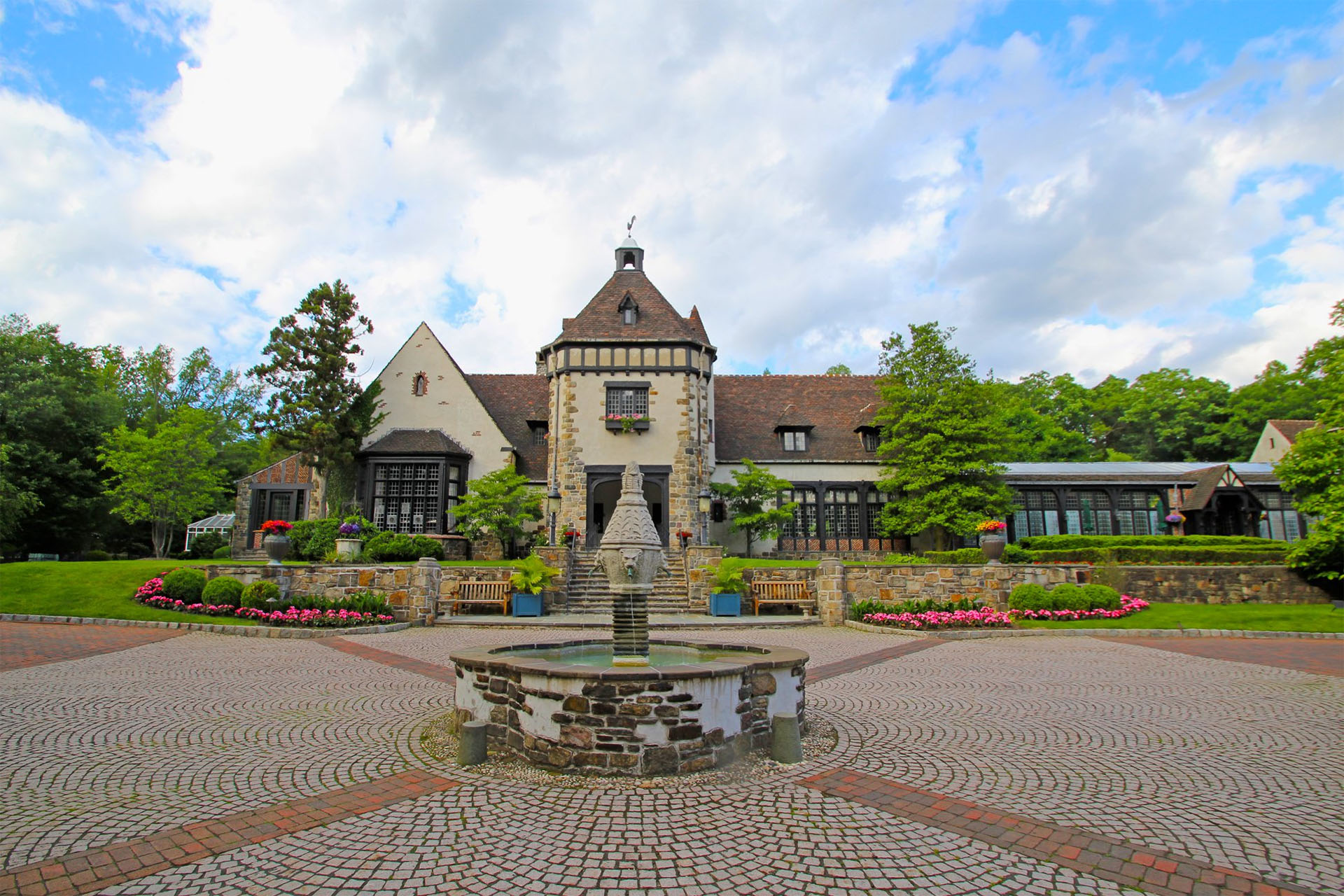 Main Chateau Guest Entrance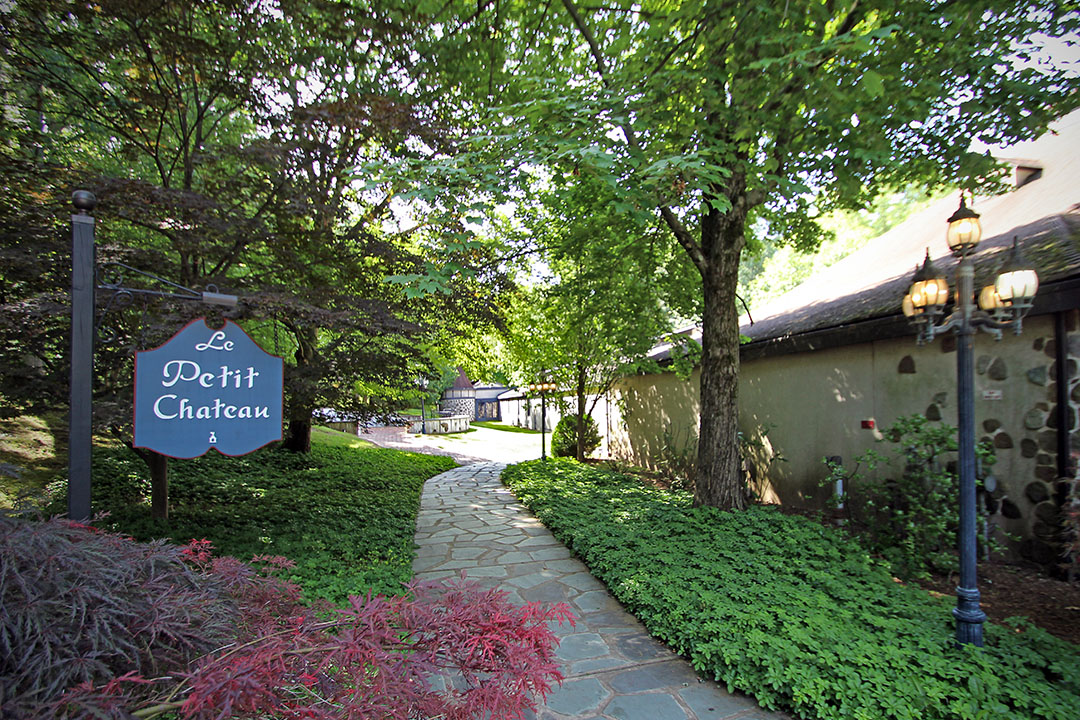 Le Petit Chateau Entrance from Guest Parking Area