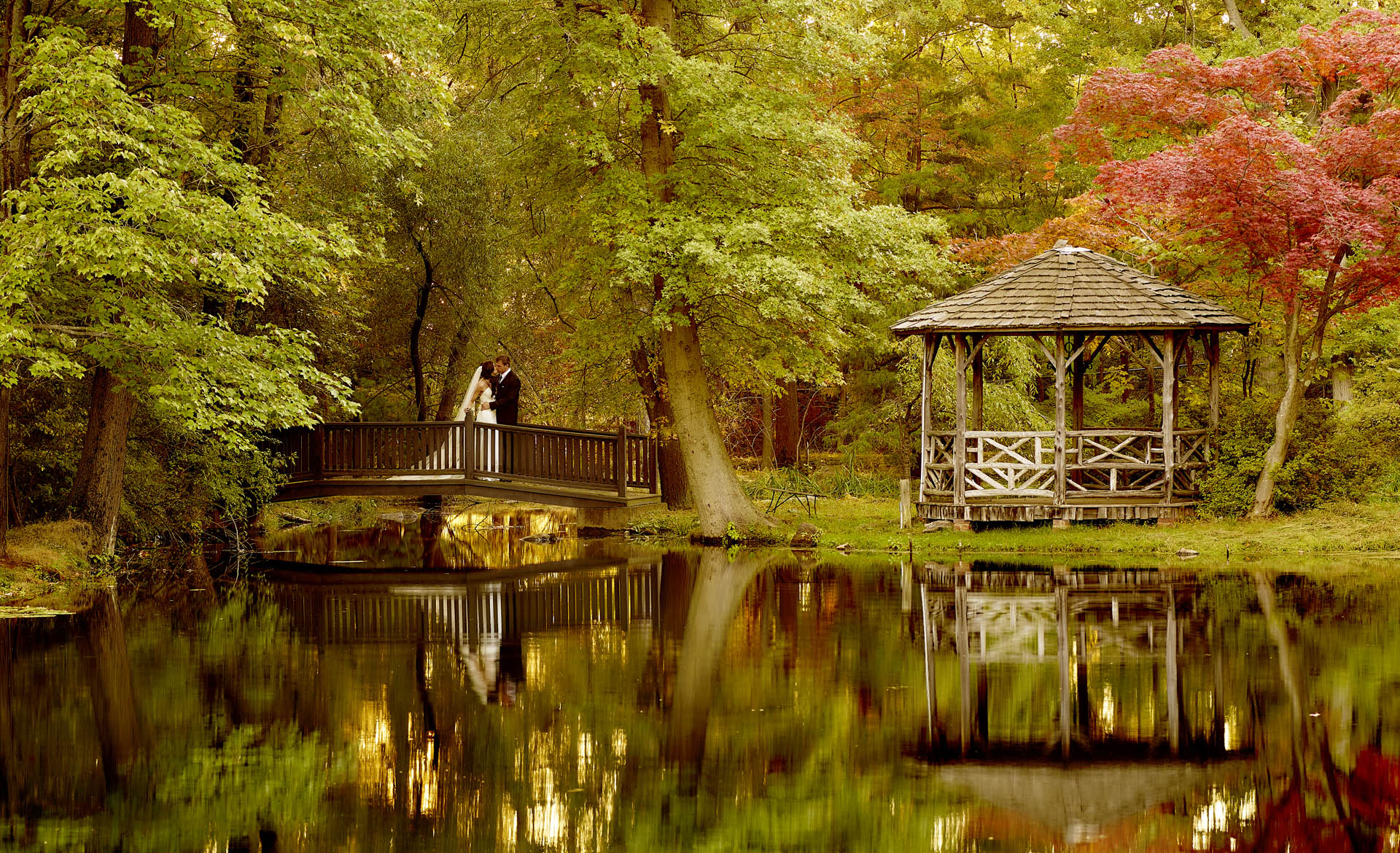 ONE OF THE WORLD'S GREATEST ESTATES, EXCLUSIVELY YOURS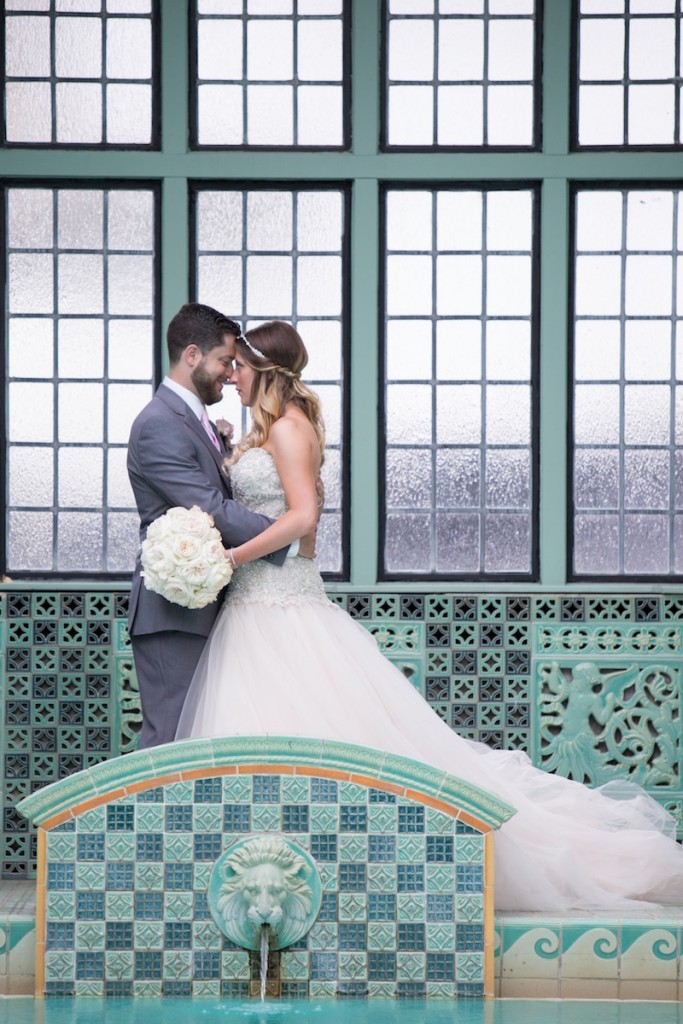 Once through our iconic gatehouse entrance, your fairytale wedding begins. You are immediately immersed in a secluded, private and serene setting, hidden away from everyday life by acres of grounds with centuries-old oak trees, stone walls, and a multitude of majestic plantings.
The long and winding scenic drive through the property further enhances the regal, yet inviting nature of Pleasantdale Chateau. We are New Jersey's top luxury wedding venue welcoming celebrations for all, including Jewish, Asian, Indian, Same-Sex, and Outdoor Weddings.
The grand experience of the estate continues with formal gardens, expansive manicured grounds, ponds, walking bridges, and charming gazebos. Throughout your wedding day, you will come to find that the unique backdrops and breathtaking views from every angle at Pleasantdale Chateau offer spectacular moments just waiting to be captured.
From the moment you walk through our doors, you and your guests will be attended to with the utmost care. You will be greeted in our exquisite entry hall, which vaunts such intriguing details as a 17th century tile floor from Seville, Spain, ornate limestone columns, and a lavish crystal chandelier; all just a first glimpse of the experience yet to be revealed throughout the Chateau.
Each room exudes an authenticity and genuine feeling of history. The Music Room is one example among many. The entire roof of a Scandinavian chapel was imported for the ceiling's intricately painted beams and acoustic properties. The ceiling soars thirty-five feet high. In its early history, the room played host to New York City's music society, including great composers and artists of the day. When filled with guests, it truly evokes the spirit and elegance of an earlier time.
Entering the classically-designed Grand Ballroom inspires awe as the splendor of the space is revealed. It's immense vaulted ceiling spans the rotunda, and after reaching sublime heights, is capped by a marvelous glass dome. Richly paneled in damask, the walls, when bathed in light, create a marvelously warm environment that makes even a party of 350 guests feel like an intimate affair.
Exquisite design abounds at the Chateau with endless photo opportunities for capturing moments from your special day. A visit to the Mediterranean-style Fountain Room with its richly-colored tiles, leads one to the Orangerie, and impressive conservatory and botanical garden, accented with exotic blooms and abundant with vibrant greenery. Elsewhere, reflected in the picturesque indoor pool, one can see gleaming mosaic pillars supporting a stunning glass ceiling.  And yet, there are countless other rooms and spaces just as magical that we will leave for you to discover on your visit to tour our estate.