Love Is Love – Same Sex Weddings at Pleasantdale Chateau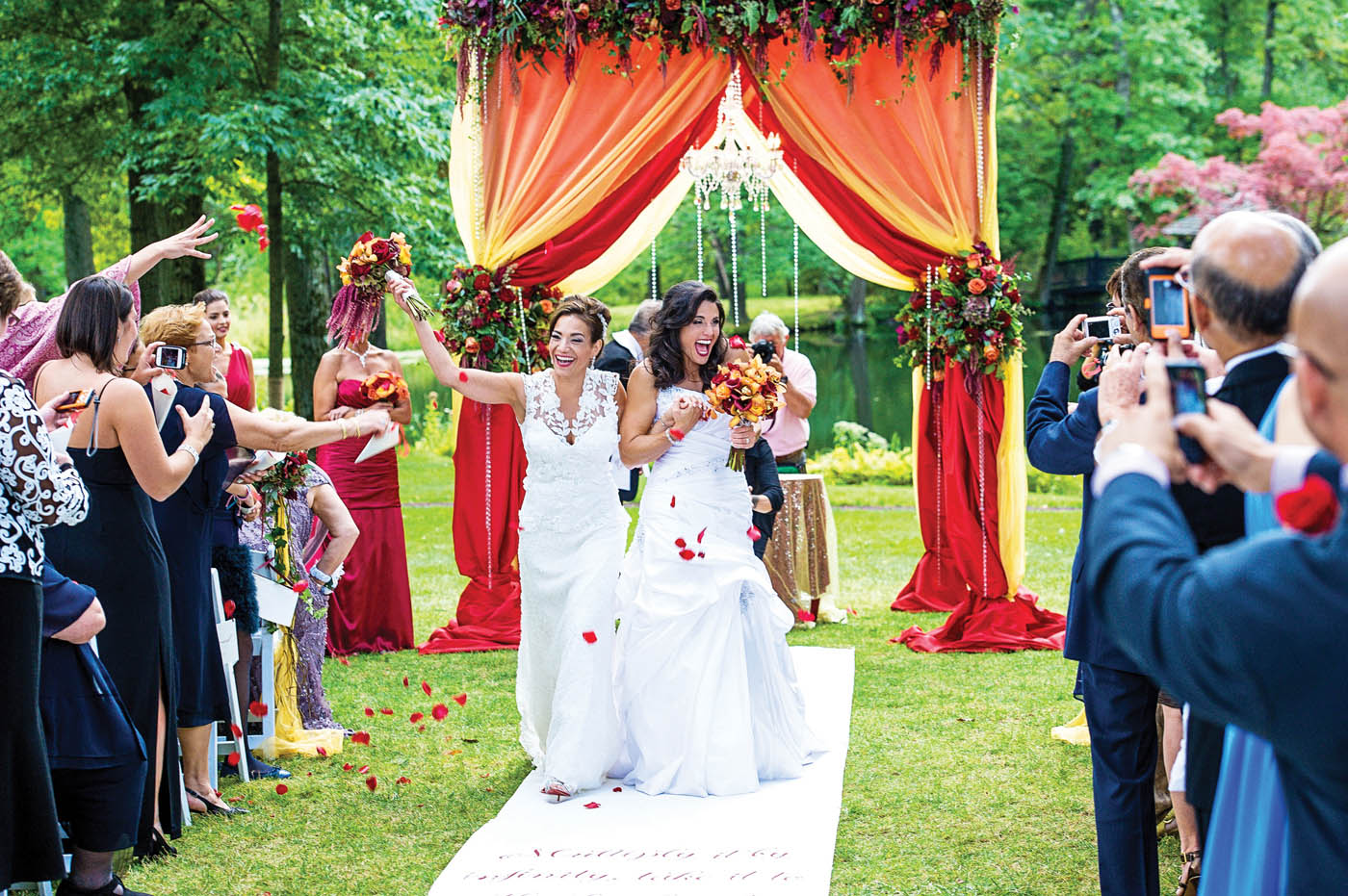 Having been a long-time host to commitment ceremonies and civil union celebrations for the LGBTQIA+ community, Pleasantdale has always openly welcomed same sex and non-binary couples to experience all that our venue has to offer.  We are proud to now also be able to host officially-recognized same sex weddings in New Jersey.
Pleasantdale Chateau embraces diversity and works closely with you in creating the wedding of your dreams. From the procession through to your reception, our dedicated, friendly staff will be right by your side, ensuring that every detail is perfect.  We take immense pride in working with all couples to help make their wedding dreams come true.
With its sophisticated elegance, authentic character, historic charm, uniquely detailed décor, and beautifully manicured expansive grounds, Pleasantdale Chateau has earned a reputation as one of New Jersey's most romantic and magical wedding venues.
Known throughout the New York City tri-state area and beyond as an enchanting, lavish venue, and having earned a reputation for exemplary service and award-winning cuisine, Pleasantdale Chateau ensures that every celebration of love and commitment is carefully executed with the highest attention to detail.  Pleasantdale Chateau can also create wedding menus tailored to your taste and culture.
The entire staff of Pleasantdale Chateau is committed to starting you on the way to your happy future.  Our venue provides an intimacy, elegance, and attention to detail that cannot be surpassed.  For these reasons and many more, we invite you to consider becoming part of the Pleasantdale family of happy couples.  To inquire about our availability to host your special event or wedding, please contact us at 973-731-5600 or complete the "contact us" form on this page.
About the photos and female couple featured on this page:
Recently, a very special ceremony was held at the magnificent Pleasantdale Chateau.  While all our weddings, commitment ceremonies, and civil unions are unique and distinctive, this particular day stood out as it captured all our hearts in a way we could have never imagined or expected.
As a same sex couple, Margaret & Carla's journey to the altar was filled with many obstacles, yet their intense love for each other overcame their struggles and helped them to keep focused on the true meaning of this special day. What seemed to be a fantasy that would never be a reality, they persevered and never waivered. Surrounded by many close friends and loving family members traveling great distances from other countries, their vows and commitment to each other were witnessed in a beautiful outdoor ceremony and their union became official.
The Pleasantdale Chateau staff would like to thank Margaret and Carla for sharing their story of how love can truly triumph over all adversities, no matter how overwhelming they may seem.  We want to extend our very best wishes to them both to continue to enjoy their life together, a life filled with much happiness, joy and above all, love!
In Margaret & Carla's Own Words…
"While we had been engaged for several years, we came back from our 2013 Christmas holiday out West and decided this was OUR year. What were we waiting for? We both knew we wanted to spend the rest of our lives together. Landing in Newark on New Years' Eve, 2013, Margaret called her maid of honor, her sister, and said "this is it, please help us start researching venues." Immediately, Margaret's sister came up with a top three list knowing Margaret and Carla's criteria – a venue that only holds one event at a time and one that is utterly elegant. We chose the Pleasantdale Chateau because no other venue provides what they do – it is a truly unbelievably gorgeous venue, holds only one event at a time, provides a truly gastronomical experience, and its service can only truly be described in a fairy tale. It's that's simple. The minute we walked into the Pleasantdale and had a chance to meet the staff and tour it, we knew this was the place where we would share the most important day of our lives together, not only with each other, but with our family and friends."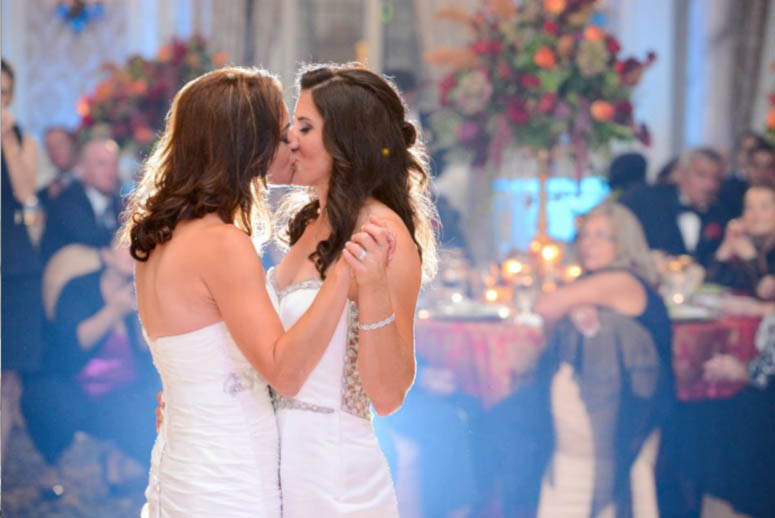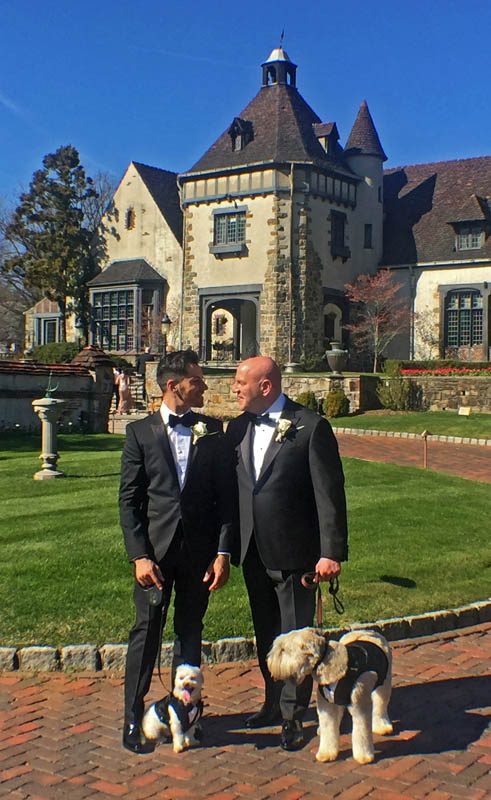 CONTACT US: