Sweet 16 and Quinceañera Celebrations
A Legendary Estate To Make A Moment Last a Lifetime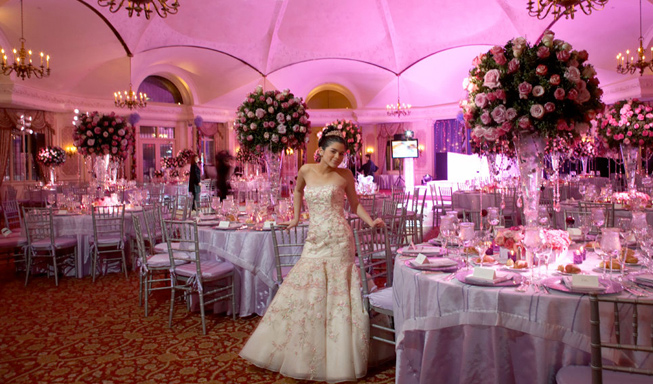 With one last big moment to celebrate your daughter 's unique and special qualities while she's still your little girl, we know you want to make the occasion flawless. Giving your precious daughter a fairytale come true while she can still appreciate the wonder of it all is an invaluable gift as a parent. We've helped families create magical moments for their child and have been fortunate the see the joy it brings them. Showing all your friends and family the love you share for you child is priceless.
Let our expert event specialist create a dream brought to life for your daughter and give her a special night to share with her friends that she'll remember forever.
Our one-of-a-kind setting, renowned elegance, timeless opulence, and legendary service provide an unsurpassed experience that celebrates the uniqueness of your child.
Contact us today, to help you savor and celebrate this most special of moments.