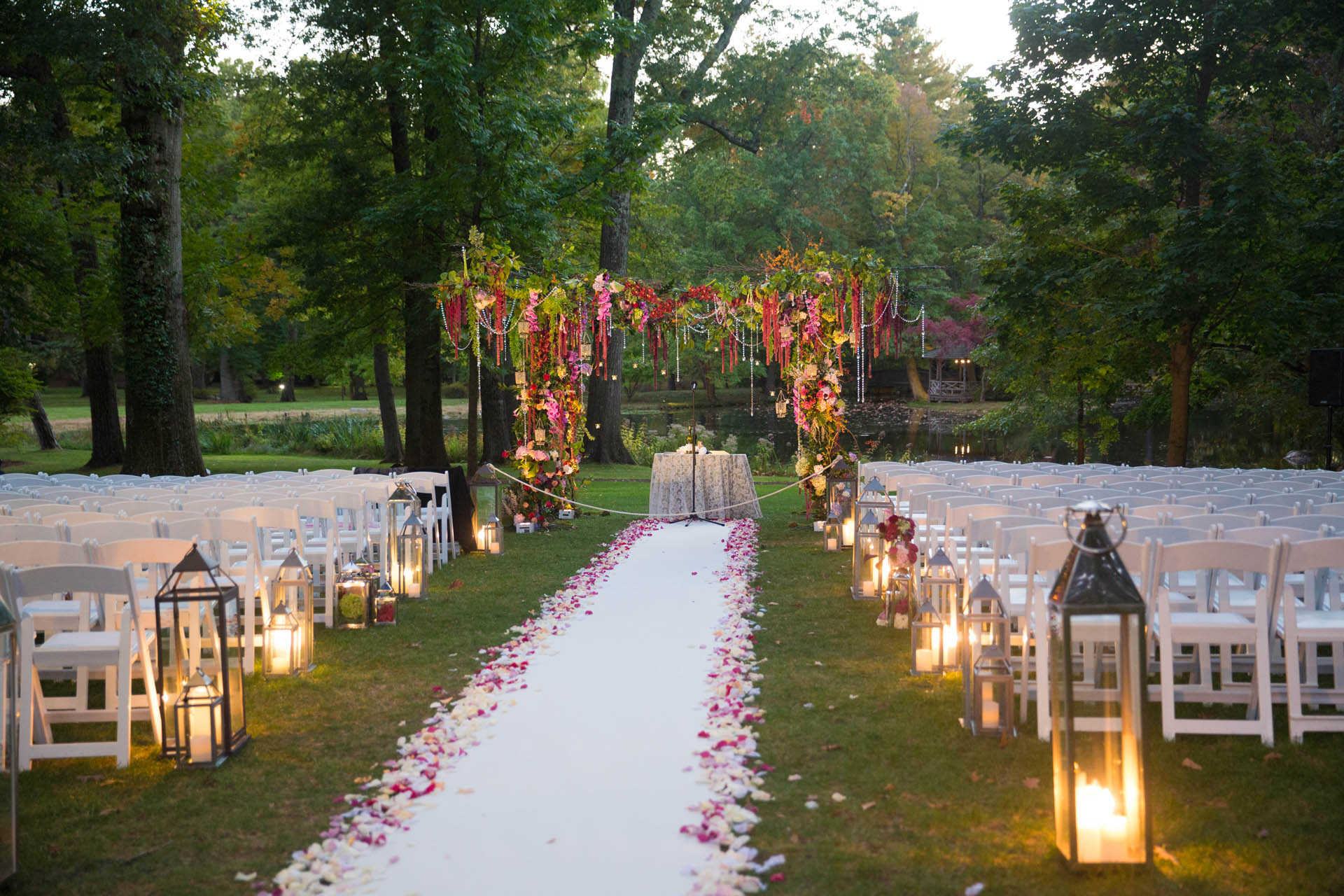 Renewing Your Vows
Renew Your Wedding Vows at One of the World's Greatest Estates
Renewing your wedding vows is the ultimate way of showing your dedication to the commitment of your marriage and is becoming a very popular celebration. Some of our clients have chosen to renew their vows on their 10th, 20th, 25th, and even 50th wedding anniversaries. Pleasantdale Château is dedicated to ensuring that your special day is as perfect as your wedding day, from the moment you meet with one of our sales managers to the day of your event.
Pleasantdale Chateau can provide both outdoor and indoor vow renewal ceremony areas. We can also lighten the challenges of planning your event by helping you create a complete reception that will impress all of your invited guests.
Our dedication to professional service, extraordinary cuisine, and attention to detail is unparalleled in the industry and will help ensure your vow renewal is as beautiful as your love for one another.
For more information about hosting a vow renewal celebration at Pleasantdale Chateau, please contact us at 973-731-5600.