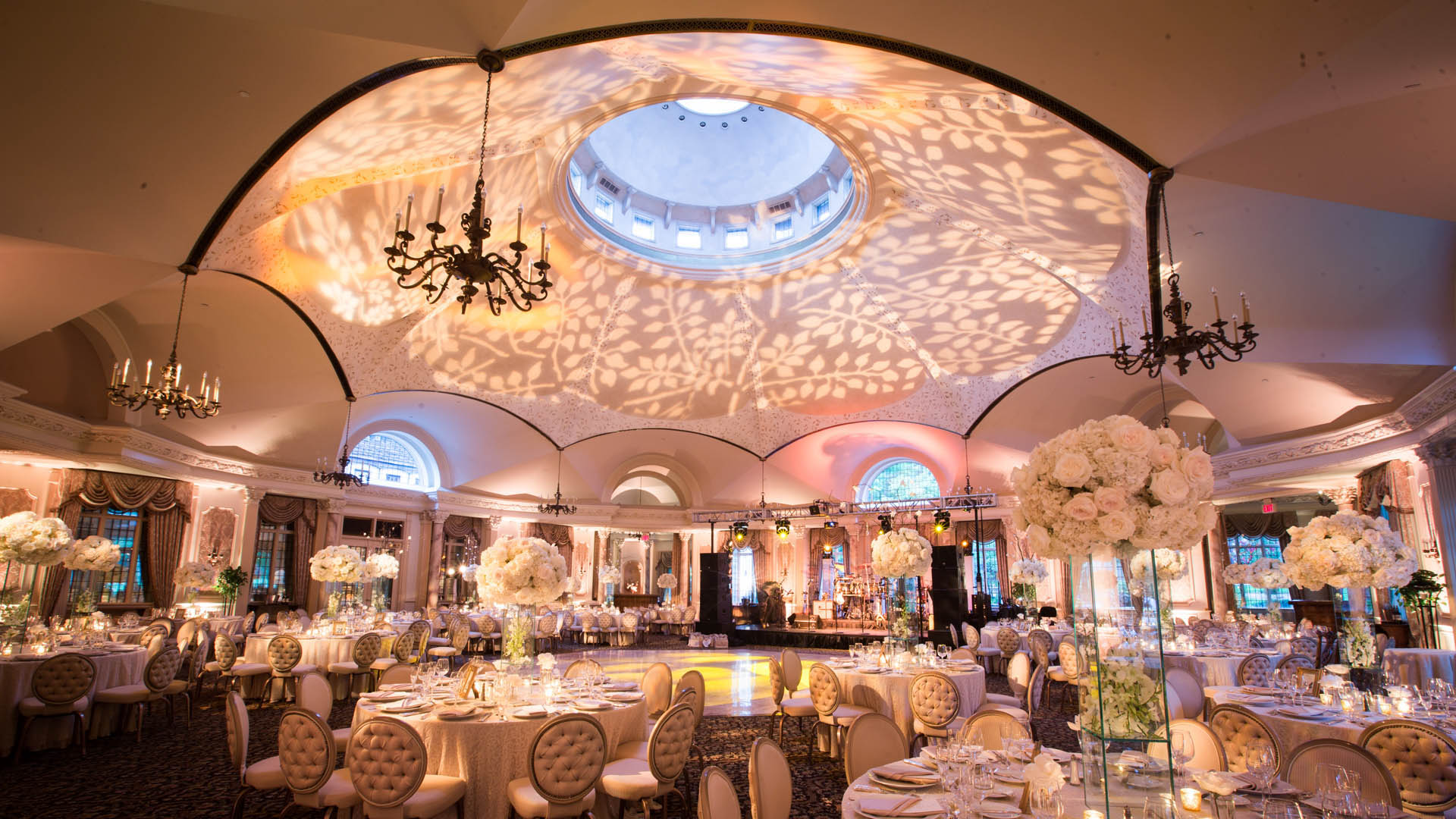 As a venue known for its charm and exclusivity, Pleasantdale Château is sure to provide you with the wedding of your dreams. Our professional and friendly staff works closely with couples to accomplish the wedding day you've always imagined. Pleasantdale Château's fairytale settings combined with our immense attention to detail allow us to personalize your cultural wedding traditions. We are delighted to cater to your Indian customs, ceremonies and rituals to make you feel more at home on your wedding day. Make Pleasantdale Château your Indian wedding venue for a lifetime of lovely memories.
The Best Indian Wedding Venue in New Jersey
From ceremony to celebration, Indian weddings are vibrant, lively and grand. Our grounds provide you with the perfect backdrop for all of your age-old traditions. Our extensive Grand Ballroom is a magnificent reception area for guests list of any size. Whether you're inviting anyone and everyone or having an intimate family celebration, Pleasantdale Château will exceed all of your expectations. You can expect a breathtaking ceremony; lavish cocktail party and exquisite dinner reception. Ultimately, these moments will be the memories you'll hold onto forever.
Indian weddings tend to thrive with rich color palettes and our turquoise Fountain Room is the perfect setting for stunning wedding photos. Brightly hued tiles provide you with radiant photos for an album you'll want show your grand-kids.
Personalization Perfected
Nicknamed "The Rose City" due to its popular rose-growing industry, Madison, NJ is a small suburban town in Morris County. With grassy parks, neighborhood barbecues, a downtown ice cream parlor, a weekly farmers' market, youth soccer, bike paths, and a commuter rail station, Madison has exciting events and activities for citizens of all ages. Located approximately 25 miles west of New York City, Madison is home to three colleges: Fairleigh Dickinson University, Drew University, and The College of Saint Elizabeth. Madison's thriving downtown also hosts many delicious restaurants, like Bottle Hill Tavern, and many historic sites like the Museum of Early Trades & Crafts and the Playwrights Theater.
Bigger is better and extravagant is the best. Our expert staff is here to work with you through every wedding detail. From mandap ceremonies to bhangra dancing, your personalized wedding day awaits. We are committed to providing you with customized service that will make your dreams a reality. For a celebration like no other, Pleasantdale Château is your Indian wedding destination.
Our event specialists are equipped with the enthusiasm and skills to make your special day not only flawless, but also unique. We invite you to Pleasantdale Château for the Indian wedding. Dial (973) 731-5600 to connect with our event coordinators.