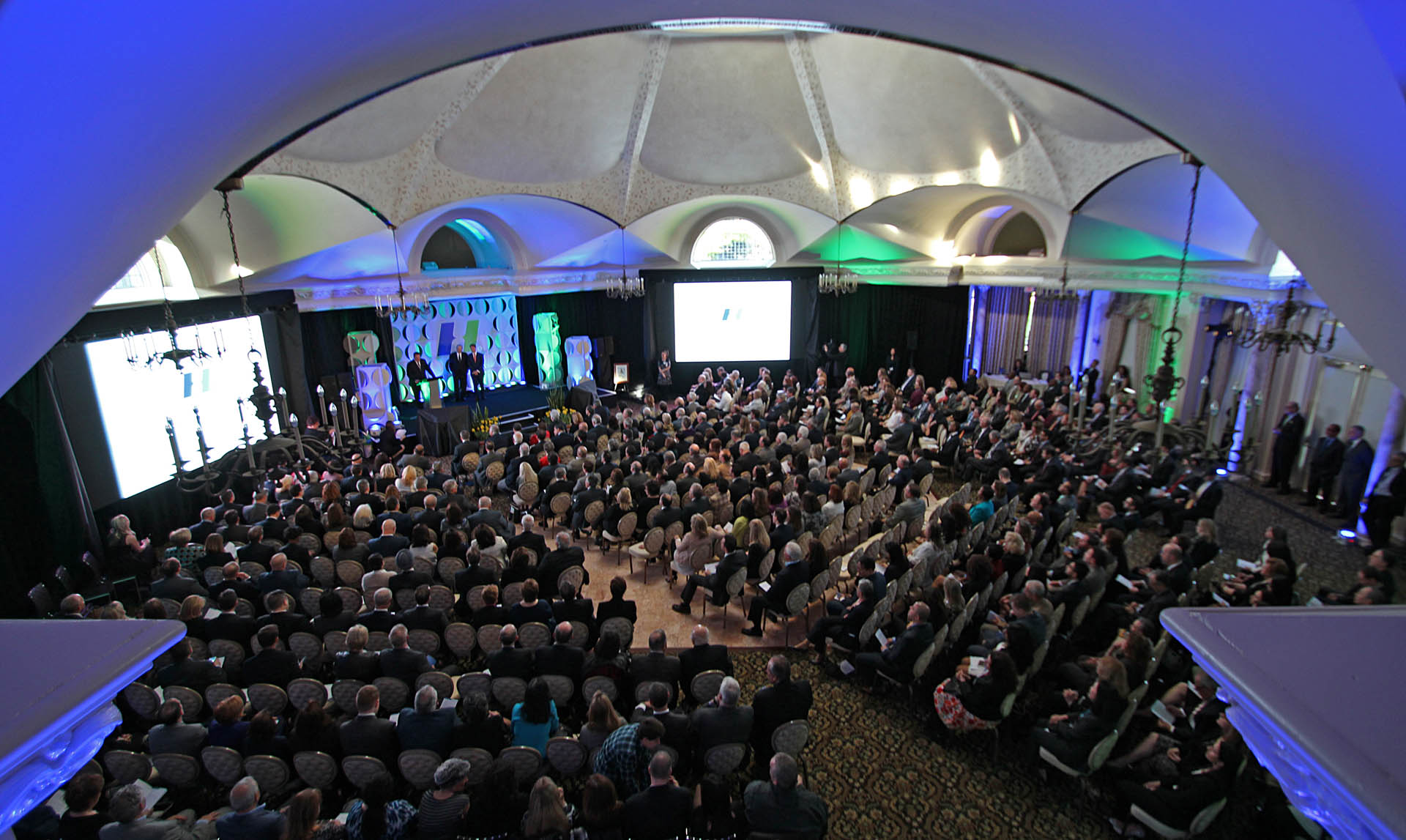 New Jersey's Top Luxurious Wedding Venue
Dreaming about your fairytale wedding doesn't have to be just a fantasy. Pleasantdale Chateau is New Jersey's most luxurious wedding venue and is guaranteed to make your special day everything you've always imagined and more. The historic Pleasantdale Chateau was once the private home of an industrial magnate, and since then has grown into a breathtaking estate hosting glamorous weddings, private social events, and corporate conferences. Its historic nature, remarkable architecture, and unmatched accommodations make it the most desired wedding venue in New Jersey.
The Wedding Venue You Must See To Believe
The atmosphere of Pleasantdale Chateau is unlike anywhere else. The classic style of the estate screams luxury while the forty acres of gardens, woodlands, meadows, and ponds gives it a sense of intimacy and privacy. Experienced event specialists at Pleasantdale Chateau are experts at understanding your vision and turning it into a reality.
Your wedding ceremony and reception will be unique and personalized to your style, all while still having the polished and delicate manner of Pleasantdale Chateau. If you are planning to have an outdoor wedding ceremony, the grand estate has everything you need. The sun reflecting off the water, and nature's flowers and trees will make your wedding ceremony full of life and warmth.
Allow Your Wedding Venue To Make Every Guest Feel A Part of The Fairytale
Aside from the gorgeous architecture, extravagant ballroom, and exquisite outside scenery, it is the close attention to detail that makes Pleasantdale Chateau a sought after wedding venue. The cocktail hour, entrée and dessert menu offer a variety of delicious options to make every single guest happy.
Bridesmaids can get ready and take pictures in the exclusive bridal salon while groomsmen relax in the game room. The beautiful Juliet balcony overlooking the Grand Ballroom gives the bride an opportunity to feel like a princess and toss her bouquet. The venue also accommodates multi-day weddings, destination weddings, helicopter flights, and high-profile guests. Conveniently located in West Orange, New Jersey, the wedding venue is near New York as well as multiple airports for guests who are traveling.
Pleasantdale Chateau values that everyone, including the bride and groom, their parents, and even distant friends, feel welcomed, comfortable, and impressed. If you are looking to make your wedding dreams come true, book your wedding at Pleasantdale Chateau to make the day you say, "I do" the most magical day of your life. Dial (973) 731-5600 to connect with our team today.