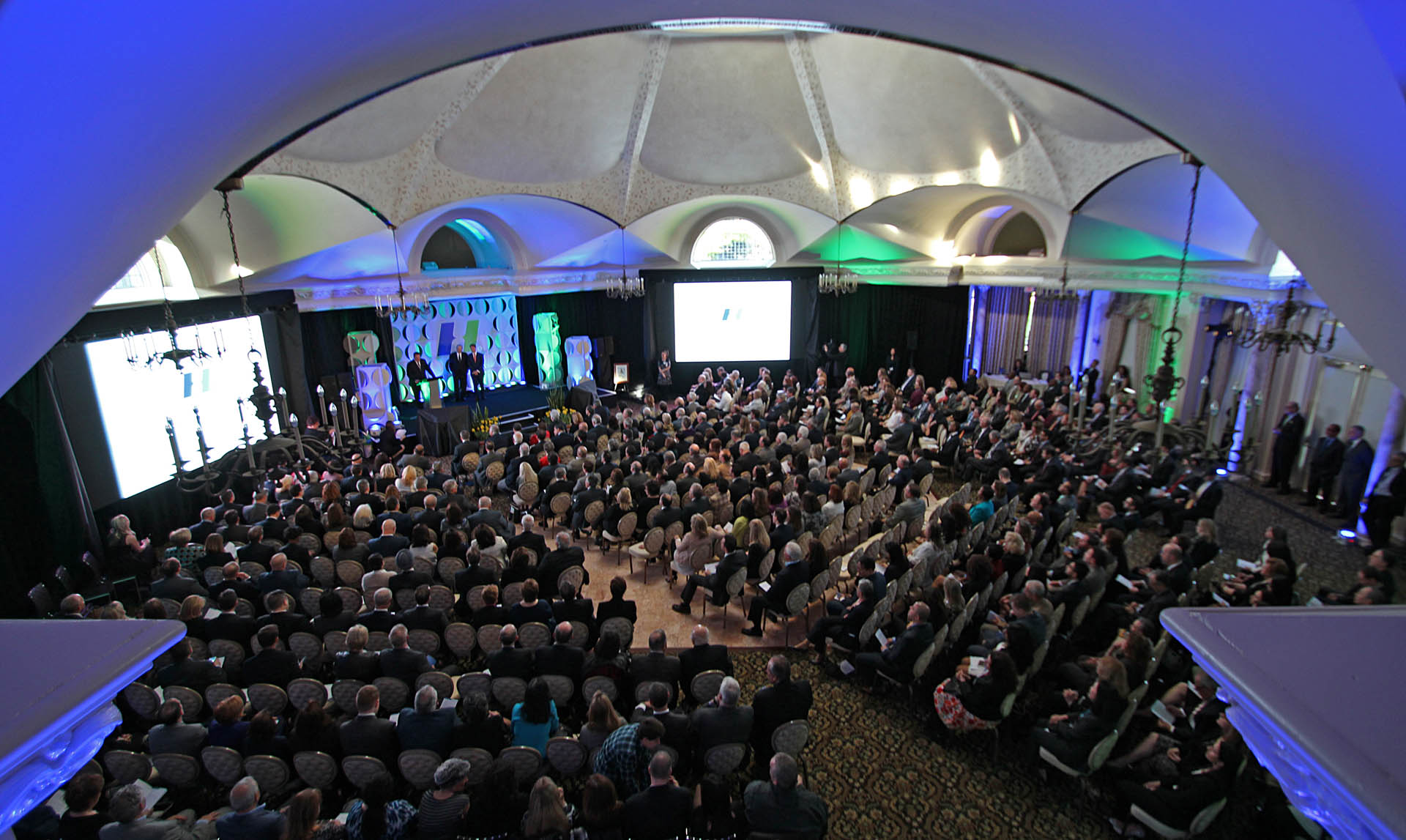 Our lavish estate, historic chateau and grand gardens will make you fall in love all over again. Pleasantdale Château offers a luxurious experience for a truly special and memorial wedding. Our event specialists make getting married outdoors a breeze. Imagine your ceremony in the middle of picturesque meadows, billowing trees and enchanting ponds. Nature's best prevails through an alluring ambiance adorned with chirping birds and calming streams.
A Picture Perfect Wedding Venue
Whether you're planning a rustic-chic wedding or fabulous fairytale ceremony, your outdoor experience at Pleasantdale Château will be straight out of a dream. With magical winding walkways and picture perfect bridges, our grounds offer a scenic backdrop for your special day. From candid bridal party moments to capturing your imitate exchanging of vows, your wedding album will resemble the ultimate storybook. We can refer you to our list of professional photographers to ensure these unforgettable moments are documented, enabling you to relive your wedding day over and over.
The Most Enchanting Wedding Venue in New Jersey
Millburn is a booming small town located in Essex County. Millburn holds a stellar reputation with traditional landmarks such as the Paper Mill Playhouse, Cora Hartshorn Arboretum and Bird Sanctuary, as well as the recently established South Mountain Fairy Trail. Residents and visitors will feel enthralled by the many popular attractions and amenities. Moreover, Millburn offers a wonderful collection of parks and fine shops throughout Millburn Avenue. With an assortment of unique sandwiches and salads, the Millburn Deli is a must-visit during a lunch break. With a school district ranked #3 by New Jersey Magazine, Millburn offers many public schools such as Glenwood Elementary School, Deerfield Elementary, Millburn Middle School, and Millburn Senior High School to highlight the top institutions in their district. With its convenient location and connection to the New York Penn Station, one can find themselves enjoying the suburban life of Millburn and then experiencing the full city life at their convenience.
Surround yourself with the beauty of nature, comfort of family, and love of your life. In the midst of all of this, you will find yourself completely swept off your feet. An outdoor wedding at Pleasantdale Château is a unique experience full of romance and elegance. From way the light shines through the trees to our charming environment, your al fresco wedding is sure to enchant. From intimate affairs to extravagant guest lists, our magnificent grounds offer you and your guests an experience of a lifetime.
Pleasantdale Château is your outdoor wedding destination for lasting joy. Our dedicated staff is committed to providing you with a truly once-in-a-lifetime experience. We are delighted to work with you to diligently organize and flawlessly accomplish all of your wedding day plans. Pleasantdale Château's irresistible charm will cast a spell of love, sure to enchant you and your soul mate forever. We invite you to explore our grounds and inquire about our availability to host your outdoor wedding. Please contact us at (973) 731-5600 or complete the "contact us" form on this page.