Your Wedding Ceremony
Imagine looking into the eyes of the one you are to marry, exchanging your vows as all of your loved ones and closest friends look on. You stand in a beautiful meadow with picturesque centuries-old trees, streams, ponds and gently curving walking paths and bridges all around—in the background a grand French chateau stands, with all the historic fine details as though out of a storybook. In the gentle quiet, but for the singing of birds, surrounded warmly by nature and history and love, you begin a life together with your soulmate.
An outdoor wedding at Pleasantdale Chateau is a unique experience–one that cannot quite be described or found elsewhere. The way the light reflects off the water, the sun peeks through the trees, and the beautiful view is revealed ahead of you as you walk down the aisle. It's a truly blissful event to experience.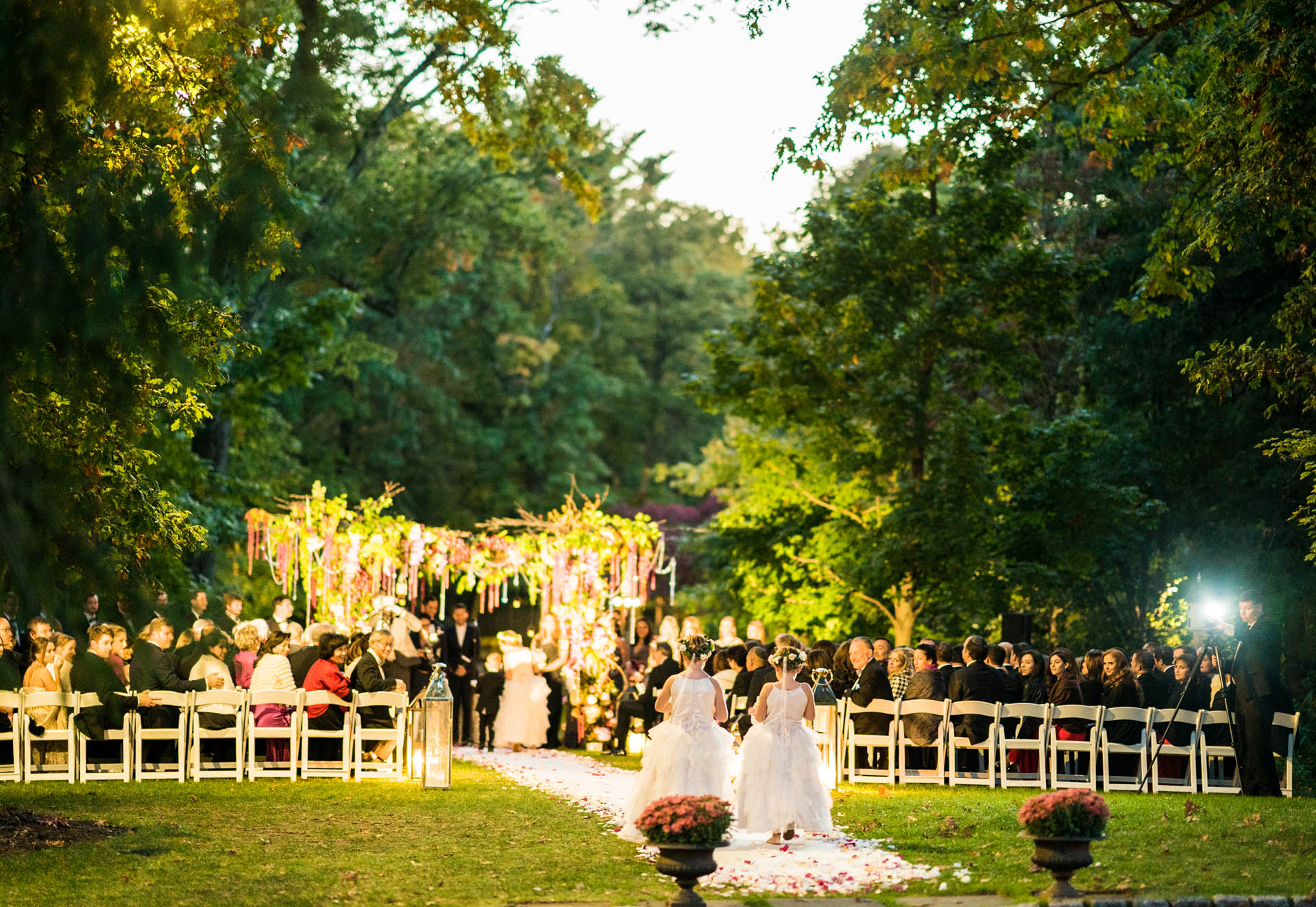 Weddings in our Grand Ballroom have a fascination all-their-own as well. The only of its kind rotunda is an architectural marvel constructed with an intricate pattern of concealed wood timbers to make possible the high vaulted ceiling and central glass dome. The refined décor and exquisite panels of damask create a refined, romantic setting.
A multitude of arched coves encircle the room, supported by ornate columns and intricate moldings.
The design of the room subtly reinforces the symbolism of the wedding ring and the concept of the circle bringing unending love, devotion and commitment.
The reveal of the room as guests enter creates a feeling of awe that can been seen in the eyes of guests as they look up to the ceiling. You'll feel as though you are on stage and at the center of attention as you say your vows before all your guests in one of the Chateau's most spectacular rooms.