Best-Of Our Wedding Budget Tips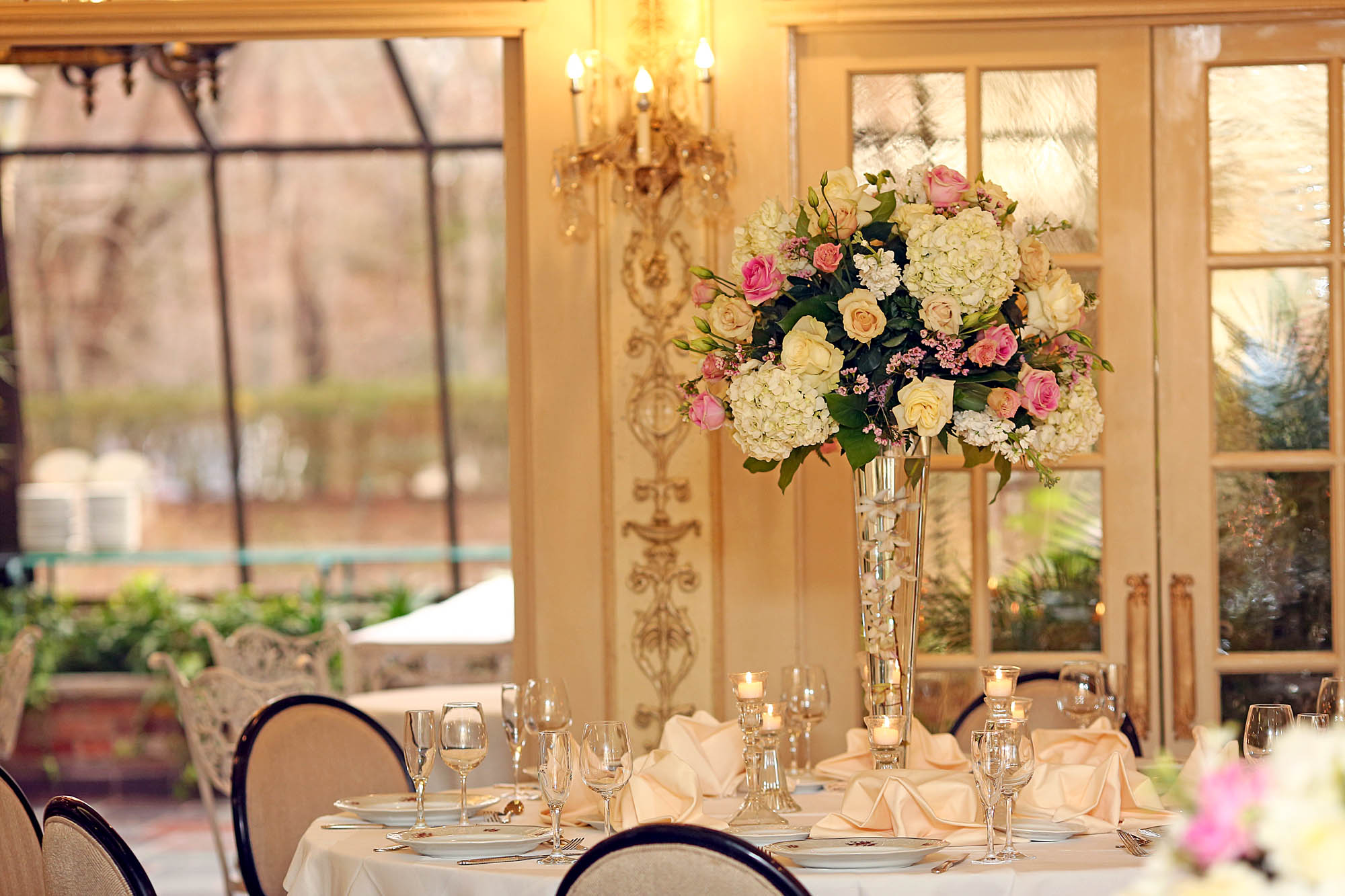 No matter what your wedding budget, you're likely interested in getting the best wedding for your money, using your wedding funds wisely to bring each of your wedding wishes to life for your ultimate dream wedding experience. We've worked with NJ wedding couples on every type of budget you can imagine, and we're always impressed when our couples and their NJ wedding coordinators make magic from the wedding budget in so many areas of the plans. The best wedding budget-saving tips help you create the details you've always wished for, without any savings showing. Your guests will never be able to tell that a particular wedding menu decision, or wedding décor choice, was made with savings in mind. The grand effect of your big day is one of opulence and the best wedding catering in NJ, a fine dining experience for all of your guests in a beautifully-designed ballroom or wedding gardens, with the best champagne flowing, and elegance in every detail.
We invite you to check out our top-viewed, Best-Of wedding blog posts on the following wedding budget topics:

The Best Décor For the Best Price
How to Plan your Wedding Décor on a Budget helps you choose your eco-friendly wedding flower décor, table linens, and other wedding décor ideas with your budget in mind. We'd like to help you avoid making any budget wedding mistakes, which lead some couples to cut out some of the top wedding décor ideas they love for fear of spending too much. Even a budget wedding can have lush, lavish flowers, the best-quality table linens, green garlands and floral garlands, and more of those dreamy wedding décor ideas you see in top Pinterest wedding boards and on top wedding blogs.
The Best Blooms for a Price You'll Love
Wedding Budget Tips: Your Wedding Flowers focuses just on your flowers, giving you insider secrets for choosing the perfect flowers for your wedding bouquet, centerpieces and other décor. Armed with these budget wedding planning tips for florals, you'll be able to work with your top NJ wedding floral designer to create the floral décor of your dreams, without making budget wedding planning mistakes that can cost you, or lead you to eliminate some of your most-loved wedding décor ideas. From seasonal blooms to flowers you might not expect to be budget-friendly, our guide will reveal some very welcome budget flower planning ideas.
Capture the Best Moments Without Losing Cash
Wedding Budget Tips: Wedding Photography helps you spend your wedding photography budget wisely, which is so important because your wedding photos capture your once-in-a-lifetime day for posterity, with the photos and your albums being one of the only tangible parts of your wedding day that you can touch and hold forever. Wedding photos get more precious over time, so you'll want to invest well in the best NJ wedding photographer, and choose a wedding package that gives you all you could want for your wedding photo choices.
The Best Videographer Without Spending It All
How to Plan Your Wedding Videography on a Budget collects our best tips for planning your wedding videography from start to finish, starting with choosing a quality professional NJ wedding videographer who uses the best equipment for the best video quality. Just like with your wedding photography, your videography captures those golden moments from your big day, including footage of you with your loved ones, a priceless memento in the future when loved ones pass away or move away. Revisiting your dream NJ wedding via your wedding video, or wedding highlight videos, is a wonderful way to celebration your anniversaries as well.
Send Your Invitations Without Sending Away Your Wallet
Wedding Budget Tips: Your Wedding Invitations collects our top tips for planning your wedding invitations at top-quality and sensational design, on a budget. You'll see a lot of styles out on Pinterest wedding boards and on invitation designers' websites, as well as the top wedding blogs, so there are definite temptations to fall in love with higher-priced designs, but with our top wedding invitation budget tips, you'll be able to design or order your dream invitations without breaking the bank…and having more of your wedding budget to devote to your additional favorite parts of your wedding day.
Travel In Style With the Best Budget Tips
How to Plan Your Wedding Day Transportation on a Budget shares some of our top tips on booking a limousine or classic car for your wedding day transportation, including one of the most important secrets for not paying double on part of your transportation bill. You'll find out about price advantages for different kinds of wedding cars and limos, and help you book your rides economically.Watch Full Movie Online Streaming Online and Download
The Best Entertainment For the Best Price
How to Plan Your Wedding Entertainment on a Budget provides careful tips to help you get the most for your wedding entertainment budget without sacrificing quality on your wedding day. A great NJ wedding band or deejay keeps your dance floor filled, plays the perfect songs for your wedding's special moments, from ceremony to reception to after-party, and keeps the energy level of your celebration up. We've seen some of the most spectacular NJ wedding entertainers here in our NJ wedding venues, and we're always impressed by the quality of the performances and by how much wedding guests love the music and live performances.
You'll Already Be Soaring After Looking At These Tips
Wedding Budget Tips: Your Wedding Drinks helps you plan your wedding signature drinks, top cocktails, bar list and of course your bubbly bar, helping you choose the highest quality bar menu and top drink stations for your cocktail party, giving your guests the most enjoyable drinks during your big day. We help you avoid some of the top wedding budget mistakes and find the perfect drinks with which to toast your happiness.
The Best Guests Deserve the Best Favors, at the Best Price
To find out how to choose the perfect wedding favors to suit your wedding theme, delighting your guests with your unique wedding favor choice and giving them something to enjoy after your wedding celebration, check out our post How to Plan Your Wedding Favors on a Budget.