Wedding Trends: Best Summer Wedding Favors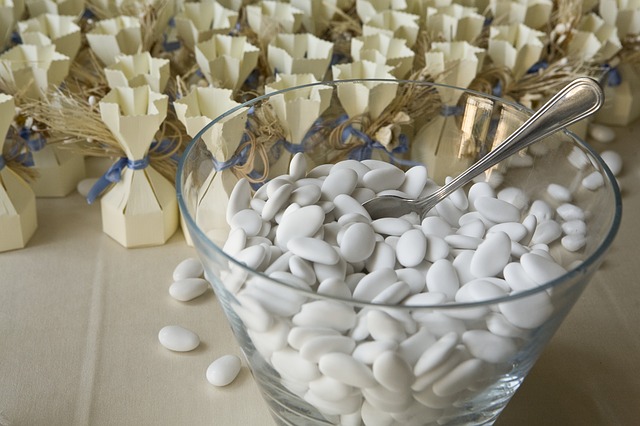 A summer wedding allows couples to dedicate their devoted love to each other under the warm sunshine. Whether you have a beach wedding, or a traditional themed wedding, couples can gift tokens of appreciation to their guests with the perfect summer themed wedding favors. The wedding planners at The Manor have gathered the best summer wedding favor ideas that are sure to delight your guests and brighten their summer day.

Plant Memories With Flower Pots
In addition to leaving a beautiful fragrance, blossoming flowers have visual impact. Why not use your handpicked wedding flowers and tie them into your favors? Whether flower seeds or a plant, your guests will have a beautiful reminder of your big day once in full-bloom. For a delicate and lasting favor, monogram mini flowerpots with your name and wedding date. Common summer flowers include Black-Eyed Susans, Catmints, Daisies, or Dahlias.
Brighten Up The Night
Have guests light up the night with soft glowing lanterns. You can choose to hang lanterns throughout your reception as part of the décor, or gift to departing guests. You can feature lanterns in a wide array of bright summer colors such as sunset glow orange, starry night blue, or canary yellow. This wedding favor will get plenty of use as a decoration during calm summer nights. For added effect, you can choose to print or etch monogram the lanterns.
Snack On Summer Treats
There are signature summer treats that everyone knows and enjoys. Couples can use recipe kits to prepared food or drinks for guest favors such as a margarita making kit or pink lemonade stand set-up. These favors are easy to assemble and can be simply decorated with ribbons using your wedding theme colors. You can also place the mix in mason jars to double as a usable cup.
Guests can enjoy fresh fruits or vegetables grown specifically during the summer months. Couples can gift jam jars or jars of honey to give guests a sweet treat. You can also gift homemade variety samples of fudge or create a dessert buffet and let guests stock up on their favorites to take home.
Get Creative With Artwork
Crafting a ceramic piece of art can include everything from appetizer bowls to salt and peppershakers. Create picturesque artwork by using images of sunrises, sunsets, beach scenes, or lake. Furthermore, ceramics are dishwasher and microwave safe.
Mosaics are glass decorations made from various tiny pieces of glass and held together by grout. You can also use mosaics to hang art decorations or create coasters or mirrors. Mosaics are perfect for sunset or sunrise scenes because they offer vibrant colors in both the glass and grout and shimmer.
Growing in popularity are digitally printed photos. You can select your favorite landscape or scenic photo to transcribe onto a coaster for the perfect practical gift. Digital printed photos are in gloss or matte finish. A summer scene is a perfect idea for guests to celebrate the summer and the wedding at once.
Give Back With Charity Favors
Perhaps the couple has a special foundation dear to their hearts that they would like to donate to instead of giving away wedding favors. Proceeds can go to advocating for a medical fundraiser such as Make a Wish Foundation, The Valerie Fund, or American Diabetes Association or, a place or event that supports a charity foundation such as Camp Fatima or the Special Olympics. No matter the cause, if a couple feels compelled to support a cause that means something special to them, they can kindly leave a note on each guest's plate on top the menu card explaining that a donation has been made to a charity. For a nice touch couples can opt to play a short video and segue way into an announcement that guests are supporting a good cause.
Summer Celebration
Summer is one of the most popular seasons for couples to get married; tying in wedding favors according to your theme is especially memorable. Favors like flowers, food, art, or charity donations can be uniquely crafted and will give guests memories of the wedding for a lifetime. The wedding planners at the Manor have all the tips and ideas with your wedding budget in mind, to create such wonderful wedding favors.