Creating a Party Theme Your Guests Will Remember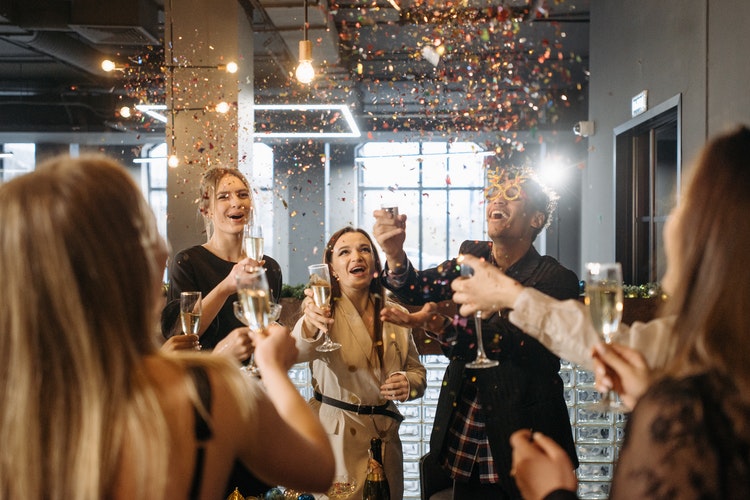 Whether you are planning a wedding, corporate event, or family reunion, a theme is always a great way to catch attention and make people feel immersed in your party. Sometimes it can be difficult to come up with a theme that feels unique to you or your occasion, so it is important to consider the details that go into creating a theme.
Likes & Dislikes
When brainstorming themes for your party, you should do your research to find what you like and what you don't. You can start by looking up pictures of themes you think you may like, or even just looking up party themes. Even if you are set on a theme, it is still important to do your research because there are so many ways to carry out that theme. For a winter wonderland theme, you can go with a softer, snowy look; a glitz and glamour icy version; or a warm log cabin feel. If you think you know what you like, be sure and look it up regardless so you can confirm that that is what you like and you may even find a new idea you haven't thought about before that you would like to incorporate.
Party Size: Will You Go Big or Small?
Once you finalize your party's theme, consider how far you want to go with it. Do you want your theme to be bold and visible, or do you prefer keeping the décor to centerpieces? Of course, there are many levels of middle ground between those two options. You can be a little abstract with your theme in a way that it is known, but not so loud that it becomes obnoxious. A good example is including colored uplighting. Another way to be a bit more subtle is to go with a simple color pallet entirely as your theme.
Set the Party's Mood with Beautiful Colors
Even if you plan your entire theme around one concept, it is crucial to pay close attention to the color palettes you plan on using. Colors may seem simplistic, but they can really pull a theme together. Some themes call for certain colors or even warm or cool tones, and some are more flexible, but there is still so much more to look at when choosing colors.
For a wedding, you should think about what colors would look good on the bridesmaids, so your pictures look vibrant, and your friends stay excited about the atmosphere. You also may want to look at the venue and see what colors are already there and if you would like to incorporate those or if you would rather choose different colors. If you do choose an assortment of colors, make sure that they don't clash with the colors that already exist in the space.
Confirm Details with the Event Venue
While on the topic of venues, it is good to see if your theme fits the space. Some spaces scream specific themes, like barns and country chic or beaches and soft romance. It is not extremely important to match your theme to the venue, but it can make the event look a bit more cohesive if you pay attention to the smaller details like this one. It may even help if you can choose your theme before your venue so you can have those things in mind when deciding where to book.
If that is not a possibility, it may be a good idea to make sure that the theme does not completely clash with the venue. For buildings that boast beautiful Victorian-style architecture, you may want to reconsider the modern theme. In that case, it may be best to continue with the Victorian theme if you like the way it looks.
Stay True to You
Even though you should do your research and pick some aspects according to your venue, the most vital part of any theme is that you love it. If you only chose the ideas you collected online, you may not have enough personal touches which could make the event feel like it is not your party. You want to have aspects that embody your personality since the big day celebrates a union with your hubby.
You must build a theme that you can enjoy because if you don't like it, you can't assume that others will. A party made by you is one for you to enjoy, so once it all comes together, have fun and enjoy what you worked so hard on.
Whether it's a bar/bat mitzvah, bridal shower, baby shower, anniversary party, or another milestone occasion, make your event truly special and memorable by celebrating it with Knowles Hospitality. As northern New Jersey's No.1 party planning team, we'll make sure to bring every detail in your theme to life. Dial (973) 731-2360 today to schedule a tour of our two properties: The Manor & Pleasantdale Chateau.