The Return to Prom Celebrations Post-COVID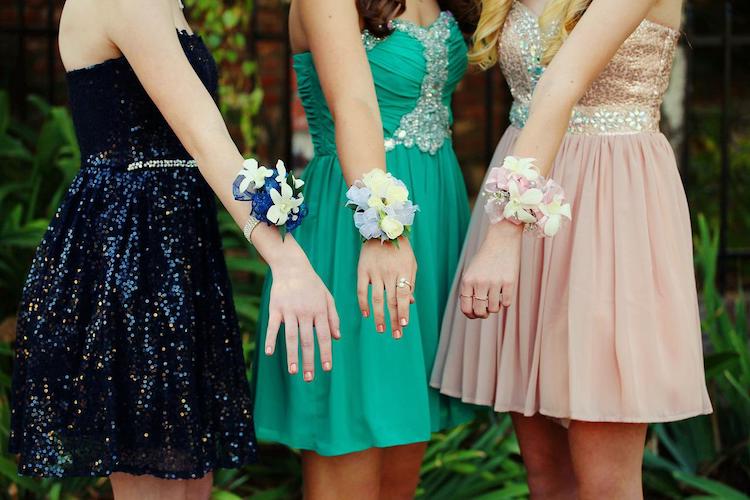 Unfortunately for high school students, schools had to modify, halt, or cancel prom celebrations due to the COVID-19 pandemic during the 2020 and 2021 school years. The dresses, dancing, laughter, and partying that students looked forward to throughout their entire high school career disappeared in the blink of an eye.
For students lucky enough to still attend prom, the celebration was nearly unrecognizable due to the safety precautions administered to protect the large groups of students. But in 2022, the high vaccination rates and dwindling of COVID cases allowed many schools to deliver some semblance of normalcy and celebration with fully in-person, unrestricted proms.
Makeshift Proms
Depending on the region, many proms took place with reduced capacity or were outright canceled. Hoping to still have the prom experience, some students bravely held "backyard proms," hosted by parents instead. Backyard proms granted students the taste of an ordinary high school experience, getting to experience the process of dressing up, feeling confident, and having some guilt-free fun with friends to take away the stress of the year they endured.
Many schools modified their events, hosting "non-proms" or "prom-style" events at beaches or drive-in movies. One school in Kansas, for example, even held a "murder-mystery" themed prom to keep students engaged and optimistic. Furthermore, these creative alternatives opened the door for more non-traditional prom celebrations in the future.
In-Person Proms, Pandemic-Style
Some in-person proms took place at event halls or outdoor venues with certain safety modifications. In 2021, most in-person proms required students to wear face masks, obstructing the excitement and intimacy of putting on makeup and seeing friends' smiling faces. In some cases, dancing and intermingling had restrictions, with taped-off squares or areas to socially distance students from one another. Moreover, caterers would serve food in individual packaging or buffet-style to avoid contamination.
Despite the tight restrictions, prom was the first chance for stressed and pandemic-ridden high school students to let loose and become carefree high schoolers again. For others, prom was the first time students saw their friends all year. That means that prom is the perfect chance for the entire class to reconnect and celebrate.
How Does Prom Work Now?
As the world continues to open back up, the Class of 2022 can enjoy a (mostly) normal prom, depending on the school district. This spring, COVID cases are lower than they were for the last two years, allowing traditional venues to hold more large-scale celebrations. Also, more vendors and caterers are available, making it easier to host extravagant events.
High school students will soon have the same experiences as their predecessors, with COVID taking a backseat for the night. This opens up the opportunity for a more authentic high school experience, with a lot less stress due to the lack of mask-wearing and social distancing restrictions – teens can once again take full advantage of their creativity and personality.
Host Your High School Prom with Knowles Hospitality!
Now is the time to return to normal prom celebrations! Students can more safely congregate in large gatherings, venues and vendors are open for business, and students, parents, and school staff alike are eager to provide a fun, meaningful prom celebration for those who have dreamed about it since childhood. Knowles Hospitality Group has two beautiful venues—The Manor and Pleasantdale—located in northern New Jersey.
The destinations are full of history and character, and perfectly suited for hosting the prom night of students' dreams. In a time of uncertainty and stress for students toward their future in a pandemic-ridden world, Knowles offers the utmost sophistication and grandeur for any event, especially one as monumental as a high school prom.