To Have an Open Bar or Cash Bar For Your Wedding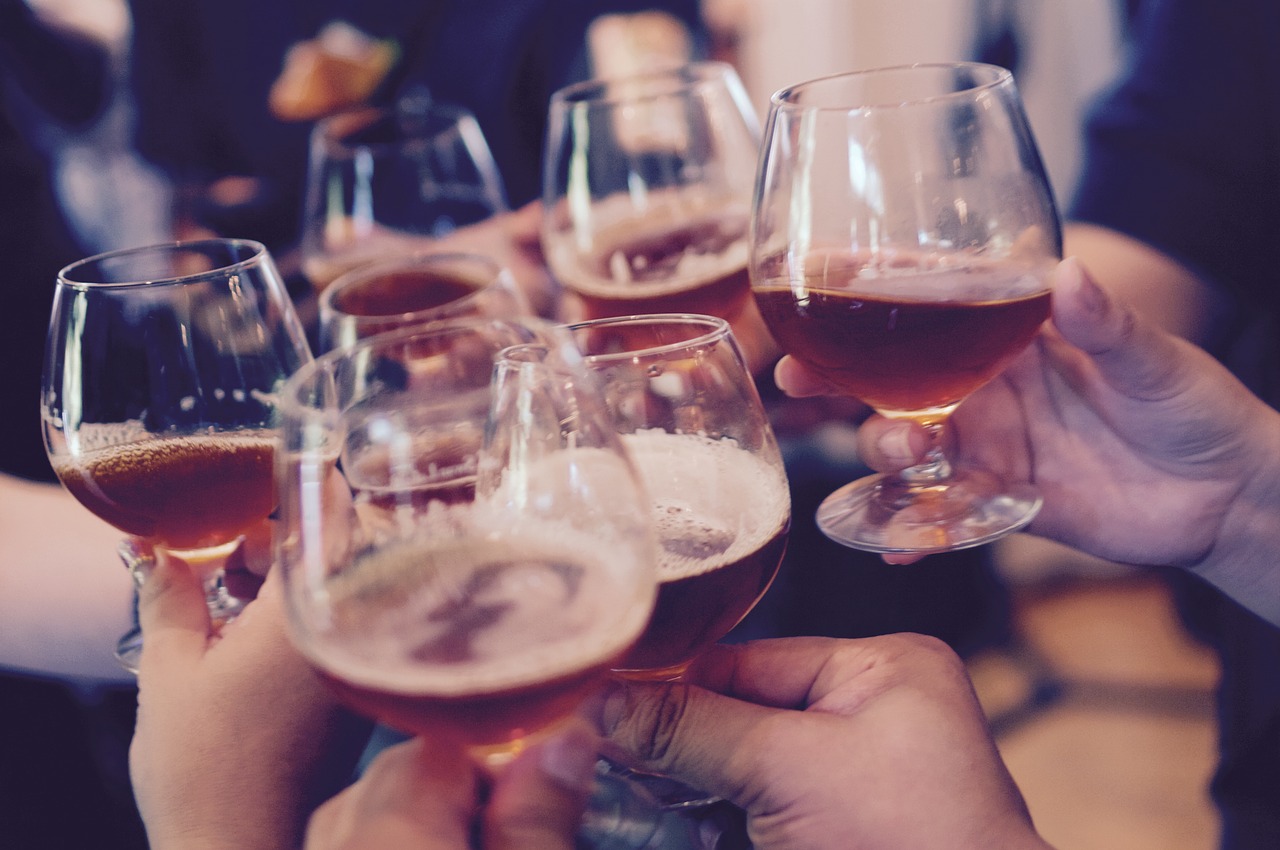 Its time to raise a glass to bride and groom's happiness! But wait, how are the guests going to end up with that drink? This is one of the many questions that lead to the inevitable discussion between you and your betrothed: open bar or cash bar? While your guests will love the open bar, you will likely be looking for a place to make budget cuts, and that's where the cash bar comes in. Read on further for the merits of both a cash bar and an open bar, so you can decide which is right for your wedding.

Sticking to a Budget
When planning a wedding, there are two parts of the event brides find eat up most of their budget—food and alcohol for the guests. Sometimes, even paying for the cheapest alcoholic options, wine and beer, can add up. This is why couples sometimes decide to go for a cash bar, eliminating that addition to the already hefty bill. You do have other options, such as purchasing the alcohol wholesale. This will be significantly cheaper then purchasing it from the caterer, and the caterer should not object to serving it, depending on their policy.
Some Guests Also Pay A Price
Weddings aren't cheap for anybody, not just the bride and groom but also their guests. If you are having a destination wedding, your guests are traveling from far and wide to come celebrate with you. Even if you aren't having a destination wedding, it's likely not all your loved ones live in the area and will have to travel. After their long journey, guests appreciate an open bar. Guests also have to dig up something acceptable to wear, or go out and buy something suitable for the occasion. They also have to take their time to find and purchase just the right gift from the happy couple's registry. Having an open bar has become a staple to weddings over the years, and a cash bar may be seen as a breach of proper etiquette to your guests. Some will even think you rude by making them pay for their drinks, and a majority of wedding guests don't even think to bring cash to such an occasion, as they assume that there will be an open bar.
Meet them in the Middle
If you cannot afford an open bar or just don't want one, you should still try to have a limited bar for your guests. When offering a limited bar, you choose the drinks served to your guests. Brides typically will have wine and beer, and possibly a signature cocktail, at the limited bar. This will keep those expecting an open bar complacent, and please those who thought they would have to pay for everything. It is a common courtesy at weddings to have at least some of the drinks paid for by the bride and groom, so why not follow some sort of etiquette while still saving cash?
You can also have an open bar until a certain price limit is met, and then have the policy change to a cash bar, so you would only pay the amount you want and not risk possibly going over if certain guests decide to indulge too much and take advantage.
Let Your Guests in on the Drinks Plan
If it is common in your area or family, or even if it isn't, guests will typically assume that you are having an open bar. Either way, inform them of your decision as soon as possible so that they can come prepared, and so you don't have to answer the same question over and over about the bar throughout your wedding reception.  However, there are always going to be a few guests who didn't get the memo. Maybe they forgot to check your website, the email went straight to the spam folder, or the typical word of mouth didn't travel their way. Do your best to make sure that every guest knows exactly what the bar situation is, you don't want anyone angry on your big day, especially not at you.
What about the Champagne?
Ah yes, the traditional champagne toast to the bride and groom's happiness. If you chose to have an open bar, or even a limited bar, it's likely your guests will already have a drink in front of them. However, if you decide to have a cash bar it is a good idea to include champagne for the toast, so that your guests do not find themselves without a drink to click back and forth as they shout cheers! This touch will add to your reception, without emptying your purse.
While the freely flowing drinks are certainly a fun and traditional addition to your wedding, your guests are there to celebrate your love and new union, and should respect whatever you decide. Need more advice about planning the bar at your wedding? Contact the wedding planners at The Manor today! We are here to help you make the best decisions for you and your family when planning this special day!