Wedding Entertainment Trends for 2016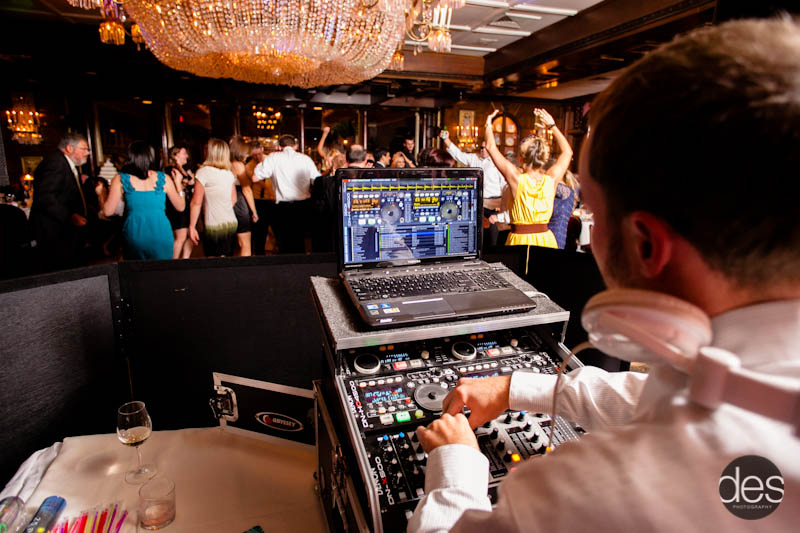 From live musicians performing at the wedding ceremony, setting a tone of formality and celebrating the heart of the wedding day itself, to a spectacular-talented live band or deejay filling the dance floor at the reception, your wedding entertainment is an essential part of your wedding planning, so we've collected some of the top trends in wedding entertainment for 2016:
Stringed instruments at the ceremony. From a single cellist to a violin trio to a stringed instrument group, talented live musicians add an air of elegance to your garden wedding or ballroom wedding, especially when your musicians are dressed in lovely, ethereal formal gowns or tuxedoed to match the elegant formal ballroom setting, and your musicians' performance area is decorated with florals and garlands to match the rest of your ceremony setting.
Acoustic musical performances. At the ceremony, as your cocktail hour entertainment, and as the music playing during your wedding dinner hour, 'unplugged' musical performances are high in demand for wedding entertainment. This pure form of entertainment, especially when the musician performs version of classic and current songs (especially those on the Top Wedding Songs lists of the year,) adds a great musical background and mood for your quieter wedding moments, and make for a terrific contrast to when the faster dance music begins as your reception really revs up.
Band + deejay. If you love the sound and energy of a live wedding band but also want those amazing performances by your favorite artists, choose a wedding entertainment package that offers both a live band and deejay. The best wedding entertainment companies in NJ offer a terrific array of musical acts and talented deejays to blend together for your custom wedding entertainment experience.
Modern artists' takes on classic songs. The top musical acts of today love to record their versions of classic songs, especially in acoustic versions, so look to these song versions by your favorite artists to create crowd-pleasing moments during your reception and also during your dinner hour when slow dancing gets your wedding guests couples on the dance floor.
A unique first dance song. As much as you love the songs on the 'most popular wedding first dance song' lists, it's become a trend to go off-list, choosing a unique and appropriate song for your first dance as a married couple, as well as father-daughter dance songs and mother-son dance songs.
A LAST dance song. You get to use that other song you considered for your first dance at your wedding reception as the last dance of the evening, as your wedding entertainer announces this very special spotlight dance for you, and invites all guests to join you on the dance floor. Don't clear the dance floor just for the two of you. Let all guests continue to enjoy your reception dancing music until the lights come up in your wedding ballroom signaling the end of this celebration.
Musicians at your entrance. Welcome arriving guests with your stringed musicians, or just one, playing at the entrance to your wedding venue or at the door of your wedding ballroom as guests file in from the cocktail party to the reception ballroom.
Bridal party surprise choreographed dance. We're seeing surprise performances arranged and performed by the bridal party as a surprise for the wedding couple, which creates a fun 'gift' to the couple and creates a performance for the guests to enjoy as well.
Video montage. At the start of the reception, all eyes will be on your edited video montage of your love story, with your childhood and dating era photos and/or video sharing what makes you special as a couple, and may also be edited by your talented friend to include some video messages from long-distance loved ones who couldn't make it to your wedding. These wedding videos are getting very creative, often funny, and add extra personalization to your wedding day.
Photo booths. They count as wedding entertainment, giving guests the chance to take silly solo, couple or group photos to add to your collection. New photo-share software gives you the option of having these photos shared with your wedding hashtag, and curated photos displayed in your wedding ballroom.
Strolling sketch artists. Wedding couples don't want too many performers and acts all over their wedding venue, distracting guests from the dance floor, but they are more interested in strolling caricature or sketch artists who circulate during the cocktail party or after-party, drawing sketches of guests to their delight.
Professional dancers. Weddings in 2016 will offer the sense of guests attending a show, getting an amazing live performance, and with the popularity of Dancing With the Stars, there's more interest in hiring professional dance duos and groups to open the reception with a fabulously-lit and exciting dance number. This can jumpstart the dancing hours, and provides amazing photos and video for your wedding story that just might boost your odds of getting your wedding accepted as a Real Weddings story in bridal magazines and on top wedding blogs.