Wedding Photography Trends for 2016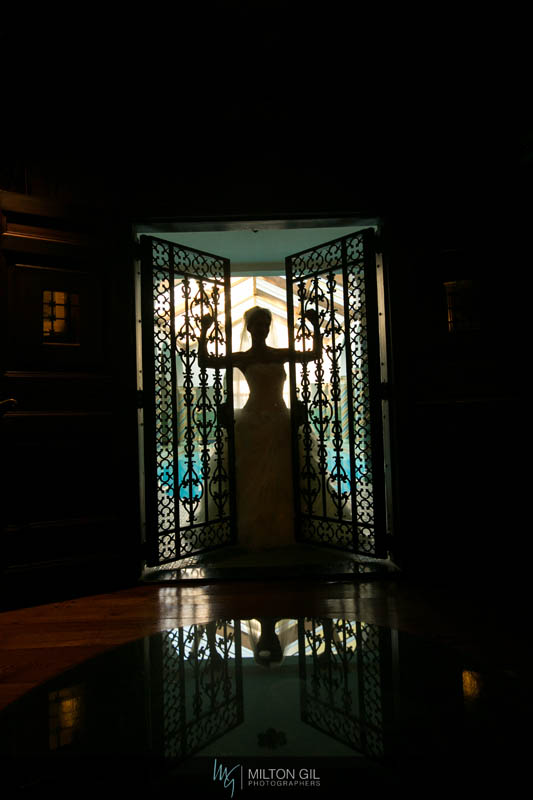 Your wedding photos are of so much importance. It's important to hire one of the best wedding photographers in NJ, one whose work delights you and whose eye for detail and ability to be everywhere on your wedding day captures so many of the special moments you may miss during your reception. Top wedding photographers' work will create masterpiece memory captures of your day that you'll surely frame, and that will take you back to your wedding all the days in your future. And the best wedding photographers' images go a long way to getting your wedding published in bridal magazines, if you wish to see your wedding in print or on bridal websites.
Here are the top trends in wedding photography for 2016:Don't Knock Twice 2017 live streaming film
First Looks photos. Staged beautifully at a stunning setting on your wedding venue's grounds or in your wedding gardens, or in a majestic room with a gorgeous floor-to-ceiling window in your wedding venue, a very special moment is captured. This is when your groom gets his first look at you in your wedding gown, and you of course get your first look at him, and all the emotion of that moment is captured on film. A great new twist on First Looks photos is creating the same First Looks for parents as they see you for the first time, and it's another playful and emotional twist on the First Looks wedding photo trend to create a moment when a door opens and your bridesmaids see you in your gown for the first time.
Couple photos capturing the beaty of your wedding venue. Before your ceremony, you'll both stand before the prettiest elements of your wedding venue, such as in wedding gardens, by ponds and fountains, at indoor pools, and before your wedding venue's architecture or signs.
Candid wedding group photos. Those posed photos of you and your bridal party standing in a line have now given way to more casual group photos, such as you all holding you glasses up in a toast, or posing playfully in and around your wedding antique car. Cliché shots like the groomsmen holding the bride sideways are out of style, with more creative and less awkward shots in demand now.
Bridal suite moments with your mom and bridesmaids. There are more professional photo sessions taking place in the bridal suite, since that room is decorated so beautifully, offering elegant photo opportunities for you and your ladies.
Food close-up shots. Your wedding venue's chefs have put a lot of effort into creating and displaying gorgeous dishes and bites for your guests, and a collection of closeup food shots are now high on wedding couples photo wishlists.
Drone wedding photos. Those buzzing drones are now a top trend for wedding photos in 2016, providing aerial views of your wedding venue, your outdoor ceremony in your beautiful NJ wedding gardens, and unique vantage points of your wedding ceremony, like an overhead shot of your processional.
Unique camera filters. Your wedding photographer can use special filters to add modern special effects to your wedding photo. One example is a heart filter that turns each of your wedding setting lights into heart-shaped lights everywhere, and this filter may also be used to turn your post-wedding fireworks or sparklers into pretty heart-shaped bursts of light. Talk to your wedding photographer about the different photo filters he or she can use to create the trendy wedding photo effects for 2016.
Family group photos. Gathering all guests together for an all-inclusive wedding group photo is back in vogue for 2016, which may allow you to refresh your family's group wedding photo traditions that occurred years ago and may have been skipped in years prior to now. But at a gorgeous wedding venue, there's plenty of space and breathtaking wedding venue scenery to answer your questions of where to take wedding photos.
Backlit photos. Stand before one of your wedding venue's dramatic floor-to-ceiling windows to get backlit and silhouette photos of the two of you, a timeless and elegant photo choice for 2016 weddings.
Photo booths. Traditional photo booths are still in demand, and for 2016 weddings, open-air photo booths are a top trend. Open-air photo booths allow you to set up photo equipment and a laptop, plus those fun photo booth props, in a gorgeous room within your wedding venue. Larger groups that could fit into a classic photo booth can now gather for fun wedding photos.
Wedding photo hashtags. Display your DIY wedding signs, or Etsy wedding signs, by your wedding venue entrance and also by your photo booth, encouraging guests to hashtag all the photos they take at your wedding so that all can see the fabulous details and moments of your day.
Selfie stations. The Knot calls this a top trend for 2016 weddings, a station set up with props and great lighting, where guests are encouraged to take their own wedding selfies.