What to Ask When Looking for a Wedding Venue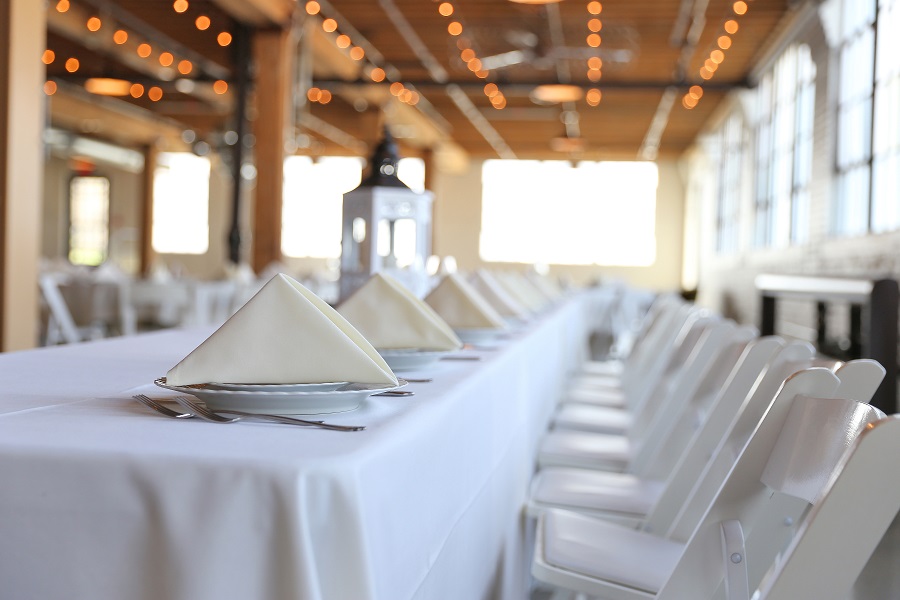 Booking a wedding venue is probably one of the hardest parts of planning a wedding. You have to consider the cost; if the venue will fit all your guests; how the wedding venue correlates to your theme (if you have one), and countless other factors. Before you get started with booking your venue, you would have to ask the venue several questions to make sure the venue fits with what you want.

Pricing and Availability
One of the biggest factors for many people when it comes to booking venues is pricing and availability. If your venue is out of your price range or not available for the date and time you want, you may have to look for more venue options. Before you get started with booking, you would have to ask your venue the following questions first:
Is my date of choice available? Do you have a waiting list for dates?
How far in advance can I reserve my date?
What is the cancellation policy?
Are there different rates for different days of the week? What about different seasons?
How many hours are included in the rental? Is there an additional charge for extra hours?
Logistics
Logistics are an important part of booking a venue. Without them, there will be a high chance that your wedding will not turn out the way you want it to. There may be a few accessibility hurdles and other restrictions that might be more difficult to book your wedding at that specific venue. Think about asking your venue the following questions before you book with them:
Is the venue handicap accessible?
Are there noise restrictions at the venue?
How many bathrooms are there? Will we need to rent additional portable restrooms?
Is parking available on-site? How much space is there? Will guests be charged?
Event Specifics
Questions that are cover specifics about the event can make planning your wedding a lot easier on you and can take a lot of weight off of your shoulders. Making sure that your venue correlates with what you would like your wedding to be will make your wedding a better time for you and your guests. Before booking your venue, ask the following questions about your event's specifics:
What is the venue's capacity?
Do you have your own sound equipment, or will those have to be rented?
What is the backup plan for inclement weather?
Are there any decor restrictions?
Will the staff be involved in setting up and taking down the decor?
Food and Beverages
Food and beverage is a big part of your wedding reception. It gives your guests time to socialize and relax during a night of a lot of dancing. Any wedding guest loves some alcohol to go with their food. Remember that many guests may potentially have certain food restrictions where they cannot eat certain foods or drink certain drinks. Consider these questions before booking your venue when it comes to food and beverages:
Do you have an in-house caterer? Are food and beverages included in the rental fee?
Do you have a food and beverage minimum? What happens if we don't meet it?
Can we bring our own alcohol onto the property, or is there a fee?
Do we have to purchase alcohol through you?
Are there any vegan, gluten-free, or allergy-friendly options?
Answers To All Of Your Wedding Questions
When it comes to booking your venue, these questions will make finding one a lot easier so you know exactly what you want for your wedding. Also remember that when your guests are happy, you will be happy too and your wedding will be a smash hit. So remember to make finding a venue easier on yourself and remember these questions when you are finding and booking your venue. For more information about the Manor and more wedding tips and advice, make sure you subscribe to our blog.