What to Do with your 2nd-Choice Wedding Planning Ideas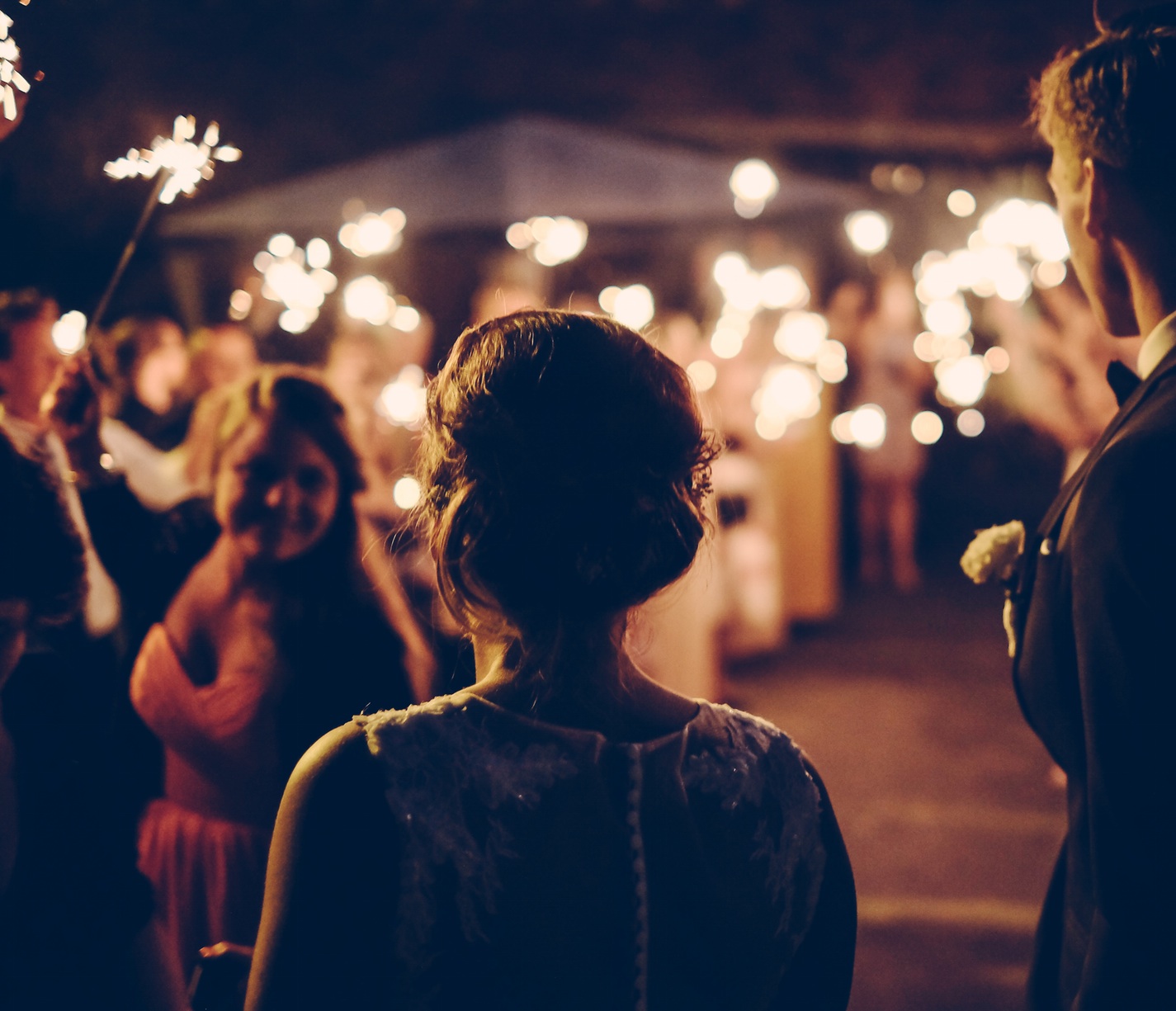 When you first start planning your wedding, browsing Pinterest wedding pins, top wedding blogs, and wedding magazine websites for inspiration, you'll undoubtedly collect far more wedding ideas than you can possibly use at your wedding ceremony and reception. Your excellent wedding idea searches and your own personalized wedding ideas become a treasure trove of details that can soon lead to wedding stress. Too many wedding ideas can lead to overwhelm, as many couples report in wedding surveys.
We're happy to tell you that you can use all of your wedding ideas! Any wedding trends and wedding inspirations you gathered can be included in your wedding season, from engagement parties all the way through to parties you'll host long after you're married! While you may not have been able to use your formal wedding, informal wedding, DIY wedding details, menu wishes, signature drinks, cakes and desserts, and even your wardrobe wishes on the one day of your wedding, each event in your lineup of pre-wedding parties and post-wedding celebrations can have its own theme, its own formality, its own look and feel. Which means all of these wedding ideas you're collecting turn into many fabulous events!
Here are the wedding season events where you can use your '2nd-choice' wedding inspirations and party ideas:
Engagement party #1: If you'll gather your immediate families and best friends together for an initial, champagne-popping celebration upon your engagement, some of your earliest wedding detail finds can be used for décor, party menu items, signature drinks and more at this gathering.
Engagement party #2: With engagement parties coming back as top wedding trends, parents may host an official engagement party (or two, if sets of parents live far apart) for the two of you. If you're asked for your preferences by engagement party hosts, you can suggest or request some of your favorite wedding or party details be included.
Planning brunches/lunches/dinners: When you plan to gather with your bridesmaids and moms for planning meetings or for dress-shopping excursions, you can host them at home or take them to a top NJ restaurant, where more of your wedding ideas and party ideas can be incorporated, such as small floral centerpieces, menus, and wedding décor ideas you fell in love with online but do not fit with your wedding day style.
Welcome party for wedding guests. When out-of-town guests arrive for your NJ wedding, you can welcome them with a cocktail party where you've used some of your 2nd choice wedding ideas. Another option, if you won't host an actual gathering for them, is to include some of your favorite favor finds and treats in their wedding welcome baskets.
Your rehearsal dinner is a prime candidate for using your 2nd-choice wedding details, such as floral centerpieces, party décor, dessert signs, party menu choices and signature cocktail ideas, champagne cocktail, party signs and more.
Your morning-of-the-wedding breakfast or brunch. When your bridesmaids gather for your getting-ready party, you can make the scene all the more special and styled with your 2nd-choice wedding décor ideas, signature drinks, party menus, signs, wedding photography ideas and more.
Your wedding after-party. A top wedding trend for 2016 is the wedding after-party. You'll invite your closest friends and VIP guests to attend a post-reception party that may be decorated in an entirely different style as your wedding reception colors and design details. You might have a wedding deejay, while you had a live band at your reception, and you can choose late-night party menu ideas along with specialty drinks.
Morning-after breakfast. Add extra color and lovely detail to your morning-after breakfast or brunch with your 2nd-choice wedding color scheme, informal florals and other décor ideas, plus delectable breakfast or brunch menu items, champagne, mimosas, bellinis, Bloody Mary bar and more.
Post-honeymoon gathering. If you'll invite your families and friends over for a special thank-you celebration at your place, or host them at a top NJ restaurant (so that the restaurant staff can do all the work for you!)  You can use even more of your 2nd-choice wedding ideas and party ideas at this event. These post-wedding parties are terrific for sharing your wedding videography highlight reel in-person, rather than just posting a wedding Vimeo online.
One tip we have for your 2nd-choice wedding details to be used over time: you may find that some of your wedding vendors are also ideal for '2nd choice' (although it's doubtful they'd like to hear they were 2nd choice!) If you auditioned a terrific wedding musician for your wedding ceremony but wound up choosing a different style of performer, you can hold onto their contact information and perhaps hire them for another event! We have so many excellent NJ wedding vendors, performers and artisans in our north Jersey region, and we love this tip as a reminder that all of your wedding celebrations and married-life parties can be planned beautifully using your wedding's 2nd-choice ideas and more of the best NJ wedding professionals than you'll use just for your wedding alone.