Adorable Wedding Favors for Springtime Weddings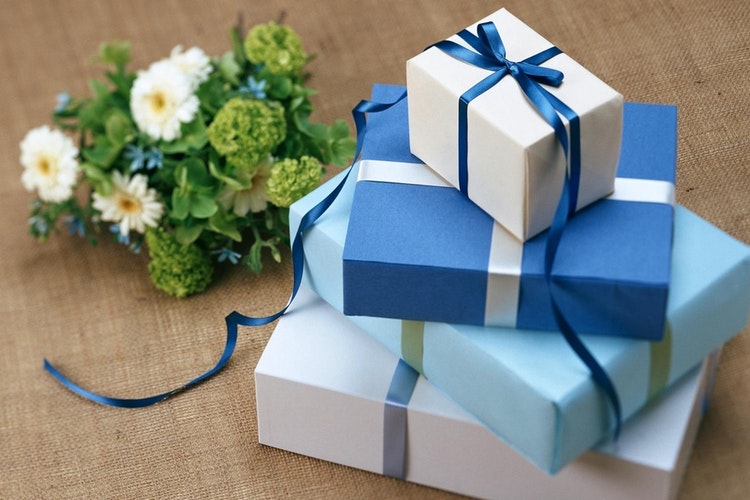 Whether you search for the top new wedding favors on bridal websites or gather inspiration from Pinterest, you're beyond tired of the same old wedding favors. Your wedding is unique; so naturally, you'll want your wedding favors to pack an extra punch. Consider using some of these springtime wedding favors as you flesh out the granular wedding details.
Decorated Champagne Bottles
Your guests will adore an extra boozy treat. Keep the celebration going by gifting your beloved guests with a mini bottle of champagne. This is a simple favor, easily used and generally appreciated by all. Choose your favorite brand—like Moet, Chandon, or Veuve Clicquot Brut—or customize labels with the date of your wedding or your names for extra cute points. This wedding favor idea works just as well with beer or coffee.
Edible Spring Wedding Favors
Edible favors are a growing trend to give guests something to snack on during the trip home or before even leaving your reception. Brides and grooms at our NJ wedding venues tell us that they personalize their edible favors to their love stories.
Wedding Totes
This wedding favor idea proves especially useful for destination weddings. After the celebration, your guests may want to spend a few extra days relaxing in paradise. Show them your appreciation by gifting them with vacation essentials packed in an adorable tote or beach age. Stuff them with sandals, sunscreen, and a few snacks for an added treat.
Blooming Succulent Wedding Favors
This favor comes to us in the same spirit as a pastel-colored seedbox. It's spring, and that means flowers and plants begin to blossom and flourish. A small live succulent wedding favor in a cute, colorful, miniature vase is the perfect little takeaway from your wedding that will adorn the mantels for the rest of spring.
Set Up a Wedding Favor Table
A favor table creates an artistic opportunity for your display, with a top wedding trend of using a gorgeous tablecloth on the wedding favor table. Wedding planners now suggest favor table linens that coordinate with guest table linens for a uniform look. However, they may appear a few shades lighter or darker than the wedding reception hall guest table linens. The tablecloth may be shimmery, embroidered, pearl-dotted, or other wedding décor style-matching design, setting a lovely foundation on which the favors will be displayed.
Tips for Choosing Spring Wedding Favors
Customize the Colors: Choose a favor that matches the design and décor you've set for the day. If you plan to offer candy or other confection assortments, be sure to use the same color palette with the sweets you select.
Tell Your Story: A personalized note with your married monogram/wedding logo or an imprinted candy wrapper or mini wine bottle label. A professionally printed sticker can also personalize just about any fun little favor of your choosing.
Shop locally at NJ Stores: When you buy wedding favors at nearby stores and small businesses, you support the local economy and avoid paying shipping fees for your wedding favors.
Check for Discounts: Use coupons and coupon apps at your craft store, to get a percentage off your purchase, making some of your wedding favor wrapping supplies free.
Keep it Practical: Practical gifts constantly come in handy, so your guests will never forget the great time they had at your wedding.
Wedding Planning at Knowles Hospitality
Wedding favors can be much more than just a way to thank your wedding guests and leave them with a memento of your marriage. They offer yet another way to be creative with your wedding planning process. We hope these wedding party favor ideas sparked some ideas for you! Need help planning your extravagant wedding? Connect with the Knowles Hospitality wedding planning team today! Our knowledgeable wedding experts will help you plan an extravaganza that your guests will remember for years to come.