Fall Wedding Décor You Can Make Yourself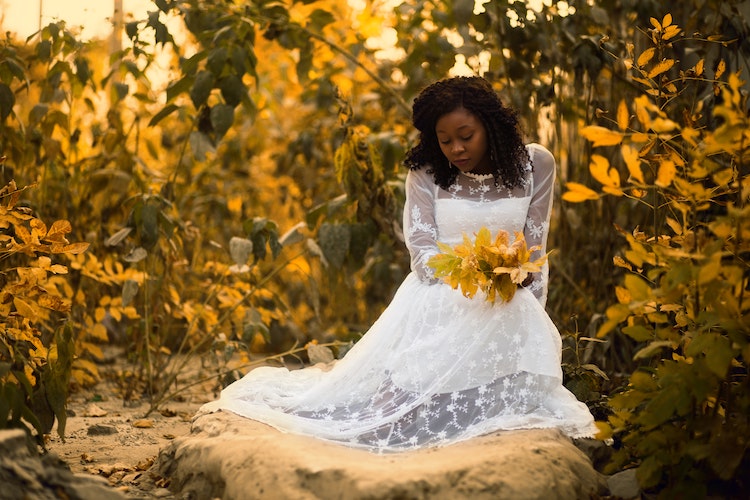 With picturesque foliage, beautiful cool weather, and ideal calendar time (post-summer vacation and pre-holiday season), fall weddings continue to rise in popularity. In fact, TheKnot.com conducted a survey identifying October and September as the most popular wedding months.
Tying the knot during the fall also avoids the possibility of many calendar conflicts. There are fewer vacations, holidays, and events during the fall, meaning that more people will attend, and flights will become more affordable. A fall celebration doesn't conflict with summer vacations and concludes right before Thanksgiving and Christmas plans.
When it comes to fall wedding décor, doing it yourself can save you lots of money and give your wedding a super unique touch. There are endless décor pieces and additions that you can DIY for your wedding to make it personal and fun. Whether you're on a budget or simply like to do it yourself, here's a list of creative fall wedding décor that you can make on your own.
DIY Fall Wedding Décor
Pumpkin Escort Cards
Pumpkins are a fall staple. When envisioning fall, pumpkins instantly come to mind. Take some mini fake pumpkins, perhaps painted gold and white, or according to your wedding color scheme, and attach name tags with table seating as escort cards.
Autumn Doors
You can create stunning décor by harnessing vibrant fall foliage. The various shades of yellow, orange, red, and brown will create a stunning display of fall colors. Decorate a door or entrance with either silk leaves or natural ones, incorporating all of those autumnal colors.
Wood Centerpieces
A fall wedding, especially one outdoors, should incorporate the flawless beauty seen throughout nature. Combining natural décor gives a fresh feel and look to the venue. Use wood chunks or slabs decorated with candles, greenery, and flowers as naturally elegant fall-themed centerpieces.
Glitter-Painted Leaves
Use the fall foliage and rustic colors all over your fall wedding. If you're trying to increase the level of fanciness with these beautiful fall leaves, paint them with some clear paint and glitter to make them stand out and shine.
Foliage Arch
You've likely seen the photos of the bride and groom standing under a big, beautiful arch of flowers. For your fall wedding, incorporate those classic fall colors and leaves by creating a foliage arch. Build your archway with real or silk leaves and flowers using natural reds, yellows, and oranges.
Mr. & Mrs. Chair Signs
Decorate your designated bride and groom chairs with a wooden sign noting "Mr." and "Mrs." Use white paint and script lettering to create this DIY piece, then glue on some fall leaves or flowers for decoration. Hang these on the back of your bride and groom seats.
Leaf Drop Guest Book
At your wedding, your guests will want to write a note wishing you success and happiness in your new marriage. Try creating a fall-inspired drop box for guests to leave heartfelt notes. Use a large frame with an opening at the top for people to drop their notes. Leave small leaf-shaped papers next to the frame for guests to write on. Use yellow, red, orange, and brown leaves with sharpies and pens for guests to write well wishes.
Get extra fancy with this DIY by creating a drawing of a tree to glue inside the frame. This way, when the guests drop their leaves inside, they will scatter them around the tree. Write the couple's names and the date of the wedding.
Fall Foliage Centerpiece
Easily put together the ultimate fall wedding centerpieces with a few tall vases, skinny tree branches, clear spheres, string, and fall leaves and flowers. Next, stick the skinny branches into the tall vases with flowers and leaves. Then, put some fake candles inside mini clear spheres and hang them from the branches. Scatter some more fall leaves underneath the vase to pull together all of those fall colors.
Rustic Wooden Backdrop
A backdrop including wood and neutral colors and will create a natural, rustic look. At the altar during the ceremony, place a large, 10-foot-tall wooden backdrop for the guests of honor to wed before. Put some white pumpkins and fall-colored flowers, with hues of red, yellow, brown, and orange, in front to add to the theme.
Wooden Lanterns
Use a few small pieces of wood and some strong glue to put together a lantern. Inside, place a candle and some greenery with fresh fall flowers. Do each one slightly differently for a unique touch. Place the lanterns throughout the tables to add a warm romantic glow and create a cozy atmosphere.
Save Money and Add Meaning to Your Wedding
In whatever ways you decide to decorate your fall wedding, be sure to incorporate plenty of fall foliage and flowers. Those rustic colors truly make a fall wedding a fall wedding. Making décor yourself isn't quite as complicated as you might think. With some determination and a lot of glue, you can put together some amazing wedding décor. Not only will it save you money, but DIY décor will add even more meaning to your special day. Connect with the wedding planning specialists at Knowles Hospitality to collaboratively create wonderful fall décor and plan your ideal wedding day.