Popular Spring Wedding Flowers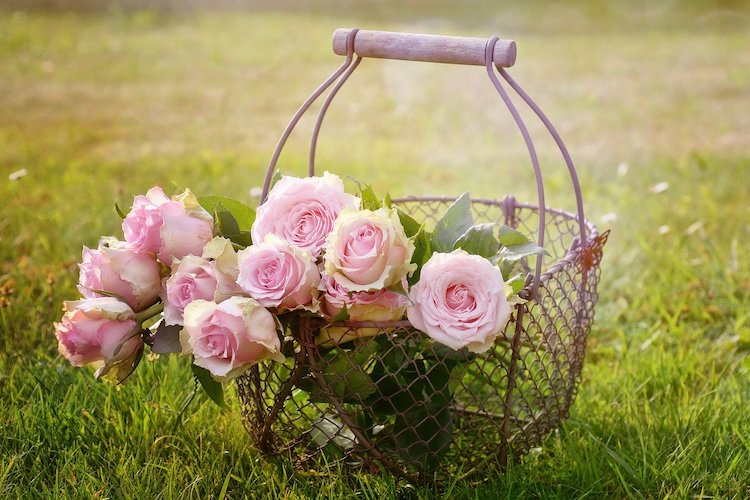 For a grand event such as a wedding, flowers are a key aesthetic that can tie the entire theme for this special day together. For instance, selecting the perfect wedding ceremony flowers can transform a simple venue into a wonderfully lush and colorful indoor garden. From welcoming your guests with a beautifully designed flower arrangement, artfully highlighted on the welcome table to walking down the aisle with a bouquet of fantastic flowers, Knowles Hospitality has insider knowledge on the best spring wedding flowers.
Stick to a Cohesive Color Scheme
While this may seem obvious, especially to those with an eye for fashion or decor, the color scheme really is everything. Your flowers want to match your attire and decor without blending into the background or becoming an eyesore. Remember, you want everything to tie together seamlessly, and a disorganized color scheme can make certain elements seem out of place.
Picking The Perfect Assortment of Wedding Flowers
Whether an accent to embrace the event design and décor, or the bride's favorite since she was a little girl, there is a great emphasis on the beauty and art of your wedding floral selection. Here are some of the most breathtaking wedding flowers that bloom during spring.
Anemone: Anemone flowers, also known as Windflowers, come in a variety of both Natural and Tinted colors and are perfect for adding a touch of casual elegance to any wedding theme.
Freesia: The freesia is an ideal flower to use for wedding accessories—such as boutonnieres and corsages—because of their petite yet expressive look
Gardenias: Fresh gardenia flowers range from pure white to creamy, ivory white, with anywhere from five to 12 petals in the shape of a star. With its perfect waxy petals and dark glossy green foliage, gardenia looks ethereally romantic and resembles porcelain.
Hydrangea: If you want a budget-friendly flower option, then look no further. Hydrangeas have a huge flower head, so it only takes a few stems to fill up a vase.
Iris: Named after the Greek goddess of the rainbow, irises bring color to the garden in spring and summer. Irises are easy-to-grow perennials with flowers in nearly every color of the rainbow.
Lilac: Purple lilacs typically represent the start of new love, and white lilacs represent youthful innocence. Further, purple lilacs also symbolize growth and the transformation from youth to adulthood – which is why they are an ideal choice for weddings.
Lily of the Valley: Lily of the valley has nodding white bell-shaped flowers. The glossy leaves, usually two, are located at the base of the plant. This gorgeous spring flower is the perfect choice for anyone looking for classic, timeless, and chic style; it has an effortless quality that is truly wonderful.
Peonies: This stunning flower happens to be the most requested wedding flower ever. According to legend, they represent a happy life, marriage, and good health.
Ranunculus: With beautiful, brightly colored flowers, ruffled petals, and straight stems, the ranunculus flower is truly a showstopper!
Roses: While it may seem like a cliché, roses still prove one of the most popular choices for any wedding style.
Tulips: Tulips are extremely versatile, with most varieties available for purchase year-round, while the more unique varieties will only be available in the spring.
Viburnum: The white blooms or red berries and contrasting dark green foliage adds elegance and charm to any arrangement. For some extra elegance, try adding clusters of texture when you use Viburnum in your bouquets!
Weaving Flowers into an Unforgeable Wedding
For each bride and wedding florist, new wedding flower ideas blossom and grow every day. As the No.1 wedding venue in northern New Jersey, Knowles Hospitality procures the most luxurious floral arrangements for every wedding style: contemporary, romantic, modern, boho, rustic, and more. We provide spectacular seasonal wedding floral arrangements showcasing various freshly cut flowers in bloom.
From succulents to flower crowns, there are endless options out there that will step up your wedding game. No matter what kind of unique floral bouquet you choose for your bridesmaids, you're sure to have a beautiful day that you and your partner will cherish forever. Connect with the wedding planning team at Knowles Hospitality today.