Best of Wedding Trends 2017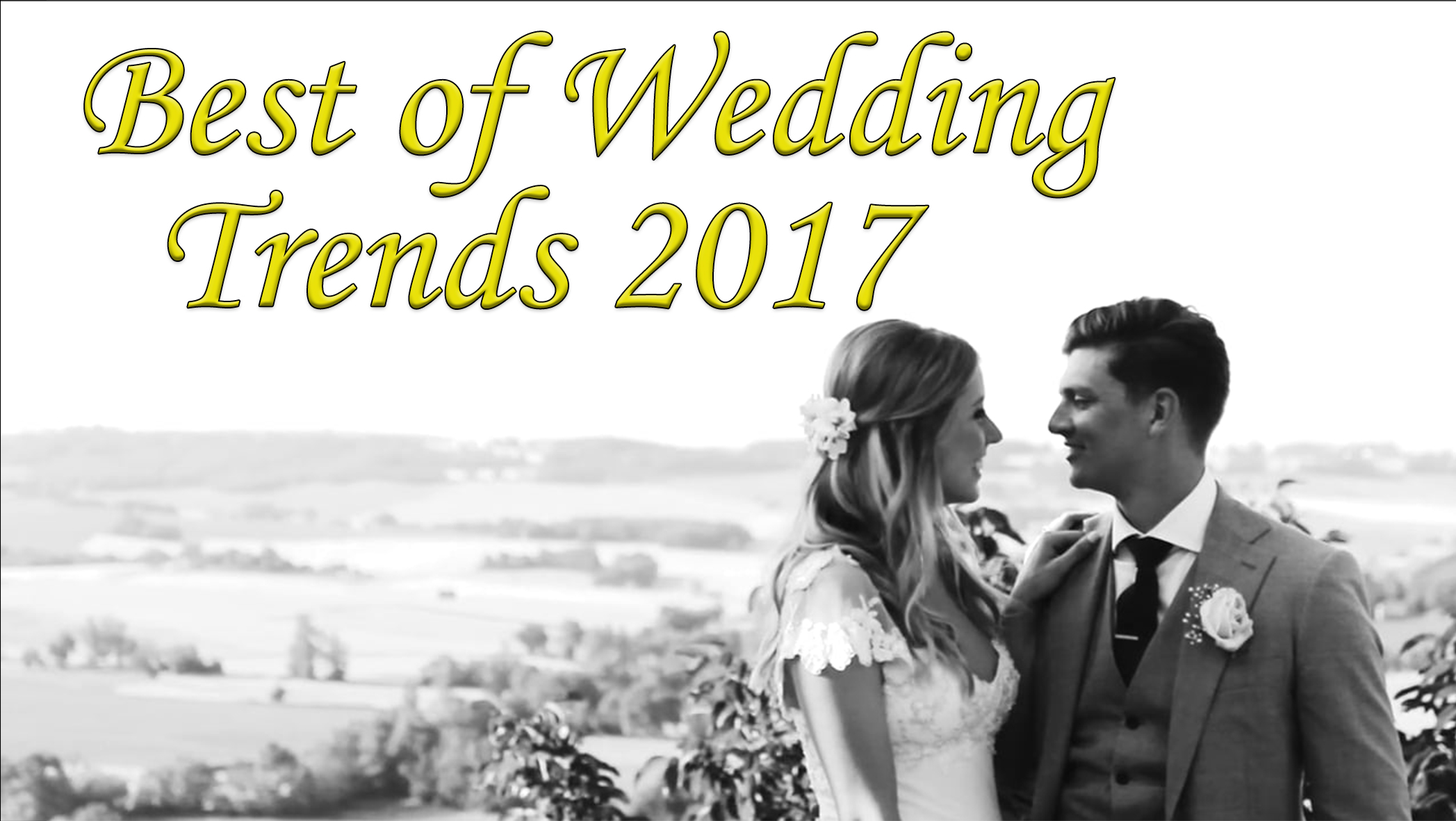 As the year winds down and more beautiful couples wed, other romances blossom, with some using the delighting time between the holidays and New Year's Eve 2108 to announce an engagement. The wedding planners at The Manor reflect on a year filled with love and harmony as we bring you the best of wedding trends of 2017.

10) What Are The Top Bridal Shower Trends?
Whether you are the bride-to-be gathering ideas or a member of the bridal party hosting a shower, this blog is for you. From a Jack and Jill party to a ladies spa day or brunch, our planners dish out everything you need to know down to super fun games and adorable party favors.
9) Wedding Trends: Musical Entertainment Styles
From the ceremonial walk down the aisle to the last song of the reception; couples can consider a wide variety of options to help bring more joy to their big day. Whether choosing a wedding singer, DJ, string quartet, a Jazz band or a combination, music has a powerful way of bringing all your guests together. Find out the best entertainment style for your upcoming nuptials in our musical entertainment trends blog.
8) Wedding Trends: Small vs. Large Weddings
Depending on whom you ask, you may not know what constitutes as a big wedding or a small wedding. One thing is certain; the number of guests is only one element of determining your wedding budget.  The size of a wedding does make a huge difference, learn the difference in this trusted guide to wedding planning.
7) Wedding Trends: Millennial Weddings
If you haven't already heard about millennial weddings through social media, you can read about innovative ways the digital space and your chosen venue can beautifully come together. Millennials have transformed traditional weddings into a truly creative and unique big day—and now you can too after reading this #amazing blog.
6) Wedding Trends: 2017 Bachelorette Party Destinations
Grab your besties and bridesmaids, and pack for an unforgettable bachelorette trip. Our list of the hottest must-see places spans all corners of America. No matter if you choose a warm weather relaxing retreat or an adventure of outdoor fun, there is something for every group of ladies in this blog.
5.) Wedding Tips and Trends: The Most Romantic Winter Proposal Locations
Planning a perfect proposal starts with finding the ultimate location to pop the question. Our wedding planners know the most romantic spots to ask your beloved for a lifelong commitment. Whether you choose a quaint and peaceful location or dropping to one knee in a big city, check out our list for the best location for a winter proposal.
4.) Wedding Trends: Best Summer Wedding Favors
Summer is prime wedding season. With that, our wedding planners have handpicked the top trends to find guest favor ideas that all your friends and family will adore. Whether you a sweet-tooth bride or a nature lover, this blog provides plenty of ideas that gives guests a treat or a sneak peak into your hobbies and passions, crafted together to make for one memorable wedding guest favor.
3.) Top 10 Rehearsal Dinner Trends
Looking for a new twist on the traditional rehearsal dinner? Couples no longer have to feel obligated to dine at a nice restaurant. We've packed our blog with ideas that will best celebrate the night before your wedding. From mixing up couple's signature cocktails to extending the guests list to include out-of-towners, get inspired with our top 10 rehearsal dinner trends.
2.) Wedding Trends: Planning Your Engagement Photo Shoot
Creating a picture that is worth a thousand words can take some special planning. Whether you wish to capture a moment indoors or outdoors, dressed up or dressed down, or want to add some fun or heartwarming props to your photo shoot, our blog is a must-read for engaged couples.
1.) Wedding Trend: Having Your Pet In The Wedding
Maybe, Fido has stuck by your side since you laid eyes on your soon-to-be spouse. Or perhaps you have a pet together. Why not learn the best way to incorporate your pet into your upcoming nuptials? From walking down the aisle to save the date photos, our wedding planners know the secrets to making sure your furry friend receives the attention they deserve.
Uniting Wedding Planning Ideas For Your Big Day
Have you already started wedding planning or are recently engaged? To learn the latest tips and trends to make your upcoming wedding a spectacular day to remember, contact a wedding planner today. The wedding planners at The Manor happily await the opportunity to help you create your happily ever after.