Best-Of Wedding Cocktail Party Tips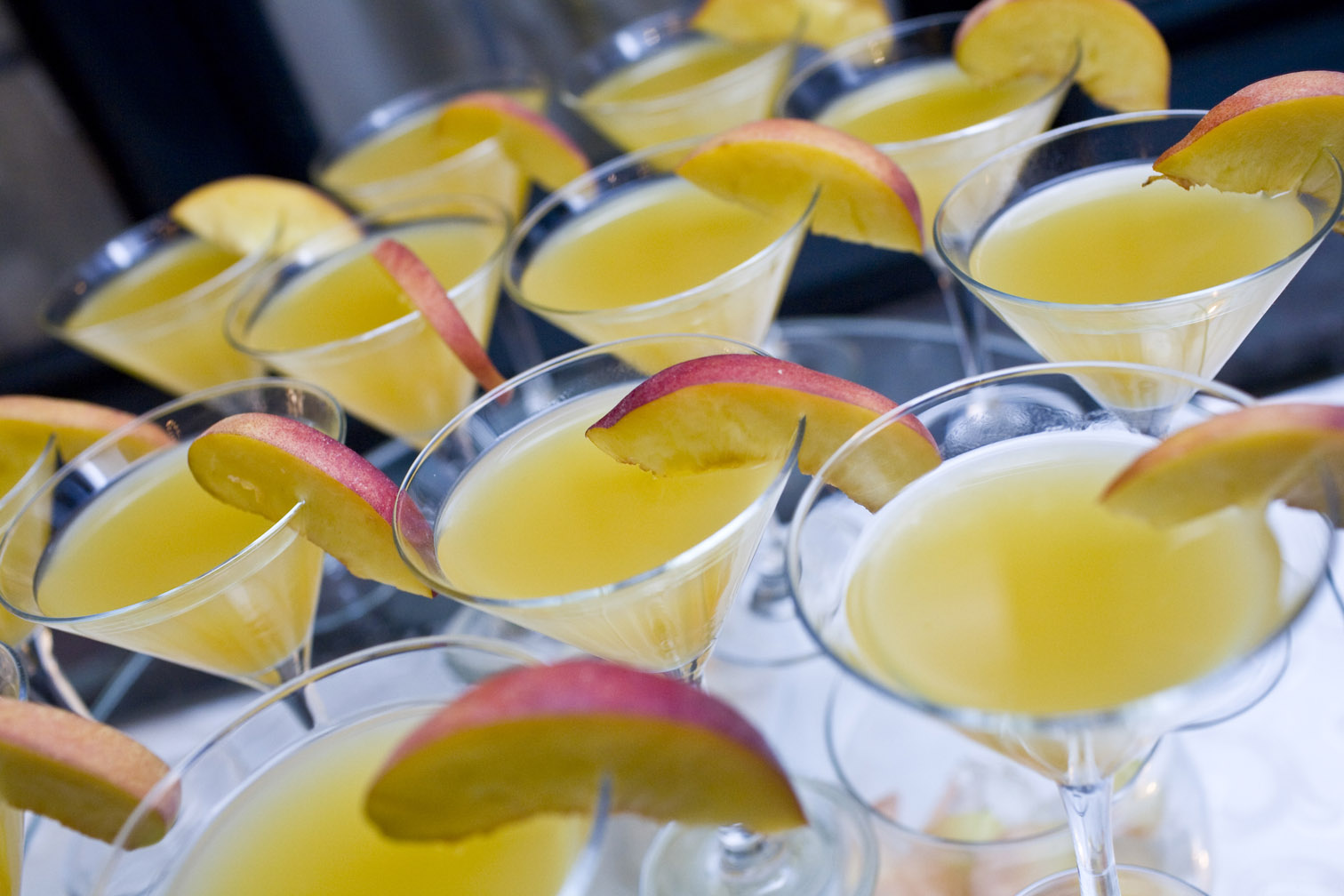 Many wedding guests look forward to the wedding cocktail party most, given the wide range of fabulous catering options in those spectacular stations and buffet dishes, as well as the many passed hors d'oeuvres that circulate around the party space, thrilling guests with the delectable menu options and gorgeous food presentation. Add in signature drinks and top-shelf drink at the bar, and guests are ready for enjoying and mingling in this relaxed pre-reception portion of your wedding celebration. At our weddings, we take great pleasure in helping our NJ wedding couples select each option of their cocktail party menus, and pairing many dishes with the perfect drink options. There has been a return to indulging wedding guests, giving them a great variety of menu choices so that everyone in attendance can enjoy the entirety of the cuisine offerings. We know that wedding guests often have special dietary restrictions and preferences, so our chefs work endlessly to develop menu options to suit all dietary needs.
To help you plan your standout cocktail party, we offer some of our top-viewed, Best-Of blog posts all about the cocktail party details:

The Best and Fresh Menu
How to Make Your Wedding Menus Fresh and Fun provides our best ideas for working with our wedding chefs to create wedding menus for your cocktail party, reception and dessert hour that will include NJ-fresh, trendy and tasty dishes for all to enjoy. You'll want to avoid the menu items that everyone in your circle of friends have had at their weddings, so that your menu is fresh, fun, unique and unforgettable.
Keep It Trendy
The Top Trends in Wedding Cocktail Hour Menus The cocktail party allows you to treat your guests to wide variety of menu items, the most sensational cocktail party stations, a fabulous buffet and dishes you love. We've collected the top trend in wedding cocktail hour menus to help you plan the most delectable collection of bites and dishes for every guests' preference as well as your own. Foodies love their cuisine, so an impressive wedding menu is a Must. Many of our NJ wedding couples consider their wedding menus to be their top priority, so we've gathered our top tips to help yours stand out for the most refined of tastes.
Your Theme, Your Drinks
Specialty Cocktails to Go With Your Wedding Theme In this post, we guide you through the task of planning the best specialty cocktails – and yes, you can have more than one. One trend we love is pairing cocktails to dishes, and presenting both together for a unique and fabulous tasting station with drink pairings.
Make It Your Own
Personalizing Your Cocktail Party Stations From custom signs to dishes chosen to suit your wedding theme, culture, and the season of your wedding, your cocktail party stations will stand out as uniquely yours, as your chef-assisted menu item selections get an extra boost of flair and beauty to make each of your stations winners.
Prepare for Vegan Friends and Peanut Allergies
Wedding Guests with Special Dietary Needs Every wedding couple takes into consideration the special dietary needs of their guests, whether it be gluten-free foods available on the wedding menu, kosher, nut-free, vegetarian, vegan or any other dietary need that guests may have. In our guide to planning your menu to be fully-satisfying to all of your guests, we've collected our top tips to planning a diverse menu so that all guests can enjoy plenty of your menu offerings.
The Best for the Kids
Kids' Wedding Menu Trends In one of the new kids cuisine trends for weddings and parties, today's kids are just as happy with sushi as they are with chicken fingers and other 'usuals' on the kids' menu, and parents appreciate a wedding menu that has enticing, fresh, healthy foods for their little ones to enjoy. So think with kids' palates in mind as you select all of your wedding menu offerings, including a kids' menu or kids' station at your wedding.
The Best Slice
Carving Station Trends You have the opportunity to provide not just one but several unique carving stations, as well as the standard ones that guests enjoy so well when the best wedding catering venue prepares its carved options beautifully-cooked and presented. So check out our tips for planning the best carving station, and sides and toppings, for your cocktail party.
Bring On the Hors D'oeuvres
Passed Hors D'oeuvres Trends Guests love it when the passed hors d'oeuvres at a wedding are plentiful, diverse, fresh and tasty. We love mixing up light bites with a garden-fresh flair focused on taste and seasonal flavor, which are always welcome to guests who have grown tired of the usual all-fried hors d'oeuvres. Check out our top trends in passed hors d'oeuvres and start planning your unforgettable cocktail party passed bites that will please all of your guests.
Contact us to plan your wedding's sensational and unforgettable, indulgent and enjoyable, cocktail party as the start of your fabulous wedding that just gets better and better each moment.