Best Party Favors for Your Wedding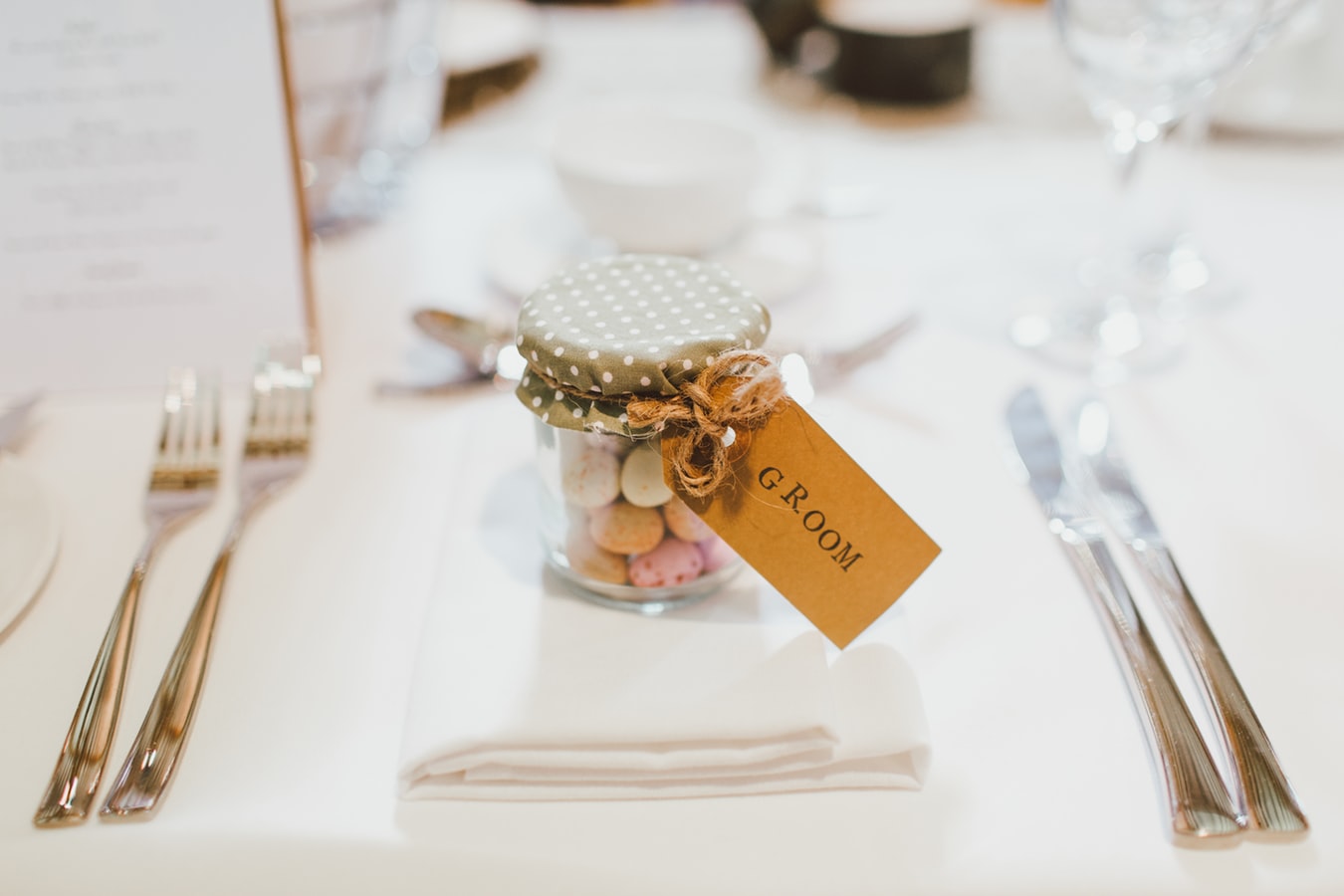 Your wedding as the bride and groom will always be memorable for you, but you want to ensure it is just as memorable for your guests. If food, drinks, and dancing aren't enough to "wow" guests, memorable party favors are the perfect way to leave a lasting impression. Choosing the right party favors for your guests is a great way for them to bring home a piece of your personality and creativity. No matter what your budget or theme is, there are a vast number of party favors fit right for your wedding. Here are some of our favorite, trendiest, and most budget-friendly ideas for wedding party favors that go beyond thank-you cards.

Practical Wedding Favors
As the night comes to close and your guests begin to leave your wedding, delight them with a practical token of your appreciation. This is going to be something that your guests will actually want to make use of when they drive or fly home. Some of our budget-friendly favorites include personalized matches, chapstick, a small fan (for the outdoor summer wedding), or even a lottery ticket to toast the couple to great riches on their wedding day. For those who are looking for a higher quality, more expensive option, you could gift them bars of soap, personalized koozies, or bottle openers. Practical gifts constantly come in handy, so your guests will never forget the great time they had at your wedding.
Decorative Wedding Favors
For the more aesthetic wedding couple, think about giving your guests a party favor that they can use to decorate their own homes. This could be something as simple as a small candle with your wedding date on it signifying your burning love for each other. Another small and creative idea is to leave your guests with a small plant. This could be anything from a small succulent to an herb to represent a love that will continue to grow. For weddings closer to Christmas, think about creating a small Christmas ornament with your names engraved on it so every Christmas your guests have a small reminder of your special day.
Edible Wedding Favors
The last category (and probably the most fun): edible party favors. Who doesn't love free food? This category of wedding party favor is the most popular because it's the least expensive option and it gives you the most flexibility. A popular option is to have an open candy bar where guests can fill up a bag with your favorite selection of candies and chocolates. If you're willing to spend a little more, there are customizable candy options where you can put a picture or mantra on specific pieces of candy. If candy doesn't satisfy your sweet tooth, mini jars of honey, jams, or jellies are a good way to leave your guests with a taste of your wedding. For guests over 21, shooters are a fun party favor to have guests take a little bit of the party home with them. Finally, for the couple that loves to cook, handing out recipe cards with some of your favorite recipes are a great way to share some of your new family traditions with your guests.
Make Your Wedding One For the Books
No matter what party favor you decide to hand out at your wedding, your guests will always cherish your special day with memories and photos. Think about renting a photo booth so guests can capture a moment from your special day and cherish it forever. You want to find the perfect wedding party favors for your guests, and the expert wedding planners at the Manor want to help.  Our wedding planners can help you with everything from finding party favors, to locating a venue and finding entertainment.  Contact our wedding planners for more party favor ideas and tips to plan your perfect wedding.