Planning A Gourmet Dinner Bachelorette Party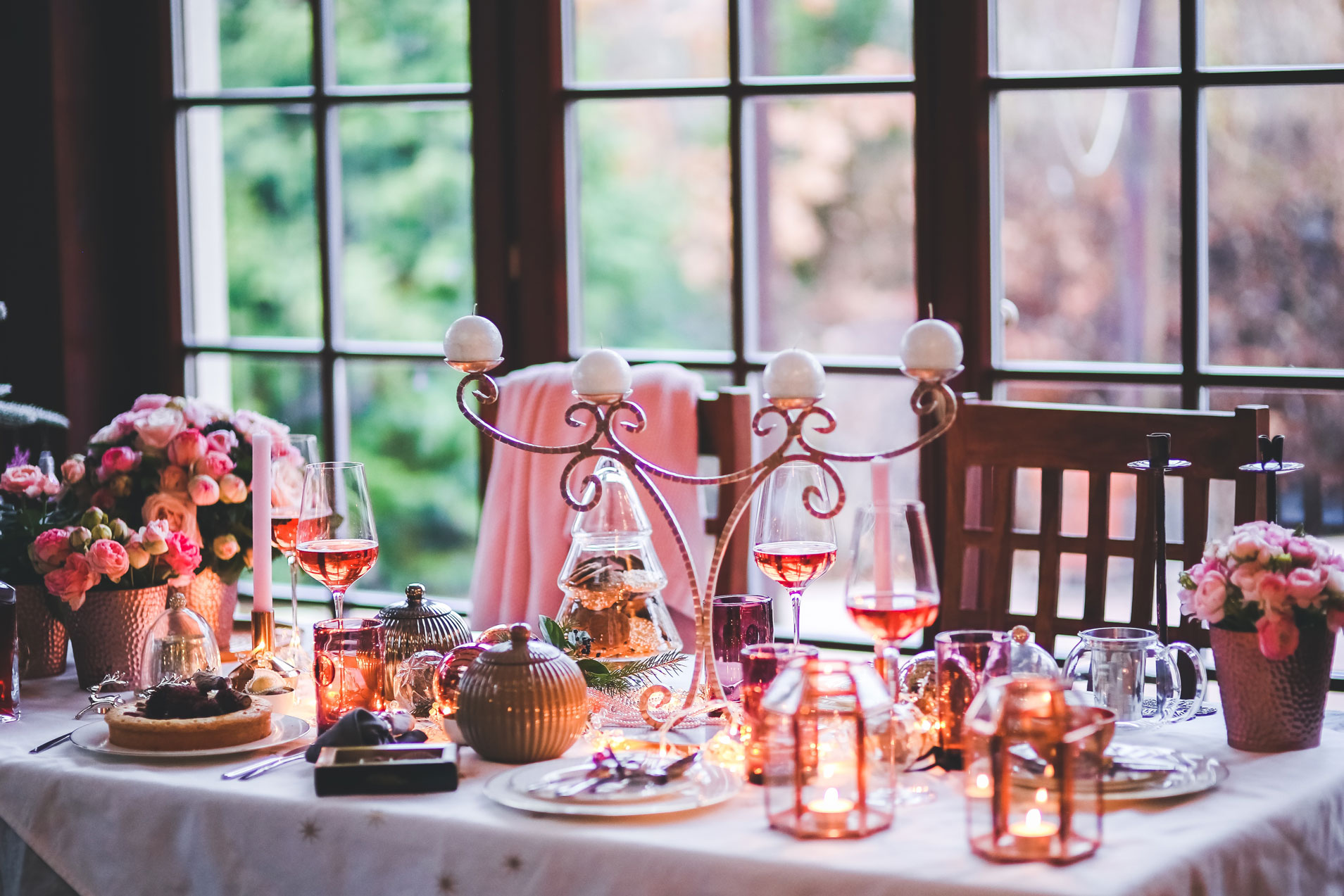 Whether you are a bride-to-be or a trusted bridesmaid tasked with planning a memorable bachelorette party, having a group of gal pals who understand your list of must-have items and most definitely- not's, is the key to coordinating a fancy celebration. Instead of planning a trip to Vegas, many ladies now turn to hosting gourmet meals with tried and true friends. For a self-proclaimed foodie, a gourmet dinner party at a 5-star steakhouse or hiring a personal chef at home, pairs best with great company, laughter, and fond memories. To throw a memorable bachelorette dinner party, the wedding planners at The Manor share all the essential details from menu selection, to the exclusive guest list, to the location, all to honor the bride-to-be.

Selecting The Perfect Dinner Menu
Sharing a delectable gourmet meal is a luxury, but when it's the company of your group of your best girlfriends, its extra memorable. That is why you should consider all your cuisine options to find the type of food the bachelorette will enjoy the most such as American, French, Italian, Ethiopian, Brazilian, Indian, Mediterranean, Greek, Thai, Japanese or a fusion. Before you lock down a menu, ask if anyone on your intended guest list is gluten-free, vegetarian, vegan or suffers from food allergies. By making a conscious effort to accommodate anyone with dietary restriction will ensure all guests will appreciate the fine cuisine on the menu.
Booking A Bachelorette Dinner At A Restaurant
The menu is the first reveal about the caliber of a restaurant, so you will want to review the menu first before booking a reservation. Researching your chef or venue ahead of time as many venues allow parties to either completely customize their menu, while others may only offer a pre-fixed, or family-style menu. Opt for a restaurant that offers items the bride will enjoy or a restaurant offers her favorite dish.
Every restaurant and chef knows the best wine and cocktail pairings for each dish, so don't shy away from asking for recommendations to find the best wine pairings for your meal. For dessert, end your dinner party with an indulgent flair like a scrumptious platter of decadent desserts or a custom cake.
While many gals choose to host the bachelorette dinner party at a venue, finding the most appropriate restaurant can be an exhausting task. Moreover, booking the right date and time, best menu options, tip, alcohol, and transportation can start to add up. Don't be shy about designating tasks to each bridal party member to help plan the big evening.
Hiring A Private Chef For A Bachelorette Dinner
Picture the bride-to-be walking into her best friend's house— and surprise! A table of her favorite ladies great her followed by mouthwatering aromas coming from the kitchen. Hiring a private chef to cook at home solves common restaurant woes like no privacy, filtered conversations and volume, limited drink menus, transportation, and parking costs. Planning an at-home high-end dining experience gives the advantage of a familiar house and a stress-free atmosphere. Now, friends can linger over courses, staying as long as they want. In addition, at-home dining can turn into a fun slumber party with pajamas, romantic comedies, and reminiscing of old stories from the bachelorette's childhood adventures.
A Budget-Friendly Bachelorette Party
As with any bachelorette party, it is important to factor in every participant's personal budget. It is customary that all attendees of the bachelorette party chip in for the festivities. All bridal party members or guests invited to the bachelorette party should expect to pay for the bride's portion of meal and cocktails.
When it comes to booking a private dinner party, expect costs to range 45-200 per head. Chefs typically charge by the number of guests, the number of courses and types of food prepared. Keep in mind, the price of a culinary chef cooking for your group does not include alcohol or other beverages; the host generally covers these expenses. If guests are on a budget, try to limit your meal to 3-4 courses. However, you have the option to splurge on a 6 or 7-course meal including dessert. Like any party planning, research and read reviews to select the best chef for your special evening and budget.
Who To Invite To A Bachelorette Dinner Party
Breaking bread with a few close childhood friends, close family, or a mix is a memorable time. Like any bachelorette party you do not have to restrict the guest list to the bridal party, but do invite the dear woman in the bride's life. The bride maid of honor may plan the guest list together, or the bridal party may want to take charge and surprise the bride. Pay attention to those closest to the bride who isn't necessarily in the bridal party, such as the grandmother or a coworker.
Planning A Gourmet Evening
After sharing a meal with her favorite ladies, give the bride-to-be a keepsake item. A few suggestions to choose from could be a monogrammed plate, an etched wine glass, a cookbook with notes from the dinner attendees, or a framed menu or recipe from the meal. For more party planning ideas and tips contact a top New Jersey wedding venue near you today! The wedding planners at The Manor are happy to help create memories each bride will remember for a lifetime.