What To Wear For Your Quinceañera In 2020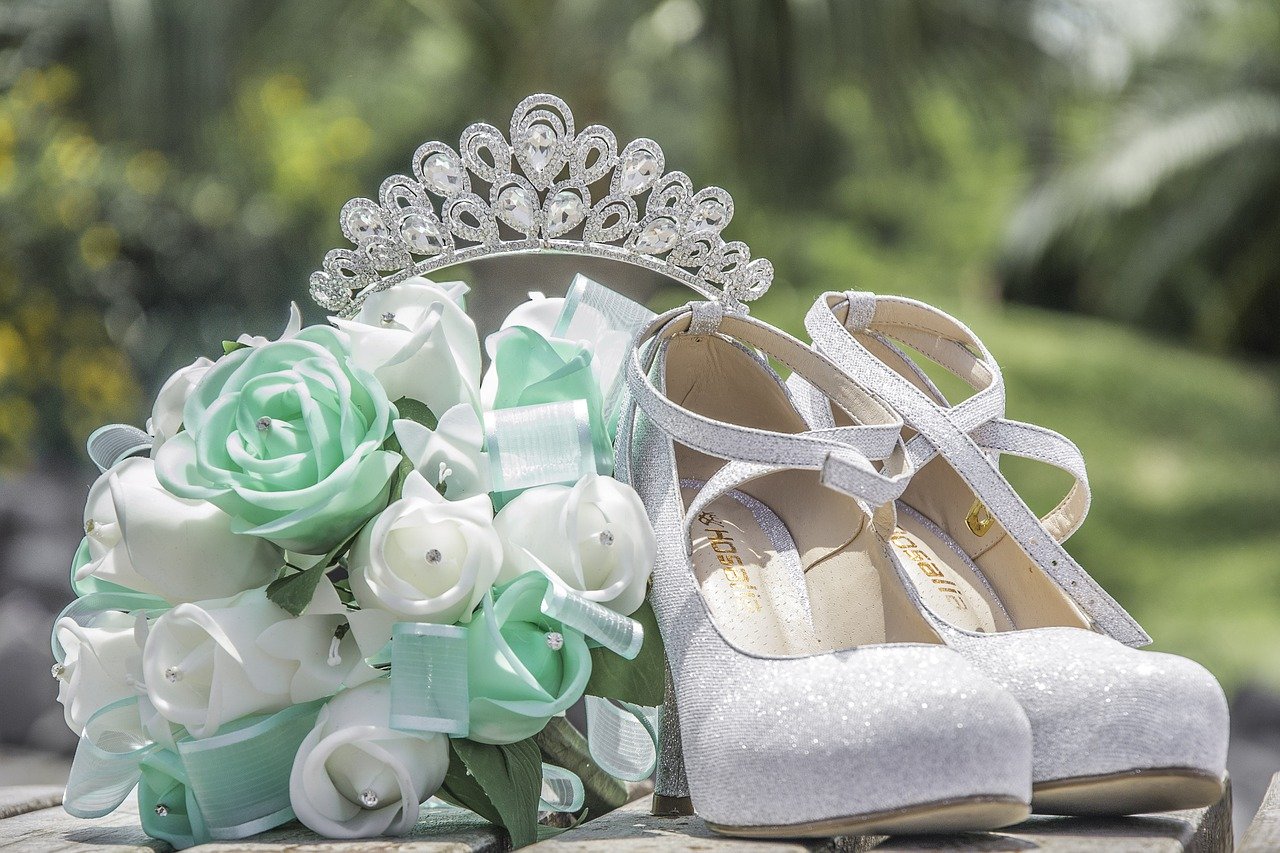 There comes a time when young girls grow up and enter womanhood. The Latino culture marks this monumental milestone with a celebration called a Quinceañera. During this extravagant party, the birthday girl gets the chance to showcase her new self while celebrating with delicious food, catchy music, friends, family, and God. When womanhood comes knocking, the teenage birthday girl will probably begin asking the big question: "What will I wear to my Quinceañera?" For those of you who don't already know, Quinceañera celebrations are over-the-top extravaganza and that calls for the dresses to make loud statements. Here are a few trending Quinceañera dresses that left our event planners speechless.

Over-The-Top, Bright & Bold Quinceañera Ballgowns
You only turn fifteen once, right? Why not go all out for your Quinceañera with a bright, bedazzled, ballgown? All your childhood fantasies of being a princess will come true while adorned in this beautiful eye-catching gown. A crystal beaded bodice with a strapless sweetheart neckline and a huge skirt is the way to go if you want that dramatic look and you can pick any color of your choice. Pair this gown with a crystal tiara and matching jewelry for the royal look that you've been dreaming about since you were a toddler. You only get one Quinceañera so might as well go all out!
Vampy Gowns For The Edgy Birthday Chica
If you want more of a darker, vampier style for your Quinceañera, then this gown was made for you. Take a look at burgundy, navy blue, and even black if you're feeling adventurous. Jewels and beads are always trendy, especially on these edgier styles for a pop of glimmer. Most Quinceañera dresses come with removable sleeves that act like gloves. If you choose to wear the sleeves, they will help to pick up on the dark, mysterious accents that you are searching for.
Want A Sublte Statement? Keep Your Quinceañera Look Short & Sweet
Not everyone wants a bold ballgown covered in glitter for their Quinceañera and that is not an issue because you're in good hands. Try picturing a short, simple dress with a drop waist and off-the-shoulder sleeves in a vibrant color of your choice like purple, or pink. Want to spice up your ensemble a little more? Look for this style but with jewels and a lace bodice or drive it down with a high neck and a pleated skirt. This type of dress is easy to customize, so there are options available for even the pickiest of birthday girls. And here's a secret hack: The best part of this style is that you can wear it on more occasions than just your Quinceañera!
Flowers For Any Occasion
Who says floral print is only for carpets and curtains? You can do so much with a crisp floral design and it will freshen up any look, even if it's just on a blouse or skirt. Quinceañeras are the celebration of a new life as an adult and flowers are a great way to start it off. This style is also a beautiful way of showing your bubbly personality to the world without having to speak. Take your neutral-colored dress with vibrant floral embroideries, add a jewel trim, and you are set for your big Quinceañera celebration.
It's Your Quinceañera! Wear What Makes You Feel Beautiful!
A Quinceañera is about entering womanhood and it is worth celebrating. It is all about you on this day so make sure to put yourself first and do whatever you can to feel beautiful. Do you need help with planning this special ceremony? Contact Knowles Hospitality at (973)-731-2360 and our expert event planners and knowledgeable staff will create a Quinceañera that your teenage girl will cherish for years to come.