Creative Ways to Propose in 2021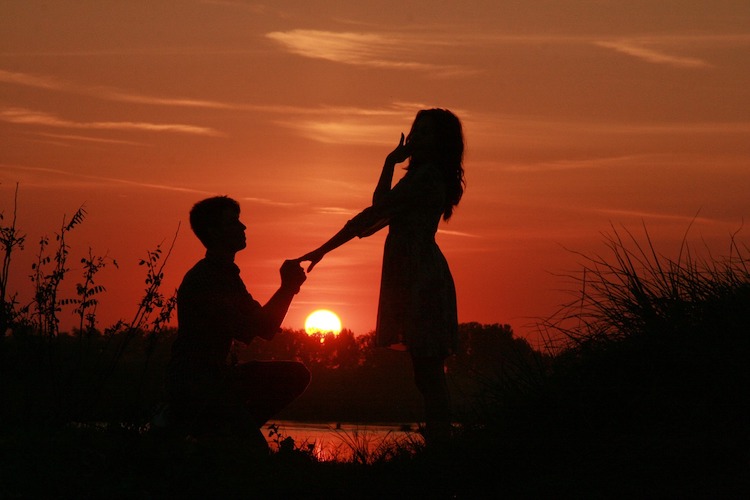 Engagements have always been memorable experiences, but the ongoing pandemic has definitely impacted the grandeur a proposal might have. While you might not be able to propose in a large restaurant full of people, there is still a multitude of ways to pop the big question in a meaningful and unforgettable way.
Not all proposals have to be a grand performance; with the right personalization, your proposal can still be impactful and memorable. Here are some tips that'll delight your fiancé and have her screaming, "Yes!"
Locate a Special Place
When it comes to choosing a place to propose, find a spot that means a lot to you and your relationship. This could mean going on a hike, to the beach or park for a picnic, or even into your backyard.
If your location is not outside, but instead is a place like a restaurant or a movie theater, that is still possible, too! A lot of venues are offering opportunities to rent spaces for the night. In renting an untraditional venue, like a secluded rooftop or dance studio, you'll be able to have an intimate setting for your proposal, and even permit for, if comfortability and venue requirements allow, the ability to invite along some of your closest friends and family.
Recreate a Cherished Memory
If you're not able to physically go to the location you and your partner deem special, you can instead recreate the space in your own home.
For example, you can recreate your first date at your favorite restaurant. In your dining room, you could bring out dishes that resemble that of the restaurant, put on some similar music, and order take-out from the restaurant to plate yourself.
This could also be applied to locations you've logged in your bucket list. If there is a special city that holds meaning to your relationship, you can decorate your space and transform it into a picturesque cityscape with lighting, music, and pictures.
By putting the work into making your home feel like a special location, your wedding proposal will have that much more meaning.
Creating a Personal Touch to Your Proposal
If you want to propose in a more personal way, or are unable to transform your home, consider making a homemade gift to present to your partner.
First, you can compile a photo album with handwritten notes detailing your favorite memories, or even your relationship as a whole. You can include snapshots from your favorite outings or vacations, press flowers into the album, or even include small inside jokes between the two of you. Similarly, you can edit together a small video and picture montage to share with your partner. Finally, you can feature a brief handcrafted message for an extra special touch and lead-in for your proposal.
You can also integrate music into your proposal. Whether that means writing an original song for your partner, putting together a playlist, or recruiting a musically gifted friend, music is an adorable way to express your undying love.
If you're still running low on ideas, another creative way to propose is through a scavenger hunt. This scavenger hunt could be around the house, or even around town, and could feature a lot of personal touches. By incorporating things your partner loves into a giant search, ending with you proposing, you'll be able to create a long-lasting memory.
No matter what you decide, as long as your proposal is meaningful to you and your partner, you cannot go wrong. To help make your proposal come to life, contact Knowles Hospitality today.