Popular Ideas for Spring Wedding Proposals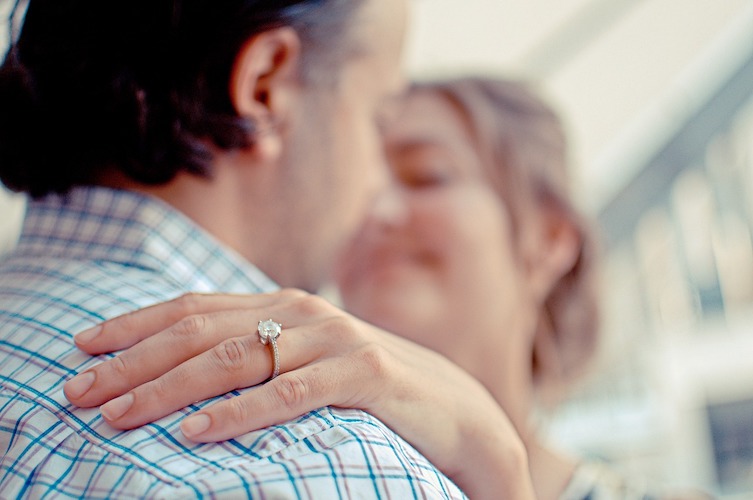 What better time than spring to propose to your significant other? Love is in the air as flowers bloom all around and the fresh smell of the grass graces your nose. Spring proposals make for a beautiful life-long memory. The blossoming nature surrounding you makes for unforgettable photo opportunities that will encapsulate your proposal for a lifetime.
Here are four ideas for a memorable spring wedding proposal that will delight your significant other.
1.      Go on a Picnic
As the spring weather and sunshine begin to set in, you can propose during an outdoor picnic! Pack a bottle of champagne, create a charcuterie board, and pack a basket of treats consistently enjoyed throughout your relationship to celebrate this new chapter of your life. If possible, ask your family and friends to set up a beautiful picnic area with pillows, blankets, or soft stools. If organizing the perfect picnic proposal seems like a headache, many companies will coordinate your luxury picnic proposal for you. In the Tri-State area, some popular luxury picnic companies include Basket of Caviar, Yours Truly Décor, and Jersey Shore Picnic Co.
2.      Take a Hike
Go outside and enjoy the gorgeous weather with your partner, specifically on a hike. We noticed this wedding proposal gained popularity in part to Schitt's Creek. If you and your partner enjoy getting active, exploring nature, and challenging yourselves, a "hike proposal" would be the perfect way to embark on the journey of engagement. Hikes largely depend on groups for safety and guidance, mirroring relationships ready for engagement. At the end of a successful hike, you can confess your love to your partner, surrounded by picturesque views. Whether you take your own proposal pictures, invite family and friends along with you, or hire a professional photographer to meet you at the top of the mountain, your hike proposal pictures will surely look stunning.
3.      Visit a Winery
Are you and your betrothed wine enthusiasts? If so, what better way to ring in an engagement than at a private wine tasting? A "winery proposal" can be an intimate or group occasion. If a group celebration of your engagement is in the cards, take a tour of the winery with your significant other, propose in a scenic spot, and enjoy celebrating your engagement with friends or family during the wine tasting. If you want your proposal to remain a memory between just you and your partner, skip a celebratory tasting. Choose to have an intimate wine tasting and dinner to welcome your engagement. There are several vineyards in the Tri-State area and beyond that makes an amazing spot to propose to your unyielding love forever.
4.      Make Reservations at a Luxurious Seasonal Restaurant
Food is the surefire way to anyone's heart. A proposal before or after a great meal is a proposal anyone can appreciate. But don't go for the average dinner; find a scenic upscale restaurant in the countryside of New Jersey, a 5-star restaurant at the top of a skyscraper in New York City, or even in the town of the place you first met your partner. Proposing doesn't have to just mean at a fancy dinner either. If your partner loves brunch food, find a luxurious "Sunday Brunch" with a view and confess your love before sharing eggs and bacon. Finding a restaurant with a seasonal meal can not only please your taste buds but also help your senses associate spring with such a pivotal moment in your lives together.
When making your reservation, request a private room, a table with a view, or ensure you can propose in a private area before or after your meal. Avoid proposing in the middle of appetizers or the main course to avoid distracting from your conversation or any "just engaged!" pictures with food lodged in your teeth. Finally, don't forget to invite friends and family to eat this celebratory meal with you or to join you and your fiancé for celebratory drinks after dinner.
Say, "I Do" with Knowles Hospitality
Wherever you choose to propose to your special someone this spring, rest assured that Knowles Hospitality will plan an unforgettable wedding ceremony and reception. With over 60 years of experience, our wedding experts will ensure every aspect of your wedding exceeds your expectations. Whether you choose a wedding in a French Chateau or a vast manor house surrounded by breathtaking gardens, your wedding will be a luxurious day for years to come.
Dial (973) 731- 2360 to inquire about having the wedding of your dreams with Knowles Hospitality.