Creative Wedding Rehearsal Dinner Ideas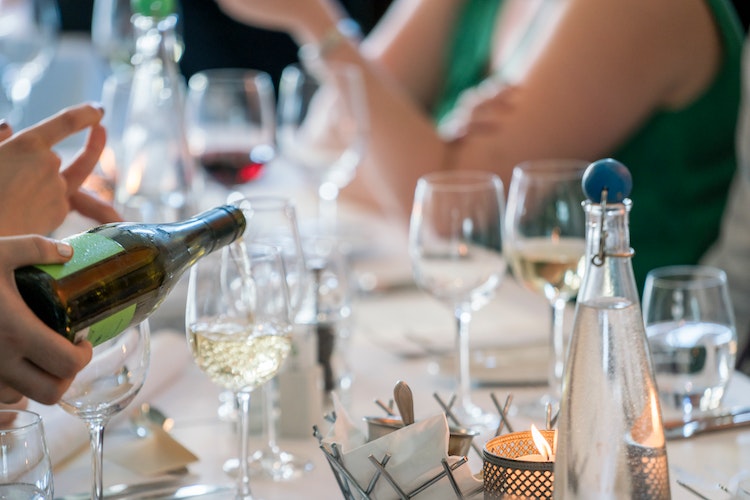 Weddings are a momentous event that relies on ample preparation. The long-term planning and intricate wedding details eat away at the engaged couple's free time for months. Taking place a few days before the celebration, the wedding rehearsal dinner is a run-through of the ceremony, letting guests know what to expect on the big day.
Making sure this day is stress-free and fun for the couple is critical. Here are some creative ideas on how to make this dinner special for everyone involved.
Fuel Up with Food Trucks
As you already guessed, a rehearsal dinner revolves around food. But rather than limit your guests to a 'traditional' meal, excite them with a visit to a food truck. Food trucks have all diverse types of cuisine ranging from burgers and fries to fancy macaroni and cheese to street tacos.
One of the most exciting aspects of food trucks is that they introduce new foods to their customers. The average price for a food truck can range from $10 – $25 per person. Guests can come up at any time to get their food and walk around and mingle with others. The trucks are also small businesses and giving them business can help boost the local economy.
Host an Intimate Game Night
Dinner is just the beginning of the night. Once everyone finishes their meal, it's time to break out the board games! Game night is a terrific opportunity for bonding and getting to know each other in a different yet fun context. With so many games to choose from, it can be a tall order to find one the whole family will enjoy.
One fun game to set up is a giant Jenga set. This allows multiple people to play around a table. You can also have corn hole to have competition teams or even families. Trivia about the engaged couple can be an interesting game for each family to get to know the other. The games allow your wedding guests to cut loose and have some fun.
Themed Dinner Everyone Will Love
You've heard of Taco Tuesday & Meatless Monday. But we're only getting started! Take your wedding rehearsal to the next level with a themed dinner. You could have a party where all your guests dress up as their favorite epic movie heroes or book characters. Alternatively, you could serve dishes from specific countries like Italy, Japan, India, or Thailand. Framing your dinner theme this way allows couples to embrace and celebrate their cultural heritage.
Indulge in a Boozy Dinner
Get ready to open your liquor cabinet! A lively way to incorporate something different involves hosting the rehearsal dinner at a local Winery or Brewery. These locations already have the capability to host weddings, but they can also accommodate smaller events. You could also combine this event with a food truck we mentioned earlier.
Bottomless Brunch
Who said rehearsal dinners need to serve dinner cuisine? We certainly didn't! Having the event be during the day and brunch allows for different food to be served and not a late night before the wedding the next day. Brunch also allows you to combine the best of both worlds, from breakfast and lunch, into one awesome meal. You could even serve mimosas! Trust us—your guests will need to recharge after dancing the night away.
Wedding Rehearsal Dinners: More Than Just a Dinner
Wedding rehearsal dinners can be unique and fun for the whole wedding party. Making sure your whole wedding experience is special and fits exactly what you want is the most important piece. Family, friends, and love will make your wedding extra special. Contact Knowles at (973) 731-2600 and start planning your extravagant wedding today!