Fall Wedding Guest Favor Ideas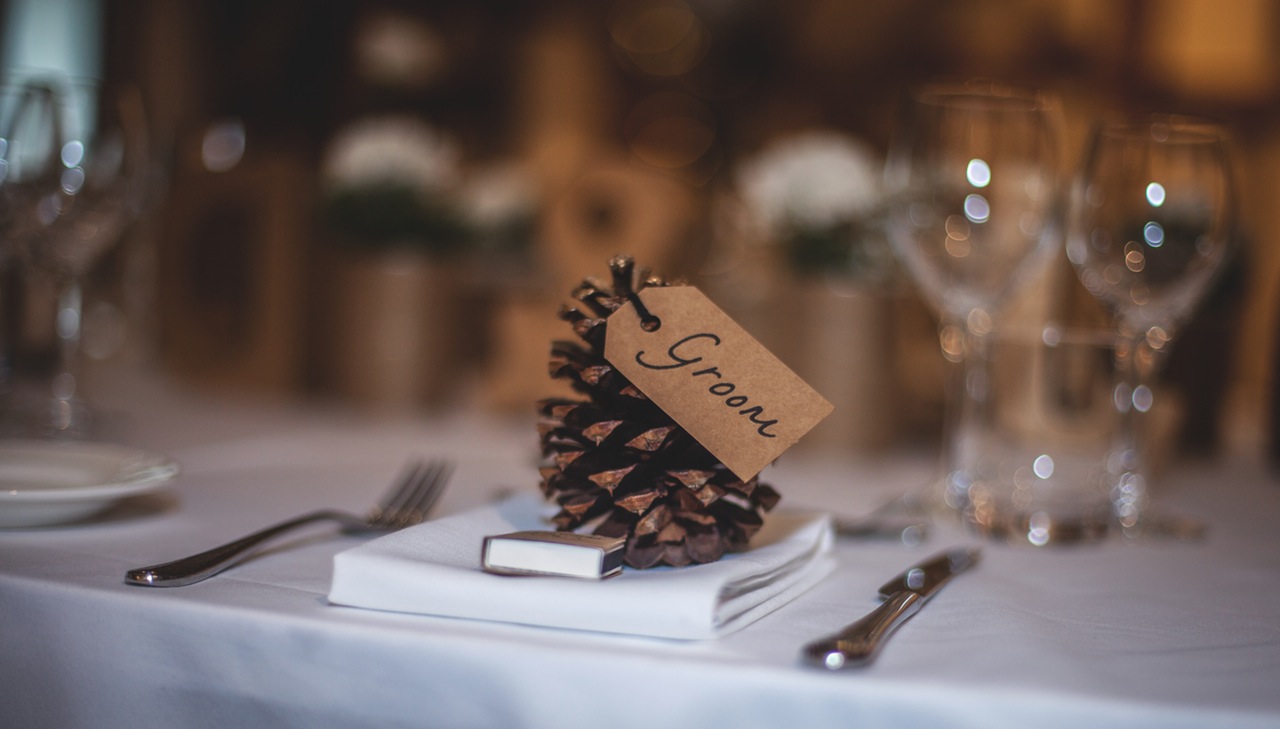 Wedding favors are small, charming, take-home gifts, which couples offer at the end of their wedding. This token of gratitude is given heartfelt consideration and, with a plethora of ideas from websites such as Etsy and Pinterest, its no wonder the selection can become overwhelming. Rest assured, we at The Manor have narrowed down the best of the best fall wedding guest favors for our loyal readers. The ideas below are sophisticated, creative and inexpensive ways to say, "Thank You" to all your guests.

Homemade Take-Home Treats
Prepare something from the heart with a homemade edible treat. Homemade goods are inexpensive wedding favors that guests can enjoy throughout the entire fall season.
Bake up a sweet seasonal favorite such as pumpkin cake topped with vanilla or maple frosting in a decorative mason jar. Another way to incorporate mason jars is by canning your very own jams. Celebrate the fall season with caramelized pear jam with vanilla beans, apple pie jam or even spiced pumpkin butter.
Interested in staying local? Tasty local honey is another amazing homemade gift that guests can enjoy with tea as the seasons change. For an added touch you can also decorate with little wooden honey dippers and bee charms. Every jar can be personalized with a custom-made label or photo.
Nature Favors
Are you having a rustic themed wedding? Or are you considering an outdoor venue? You can compliment your wedding with natural elements. There are so many beautiful flowers in season you can use to create table settings and double as favors such as Asiatic Lilies, Celosias, Dahlias, Orange Gerberas and Roses. Try decorating or wrapping vases  with burlap and ribbon for an added fall touch. Consider a petite pine tree, it's notable scent will make a wonderful addition to anyone's yard. A pinecone fire starter favor with a cute tag that reads burning love, is a fun way to use for a crisp fall night.
Happily Ever After Happy Hour
Fall is time for craft beer, cinnamon apple liquor and spiced wines. Delight your guests with a small bottle of wine, craft beer or liquor as a wedding favor, it is both delicious to drink and will give guests a reason to make a toast that will also make them feel toasty inside. Whether you are looking for a wine that guests can pair with dinner or gift a signature cocktail bottle, there are many options to customize your special wedding day. You can also gift a monogrammed flask or wrap bottles with a photo of the happy couple.
Decorative Mementos
Beautiful and decorative place cards that double as favors are fantastic ways to dress up table setting at a reception table. Choose a motif such as fall scented candles, pinecones, beeswax votives, a decorative pumpkin with your guests name and table number on it, apple figurines, ornate picture frames and more. Use calligraphy to make each guest's name stand out and they will happily display it with their fall décor in their home.
Delectable Candy Kits
Tis the season for candy corn and caramels. Try filling an adorable mug full of goodies for your guests. A candied apple take home will surely be a hit. How about hot apple cider mix, hot chocolate mix or S'mores kit? These goodie bags and mugs are perfect for grabbing and leaving without getting any caramel or chocolate on your guests' clothing and will be a jovial treat.
A Charitable Donation
Your wedding is a great opportunity to help a great cause by donating a portion of your budget to a meaningful charity. Be sure to announce your good will effort to your guests with a table card, banner or easel sign recognizing their love and support, and that you have made a donation in each guest's name to share that love to a special charity.
Wedding guest favors are a simple and endearing way to give guests a little something to look forward to after your special day. With a little creative thought and heartfelt effort, you can make some of these ideas we have shared, fit your wedding theme. For all your wedding needs, our wedding planners at The Manor do their best to make your exciting day magically come together.