Autumn Wedding Floral Arrangements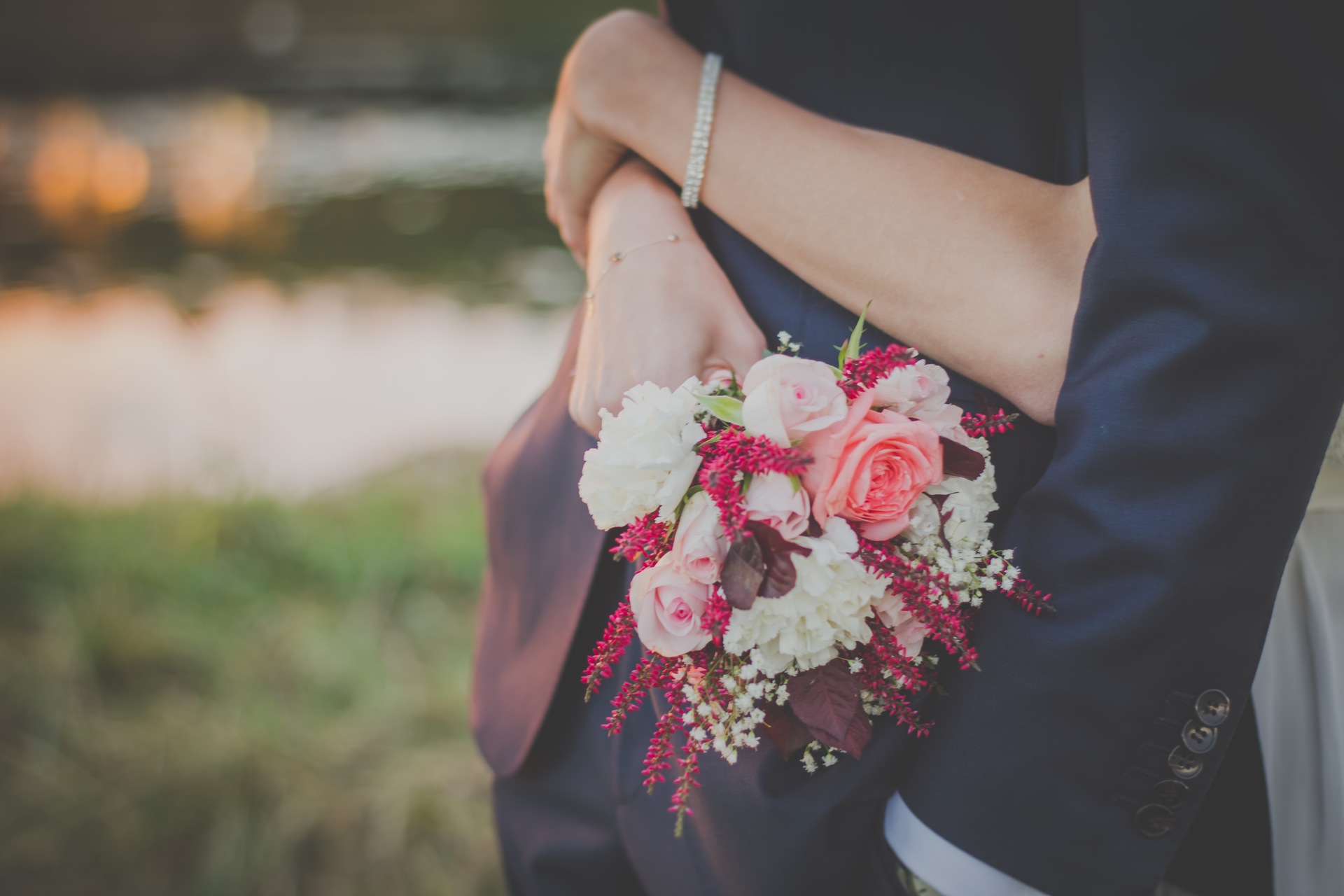 That crisp autumn air is in full swing; pumpkins line walkways and doorsteps, and leaves are changing color on the trees. Have you been dreaming of an autumn wedding? Autumn is quite magical for couples who choose to get married in this season, and like any other season, Autumn has its own unique customs, flowers and colors. Autumn is not too hot like summer, and not yet cold enough to be winter, which makes for a perfect outdoor venue if you so choose. Get cozy and snuggle up with some hot apple cider as The Manor has complied all the goodness of fall flowers from structured bouquets, whimsical centerpieces and deep hues in décor, and will teach you how to incorporate it into your Autumn Wedding Floral Arrangements.

Show Off Flowers That Are Blooming
The key with Autumn wedding arrangements is to know how to marry classic and wild into the floral design and incorporate all different textures. For the months of September, October, and November you can find a whole gamut of delicate flowers such as:
Clematis
Dahlias
Foxgloves
Garden roses
Japanese anemones
Japanese maple
Queen Anne's lace
Amaranth
Amaryllis
Berzelia buds
Persimmons
Orchids
Peonies
Ranunculus
Scabiosas
Keep in mind you feature longer vines with your tablescapes to elegantly trail along arrangements and centerpieces.
Use An Autumn Inspired Floral Color Palette
A stark color contrast between a dark background and colorful flowers make for an eye-popping arrangement. Selecting a black or brown backdrop or table linens will really bring out the colors of flowers.  To combine texture, flower choice and color here are some popular trending flowers: chocolate cosmos, black dahlias, crimson amaryllis, black calla lilies, white berzelia buds, peach and plum pansies. Overall a autumn color palette should reflect the seasons which includes deep wines, golds, ambers, earthy greens, rich browns, shades of orange, and jewel tones.
Mingle Local Produce into Floral Arrangements
Floral arrangements that feature fresh fruit or produce can really make for a warm yet stunning display when woven into your decor. There are many rich autumn hues in fruits like oranges, squash, gourds, purple artichokes, apples, pomegranates, snowberries, inky privet berries and cranberries. These types of produce can add a whimsical element to any floral arrangement; centerpiece, archway, tablescape or bridal bouquet – and are rather inexpensive.
Incorporate Natural Elements
For a more rustic type of wedding use wood as a tablescape, placemat, or candle holder, as a great way to add a natural element into your wedding design. Branches can be most cost-effective and you can use them to anchor an arrangement and decorate with candles, hanging ornaments and crystals.  A piece of driftwood or birch log can be used as a centerpiece; or decorate with crab apple branches and sprinkle leaves, acorns, and walnuts across tablescapes. Craft a wreath using twigs and small branches that curve or are oddly shaped.
Get Creative with Containers
What holds the flower arrangement, the vessel, can very much impact the look you want to achieve in your autumn wedding floral design. If your wedding theme is centered around a rustic feel, then work mason jars, vases placed in wooden boxes, and items such as watering cans into your decor. If you are planning to have a more modern themed wedding, choose a sleek looking base for a floral arrangement such as glass vases, and silver, gold, and copper tins or a combination. Mix and stagger vases with various heights and widths grouped in odd numbers, or structure vases in line or sets; it is all a matter of preference.