Guide to Wedding Favors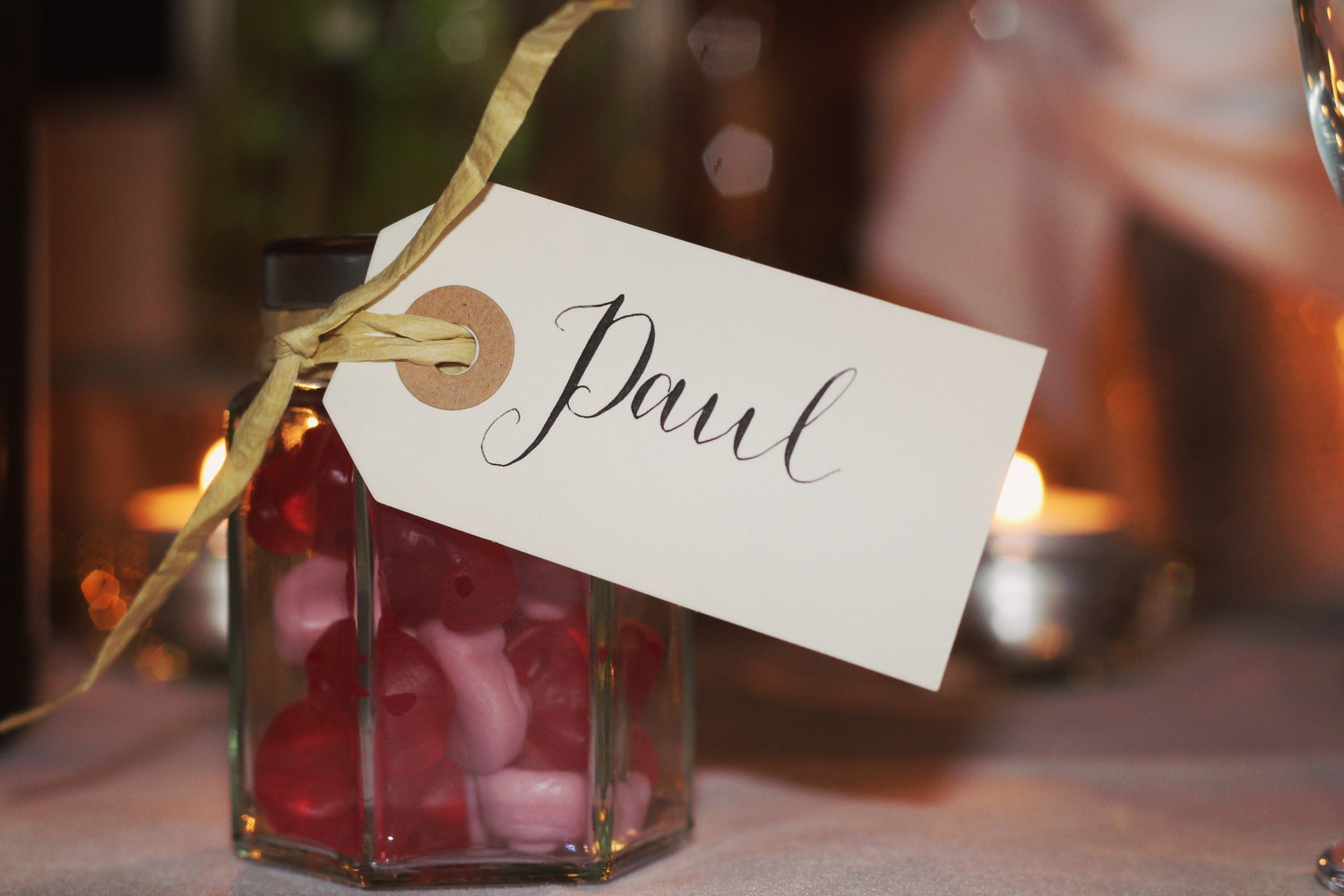 Wedding favors create a lasting impression for your wedding guests. After enjoying the ceremony, menu, dancing, and toasts, wedding favors serve as the final opportunity to thank your guests for sharing your special day with you. A memorable wedding is made from many small details, and what you choose as a wedding favor can be a smile-inducing last touch to the perfect wedding. The wedding planners at the Manor have your guide to wedding favors. These trendy ideas will leave your guests impressed by your creativity, generosity, and class.

Edible Wedding Favors
After the dessert hour and last song, why not give your guests something delicious to remember you by? Edible favors are a growing trend to gives guests something to snack on for the way home or before even leaving your reception. Here are some of the most popular edible wedding favors:
Frosted brownies
Frosted heart-shaped cookies
Pastel sugar-covered Jordan almonds
Gourmet flavored wedding cupcakes
Personalized candies, such as M&Ms sporting the initials or names of the bride and groom
Wedding color-matched jelly beans
Variety pack of fudge squares
Couples should consider packaging each edible treat in its own ribbon-tied box or cellophane baggie, and affix a thank-you message label right to the package. Doing so expresses gratitude to all your guests who came to share your special day. Just remember to list the ingredients on the bag, for the benefit of your vegan, glutton-free, or allergic to nuts friends!
Themed Wedding Favors
It is a common trend for wedding favors to go along with the theme of the ceremony or the couple's love story. For example, lemon drop candies for a yellow-infused wedding, or personalized poker chips reminiscing of a Vegas proposal. For beach weddings, consider incorporating a nautical theme into your favors. Personalized luggage tags are a great option for couples that love traveling, or are having a destination wedding.
You may also want to highlight a central part of your relationship. Perhaps you and your loved on have a passion for cooking, miniature cookbooks or signature spices would be a great favor. In like manner, for wine lovers, take home wine glasses with the monogrammed wedding date, or wine charms are also ideal. Music lovers can show their gratitude with monogrammed guitar picks. If you are a couple that adores a specific movie or book series, incorporate that love into your favors, such as giving away wands from Harry Potter. The most memorable favors are those with a story behind them.
Wedding Favors On A Budget
All wedding guests look for a little token of appreciation to take home from your wedding celebration. There are many favors that can be budget friendly. Wine bottle stoppers, display a function and can be simple and elegant. Photo coasters, in frosted glass, allow the guests to slip in photos or a printout of their monogram for their own entertaining use. Also, giving tiny potted plants, like roses, orchids or succulents is a highly popular trend. Rather than focusing on a favor that's costly, couples should focus on how they can present a less expensive goodie. How you package your favor is important when on a budget. For example, adding a beautiful bow can make any favor look like a million bucks.
Giving Out Wedding Favors
Whether you are giving out a favor that reflects your unique love story or a functional favor guests can use for decades to come, once you, the happy couple, selects your perfect wedding favor, you can decide how to best incorporate it into the wedding. Though favors are often thought of as parting gifts, favors can be given out at any time. Some couples choose to have the favors on each table as part of the décor. If a favor deserves the spotlight, you may want to designate a special table at the reception to highlight them. Some couples choose to personally hand their gifts out, others setup a table near the exit. No matter what you choose, the wedding planners at The Manor can best ensure your wedding favors will be a memorable token of your special day.