Planning a Harry Potter Themed Wedding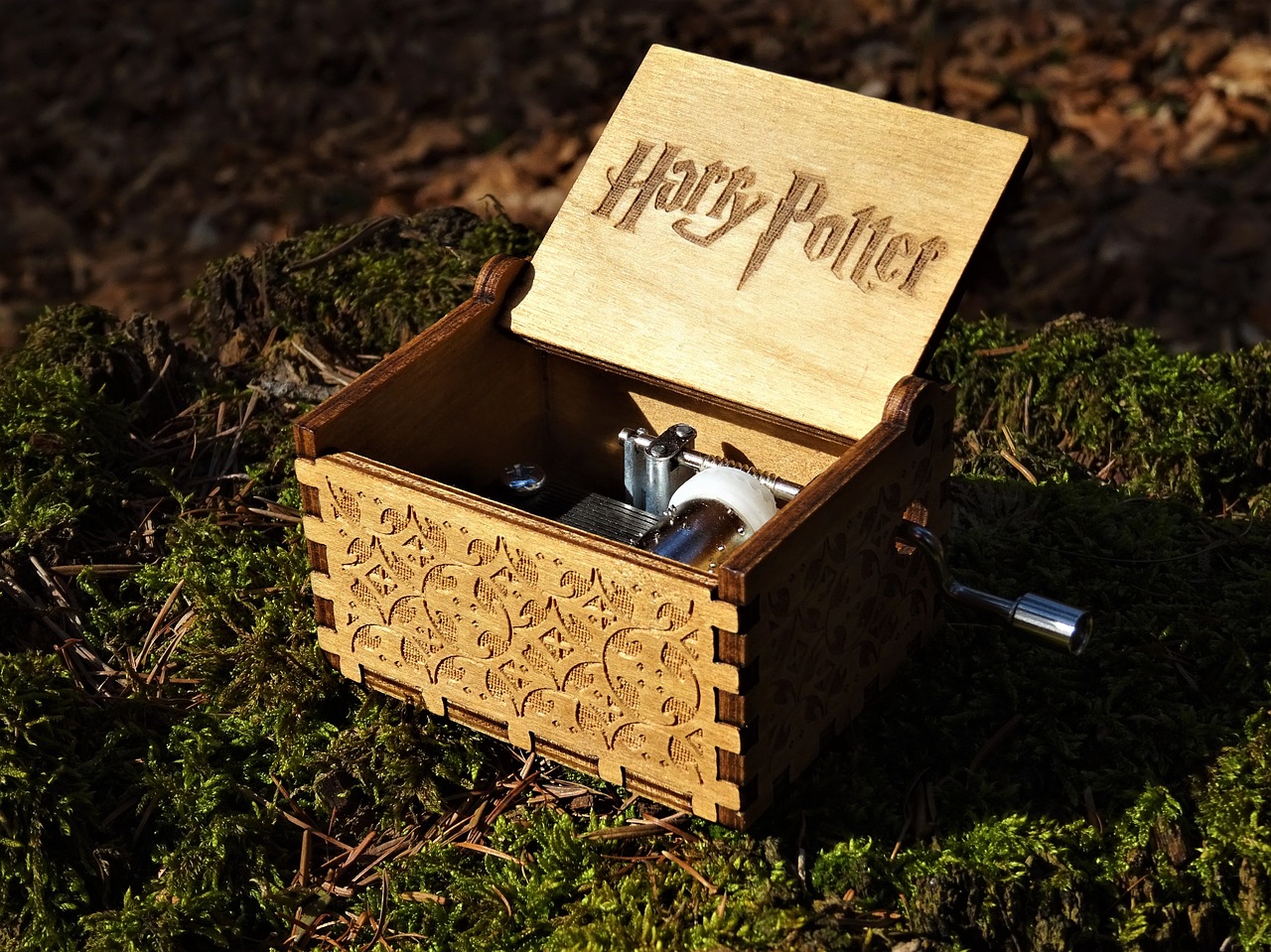 Memorable and heartfelt weddings tend to lean towards a theme, something both members of the couple are highly invested in. Wedding themes are nothing new, couples commonly revolve their weddings around a time period like the eighties, or a location like the beach or a city, but more and more people are having wedding themes based off of something else, something out-of-the –box: franchises. Now, adorkable couples are using a particular book or movie series, like Harry Potter, as their theme. People are waving their wands during ceremonies, dancing like it's the Yule Ball, and downing potion-inspired cocktails at the open bar. By incorporating these aspects of the Wizarding World into your big day, you can take a beloved franchise and turn it into something more while creating memories that will last a lifetime. If you want Potter wedding, the wedding planners at The Manor are here to integrate your ideas and make them a reality.

Mr. Potter, We are Pleased to Inform You That You Are Invited to Our Wedding
Solemnly swear you are up to no good as you invite your guests on a mystical adventure by adding elements of magic to your invitations. This is the first part of the theme guests are typically introduced too, so it is important to draw them in and show them that this is an enchanted event they don't want to miss. Use heavy parchment paper to cordially invite them to Hogwarts, and a striking green-inked script for the words, just like Harry's letter. Add tiny footprints to help your guests navigate the marauders map. Consider embellishing the heading with an inspiring quote from Albus Dumbledore about the magic of love. With these additions, your guests will feel your letters get delivered by owl rather than the local mailman.
When it is Time for The Unbreakable Wedding Vow
There are many elegant ways to feature your love of the Harry Potter series into the 'oh so important ceremony. Rings carried on a cushion look fine but are an overdone tradition. Why not have your rings be safely carried up to the altar in a golden snitch as you open a new chapter in your lives? If not that, they always make for a great proposal. Rings can also be kept in The Half Blood Prince, under the chapter "The Unbreakable Vow." Cleanly cut out a square in the pages leading up to the chapter to frame your rings in literature.
Wands can make for just as beautiful a tribute as flowers or sparklers. Place a wand on each chair for your guests to raise as they send off the newlyweds. They also make for a unique and charming party favor. The bouquet itself doesn't have to only include flowers; it can also incorporate wands. Place these hints of magic among the beautiful blossoms so the bride can cast spells as she journeys down the aisle.
Celebrate like Gryffindor Just Won The House Cup
One of the best opportunities to bring the magic of the wizarding world to your celebration is the reception. Fill the room with floating candles and flying keys to bewitch your guests, just make sure they are high enough so that no one hits their head! Take seat assignments to a new level by having the sorting hat sort your guests to their tables. Maybe let them know their house by arranging their place in a red, yellow, blue, or green color scheme. There are thousands of ways to bring the magic to the centerpiece of your table, from a wand display to the Triwizard cup, figures of magical creatures, or simply the books themselves.
At the photo booth, be sure to include props such as wands, your guests may have left or forgotten ones possibly left on the seat, as well as round glasses, broomsticks, house ties, or even Hogwarts robes so your guests look like the wizards and witches they are! Show your dark side with a "Have you seen this wizard" mug shot cutout and dark mark tattoos. Have speech bubbles saying the names of spells and your favorite quotes so it is just like you are in a scene from the novels.
Conjure Potions and Elixirs for Your Cocktail Hour
Each wedding has its share of signature cocktails, commonly using inside jokes or the surnames of the bride and groom as labels. With this theme, cleverly name your cocktails after the spellbinding potions mentioned throughout the books. Your guests can get lucky drinking Felix Felicis, fall in love after a sip of Amortencia, or feel like a new person with Polyjuice Potion. There are also the actual drinks straight from the books, like the fierce Fire Whiskey, calming Gillywater, and of course the classic Butterbeer. Your guests will thank you for the enchanting spin on the open bar, and for neglecting to add the sour potions master Snape to the guest list.
Tasty Treats
Anything off the trolley, dears? The world of Harry Potter is filled with delicious treats for all to enjoy. Set up a dessert bar and label your dishes like they should be in Honeydukes' Sweet Shop. Fill glass jars up with Bertie Bott's Every Flavor Beans (jelly beans), Candied Worms, Chocolate frogs, Licorice Wands, and all of your beloved mystical candies. Conjure up disposable bags for your guests to customize their own take-home cauldrons of fantastical sweets.
Interested in having a less traditional cake? Of course you are, this is a Potter Wedding! Have a wedding cake made out of cupcakes, or cauldron cakes in the Potter universe, to offer something new. Each cupcake can have a unique filling—you can choose between a glittery golden inside, representing the magic of your wedding, or perhaps this is the time to sort your guests into Hogwarts houses, as you can randomly have red, yellow, blue, or green icing stuffed into the center.
Capturing the Magic of Your Harry Potter Wedding
While your pictures won't necessarily move like those decorating the halls of Hogwarts, you can certainly make them look like they should be hanging there! Have photos of you and your significant other participating in a wizards duel, and be sure to go back and edit the magic into your captured moments. In your engagement photo, be holding wands as you show off the ring to family and friends. Each member of the wedding party should have a wand, or even dress robes of their own, as you light up the area with your magic.
Your imagination has the opportunity to run wild with this theme, as does the Potter-lover inside of you. With these suggestions, your wedding will be as magical as the books you grew up with and the story you love. Do you want to bring the magic into your wedding? Contact The Manor today! We have everything you need and are here to help make your mystical dreams come alive!