How To Choose Your Wedding Venue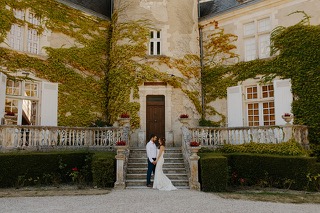 Where you choose to hold your wedding ceremony and reception helps set the tone for your big day. Whether you dream of a beach wedding, a comfortable vineyard, or an elegant ballroom, the experts at The Manor want to share important factors to consider when selecting the perfect venue to celebrate your marriage.

Base Your Choice Off Your Wedding Budget
Creating a budget can be extremely helpful to best help narrow down the process of choosing a venue location well within your price range. Also, deciding what day of the week you will have your wedding can greatly affect pricing, especially during peak wedding season. Knowing your monetary flexibility in advance will help you to factor in various fees that you may initially overlook.
The couple should take note that their venue will most likely be bare bones, so it will need decorating. Necessary wedding décor includes seat covers, flowers, aisle bumpers, and centerpieces. Calculating your total budget will help determine how much you spend on wedding décor after you rent a venue. Wedding experts recommend categorizing and allocating more funds to the things that you deem a higher priority; in other words, don't opt for superfluous detail if you don't have the funds.
Easy Transportation To and From The Venue
For couples expecting out of town guests, you may want to consider a venue located near a hotel or at least the airport. When you meet with a venue, remember to ask about their parking policy. Do they have paid or unpaid parking? Do they offer valet service? Do they provide transportation to and from the hotel?
Venue Catering Considerations
Upon visiting a venue, be sure to inquire if you will need to hire an outside caterer or if the venue has an in-house caterer? Renting the space will take up a good portion of your wedding budget; however, some venues have in-house catering in which they may charge a certain price-per-plate. Similarly, you will want to ask if the wedding cake is part of the catering package. If so, you will want to know ahead of time if there is a cake cutting fee not included within the pricing.
What About Your Guest List?
You must be certain that the venue you are contemplating booking has the capacity to comfortably hold your entire guest list. This means that when a venue's maximum capacity is 200 people, that does not necessarily mean you should squish in 200 of your guests.
Therefore, if you do not have a guest list you should draft one instead of simply providing a rough estimate.
Also be mindful of the size of the space. Do not choose a venue that is too small or too large for your guest list. A venue that is too small will make the wedding feel cramped and guests may feel claustrophobic. Also, too small of a venue translates to an uncomfortable temperature, especially during dancing. Meanwhile, too large of a venue will have your guests feeling isolated. Remember, a wedding is the one event you will want more intimate than not. Also, too large of a banquet hall or reception room means overpaying as you could spend that money somewhere else. Furthermore, if the venue is too large, your wedding may appear empty.
Organize and Compare Your Venue Options
Research remains an important aspect that can simplify your search for a wedding venue. Creating a spreadsheet of possible venues can be extremely helpful. Create columns for the name of the venue, the location, capacity, date availability, parking, and type of venue (hotel, vineyard, restaurant). Furthermore, add a column that notes whether or not they provide in-house catering and the cake. Finally, have a column for the venues rates so you can see if the particular venue is affordable. From here, you can assess your list and eliminate places that do not fit your criteria.
Choose Your Perfect Venue
Choosing the perfect venue is a vital aspect of your wedding.  A wonderful venue can ensure that you, your family, and your friends have an amazing place to celebrate your special day. Located in Northern New Jersey, The Manor is home to over 10,000 traditional weddings; why not make yours the next one? For more information about pricing and booking, contact The Manor today.