How to Keep the Romance Alive During Wedding Planning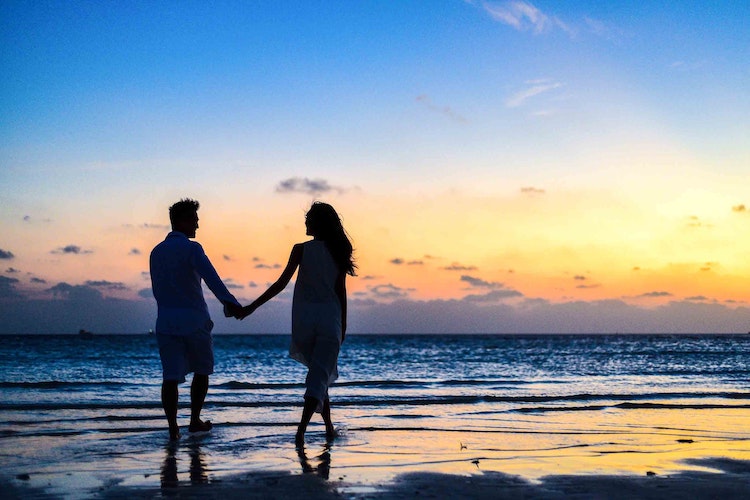 At Knowles Hospitality, we know you're eagerly looking forward to planning a beautiful wedding, thinking it will all be romantic cake tasting and visiting dreamy venues until you spend an entire day arguing over table linens and flatware. In the mundane process of scrutinizing every detail of your wedding day, it is easy to forget to prioritize other important aspects of your life—your social life, your career, your family, and most importantly the person you are planning to marry. Instead of constantly bickering over vendors, flower arrangements, and seating charts, try one of these ideas to keep the romance flourishing.
Wedding-Free Date Night
Just as new parents need to take a break from their children, engaged couples will need to take time from the all-consuming wedding planning to connect and communicate with one another. Try to break away from the planning process one day a week so that you and your hubby can have some much-needed alone time. Make a rule to avoid discussing anything about the wedding during date night. This will open new and refreshing conversations that allow you to continue to get to know one another.
Take a Spontaneous Trip
Think of this as a pre-honeymoon experiment. With so many different elements to manage during the planning process, you're probably overdue for a sweet escape with your hubby. A spontaneous trip can ignite a romantic spark and remind you why you are getting married in the first place. This gives you a new experience that will bring you closer, and a much-needed change of environment.
Don't Just Plan the Wedding, Focus on the Honeymoon
If you cannot partake in a spontaneous pre-wedding trip (but still need a change of pace from the wedding planning), try focusing on your honeymoon instead. After all, this will be a memorable first trip as a newly married couple. This means the world is your oyster and you only must answer to one another. Family and friends can no longer voice unwarranted opinions about your decisions, and you only need to focus on one another's needs and desires. Planning with your partner will surely get you excited to celebrate all the upcoming wedding events.
Designate a Time for Wedding Planning
If the constant conversation about guest lists and vendors tires you out, try making a schedule of when you are going to concentrate on planning the wedding. This way, there is no unnecessary stressing and more time to focus on your relationship, everyday life, and other important events. The key here is to stick to the schedule.
Try Something New Together
Couples who (fill in the blank) together, stay together. Maybe try rock climbing, cooking, yoga, board games, tennis, or whatever floats your boat. Trying something new allows you to get to know your partner better while taking your mind off the wedding. Physical activities like kickboxing classes, surfing, biking, roller-skating, or nightly romantic strolls in the park can release all that pent-up energy. Participating in a couple's activity can help you grow and build trust with one another. Who knows, maybe you will find a fun hobby to continue as you live your married life together.
Focus on Your Relationship
Above all else, your relationship is what matters. Don't sweat the small stuff, and make sure you prioritize one another during this chaotic and exciting time. Planning your wedding is an opportunity to figure out how to work together and productively solve complex problems. If you need help planning your wedding, our expert wedding planners at Knowles Hospitality will make your dream wedding happen so you can focus on your happily ever after.