Is Spring a Good Time to Get Married in New Jersey?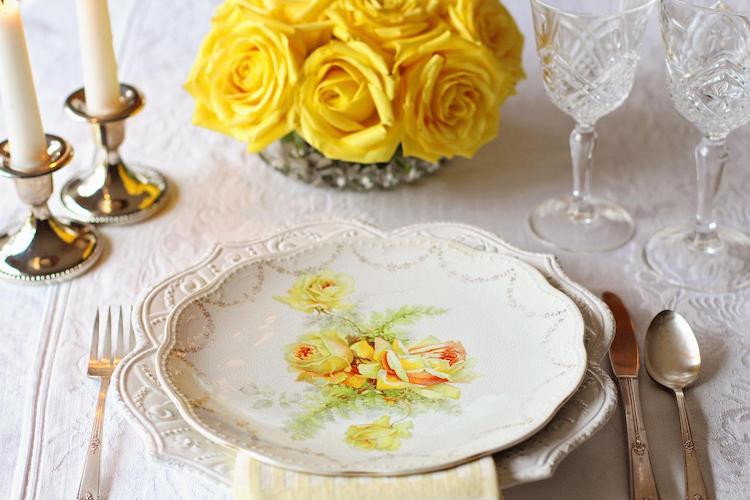 When planning your dream wedding, determining the appropriate season for your special day remains a critical preliminary step. Temperature, guest availability, and outdoor backdrop all factor into why springtime remains a popular choice for newly engaged couples.
According to The Knot, summer through early fall is the peak wedding season, which can limit your options and flexibility. Therefore, the spring season makes a wonderful choice for your wedding date for a few different reasons. Let's explore why you should consider a spring wedding in New Jersey.
1.     Less Competition for Wedding Dates
Since many couples crave a summer or autumn wedding, many NJ-based venues tend to book these dates very quickly, leaving them with limited availability. If you're looking for a wedding date on a relatively fast timeline or want greater date flexibility, spring might be the best approach. Spring and winter weddings typically cost less than wedding dates during the summer or fall. Since fewer couples opt for a wedding during the spring season, guests are more likely to attend and less likely to cancel.
2.     Your Wedding Won't "Blend In"
Once you reach your late 20s, it may feel like you're attending a wedding every weekend in the summer and fall. While wedding season is a fun time to socialize with friends and family, the sheer number of weddings you attend can seem overwhelming at times. Depending on the size of your social circles and location radius, it may even be harder to remember individual weddings as your calendar fills up or friends begin to use the same venues.
At Knowles Hospitality, our wedding experts know how to transform a wedding into a once-in-a-lifetime experience for you and your guests. Our venues' unique characteristics and histories innately lend themselves to a special wedding experience. With the old-school family values of our expert wedding team and the modern amenities of our locations, your spring wedding will become ingrained in your guests' memories for years to come.
3.     Beat the Summer Heat and Humidity
While many enjoy the summer sunshine, a scorching 95-degree day isn't a far-fetched possibility for your wedding day. With New Jersey sunshine often comes high humidity levels, which can result in hair and makeup mishaps, as well as perspiring guests. During outdoor daytime ceremonies, the comfort of older guests can sometimes deteriorate. While there are easy fixes to fight the heat, why worry at all?
A sunny spring day with a warm breeze in the air creates a picturesque environment for your wedding day. Even on a cooler spring afternoon, the weather remains comfortable and easily compatible, allowing you to get by with a suit jacket or shawl.
4.     Use Spring as Your Wedding Theme's Muse
Spring is most notable for bringing about the intense feeling of rebirth and the renewal of nature after wintertime. With flowers all around and the sweet smell of summer around the corner, there is much to celebrate during the springtime. The uplifting spirit of spring will only add to your wedding day.
Spring weddings often entail pastels, florals, watercolor, and lace. Through flower walls, floating candles, pastel-colored drinks, vibrant bouquets, lively succulents, and spring-inspired bridesmaid dresses, springtime will naturally feed into the beauty of your wedding day. Boho and Rustic wedding themes are perfect for spring as well as these styles focus on emphasizing the inherent beauty of nature. Skim through our blogs on Stylish Rustic Wedding Inspiration and The Ultimate Bohemian Wedding Guide for specific ways to incorporate the season's undeniable beauty and atmosphere into your special day.
5.     Spring Menus are DELICIOUS!
While every season has its notable scrumptious plates, spring menus famously boast refreshing plates filled with fresh fruits and vegetables. With a team of experienced chefs, your spring menu will flawlessly reflect that fresh spring feeling! Flavorful fish tacos, mesclun salads with honey-poached pears, and assorted sorbets will invigorate taste buds to complement a spectacular wedding night. Refreshing Frozen Strawberry Margaritas, Green Tea Martinis, Red Berry Lemonades, and Melon Margaritas are amazing additions to any fresh spring dinner menu as well.
Important Spring Holiday Dates to Avoid
Patrick's Day
Ramadan
Easter Weekend
Passover
Mother's Day
Memorial Day (Weekend)
Father's Day
Let Knowles Hospitality Host Your Spring Wedding
Residing in a state that allows the unique experience of spring is a true luxury. Why not host your wedding amidst the beauty of the springtime? With guidance and input from our team of experienced wedding planners, Knowles Hospitality will incorporate the beauty of spring into your special day.
To inquire more about hosting your spring wedding with Knowles Hospitality, dial (973) 731-2360 today. For more information regarding spring wedding inspiration and touches, visit our blog for unique spring wedding ideas from New Jersey's No.1 wedding planning team.