Kids' Table Tips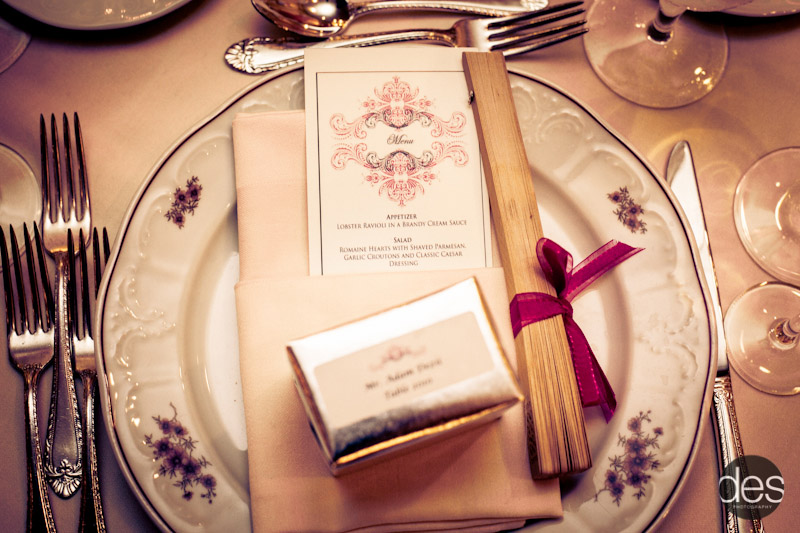 If your answer to "Should we allow guest to bring their kids to our wedding?" is Yes, you'll then have to answer the question of where to seat kids at the wedding. Making a wedding seating chart is often a challenge, so it's important to decide on your seating plan for kids at a wedding.
We have some tips to help you out:

If you'll plan a kids' table:
Seat an older child, a responsible tween, with the kids, so that he or she can model good behavior and help keep the little ones occupied and well-behaved. If a small child needs something, such as a drink, the older child may feel more comfortable asking your wedding ballroom staff to help.
Place the kids' table next to a table where the parent(s) will sit, so that the parent(s) are right nearby to keep an eye on kids or help them, if needed. When parents are in view, kids may behave better than if parents are not near them.
Provide activity packs for all children at the kids' table, personalizing these totes or packs with the kids' names. These activity packs for kids at wedding may include quiet play items like coloring books and crayons, puzzles or other games.
Have kid-friendly food platters already placed on the kids' tables, so that they can help themselves to foods right there where they're sitting, instead of having little ones racing to and from the buffet or acting out because they're hungry.
If you won't plan a kids-only table:
Seat children with their parent(s,) so that the parent(s) can help kids with their food, drinks, and behavior.
Also have kids' activity packs available for kids seated at their parent(s) table.
An advantage to seating kids with their parents is this: when kids don't know the other kids at the wedding, it could make them uncomfortable to be seated with strangers. Also, when one child at the table is more apt to act out, or be mischievous, the other kids may play along, creating a noisy, rowdy kids' table. When kids are seated with parents, that kind of interplay is lessened, so that your wedding ballroom maintains its sense of elegance and enjoyment.
Ask your wedding venue manager if you may arrange for high chairs and booster seats for kids' use. And plan your wedding guest seating chart to allow for parents bringing babies in carriers to strollers to have more room next to their tables for these items. Planning for kids' carriers and strollers prevents little ones from being bumped by passersby, and it also helps your venue staff move through the room easily and more efficiently to continue their stellar service to your wedding guests.