Stylish Rustic Wedding Inspiration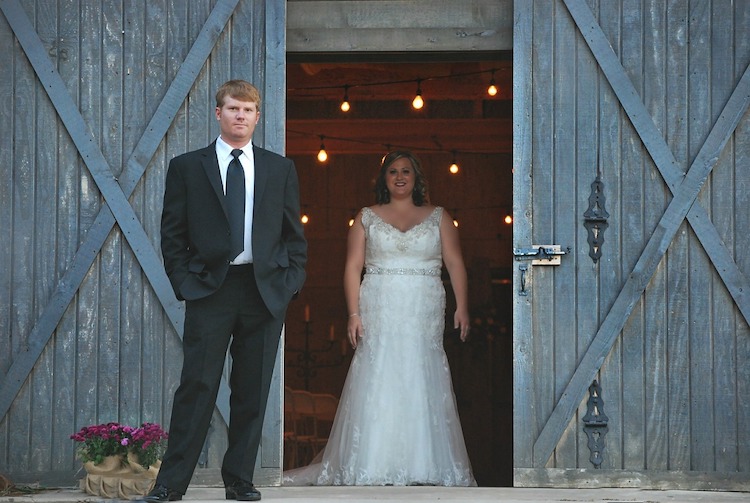 At Knowles Hospitality, we've seen many wedding trends make a dramatic resurgence, particularly with rustic wedding themes. A Rustic wedding style flawlessly embodies the beauty of simplicity. While a rustic style looks natural to the eye, the décor requires the careful curation of specific textures, color palettes, and natural elements, culminating in the ideal rustic wedding. The wedding experts at Knowles Hospitality understand how to spot the prevailing rustic pieces to make your wedding day breathtaking.Planning a quaint rustic wedding may seem intimidating, but Knowles Hospitality can tackle the task. Our wedding planning team knows where to infuse rustic attributes. Here are some of our favorite rustic touches to consider adding to your wedding day.
Quintessential Rustic Wedding Color Schemes
While rustic weddings do not have a standard color palette, most couples opt for monochromatic or neutral palettes. In other words, the color palettes seen in rustic weddings steer clear of pastels or overly bright hues.
A Monochromatic Palette
A monochromatic color scheme, using one color or different shades of that singular color, is perfect for rustic weddings. Pick your favorite color or one that reflects the season; next, sprinkle touches of that shade around your wedding venue. In a darker venue space or on a cloudy winter day, the color will breathe new life into your wedding reception.
Neutrals with a Pop of Color
If you believe one color seems overbearing, consider having a white or neutral base color with touches of another color. We're talking about white in all tones: cream, beige, browns, grays, and black. Look to incorporate rustic colors in your candles, drapery, flowers, bridesmaid dresses, and table décor. Common choices are white with pops of baby blue and a light tan paired with burnt orange, but the possibilities are endless.
Remarkable Rustic Décor
While it may seem minuscule, fabrics play a large part in achieving that classic rustic look. The term rustic hints at an organic and natural feel. Creating a rustic style requires utilizing naturally occurring elements innovatively. Wood, flowers, and foliage are common ways to incorporate nature into rustic weddings.
Wooden Touches
Introducing wood into your wedding ceremony and venue adds contrast to the room, ensuring colored or neutral drapery doesn't just blend into the room. Wood quickly became a staple of modern style while allowing rustic weddings to embrace modern components. Wooden features add aesthetics and facets of nature to your wedding, even if your venue is indoors. Furthermore, refurbished dark-brown wooden backdrops for photos or behind a gift table can subtly add some rustic flair. Wooden centerpieces, such as tree cookie-based floral centerpieces, will contrast against neutral-colored tablecloths. Even seemingly small touches of wood, such as wooden seating arrangement signs, can take your wedding from a modern style to a blended modern-rustic style.
Exquisite Rustic Flower Arrangements
Flowers are essential to add color to rustic wedding décor. Large overflowing flower bouquets are often in the hands of the bride and bridesmaids. Whether it's a monochrome combination of many different flower types or a colorful explosion of flowers, focus on making a statement in your bouquets. Amaranthus bunches, garden roses, thistle, seeded eucalypti, waxflowers, and dahlias are a few fanciful additions to rustic wedding bouquets. When choosing flower bouquets, you will want a range of textures, shapes, and lengths to fully encapsulate the rustic essence.
While men's boutonnieres typically have plain designs, you can add some extra rustic flair to the groom and groomsmen's boutonnieres by using unique flowers that align with your wedding's color scheme. But don't stop there! Remember to decorate the altar, archways, photo walls, and dinner tables with a range of different flowers for a sumptuous touch of natural beauty.
Fanciful Foliage
While there is often a great focus on flowers in rustic weddings, don't forget to include vines, leaves, and other types of greenery. Foliage delivers an earthy pop of color amongst neutral drapery and backdrops. Green vines or string leaves also pair well with wooden décor. Depending on how you choose to arrange your dinner tables, a line of vines hanging from the ceiling can help give your venue the feeling of being outdoors. If you want to elevate your rustic decor, suspend battery-powered candles in glass casing from these vines to add extra light to your wedding venue. Suspending simple wreaths above an entryway or in front of drapery behind the altar is an out-of-the-box way to incorporate greenery.
Extravagant Signage
Modern rustic weddings often utilize signage around the wedding venue. A more recent modern trend involves creating a cursive neon LED sign to display "Mr. and Mrs. [Last Name]." To keep in line with the rustic theme, many couples choose to have a dark wooden backdrop with "The [Last Name]'s" carved from white wood in the center. Welcome signs with a rustic feel often include some element of nature as decoration to surround a cursive message.
Rustic Wedding Photography
While most 21st-century weddings have a digital photo booth, the technology seems out of place in a rustic-style wedding. If you want to stay true to your wedding theme, consider returning to basic photography with Polaroid cameras. By using vintage Polaroid cameras to take informal pictures, your wedding guest's photos will depict the rustic aspect of your event. While snapshots captured on these cameras during their respective periods were not always visually exciting, adding a rustic wooden backdrop and modern photo booth props can give the life within these photos a 21st-century touch.
The "Naked" Wedding Cake
You didn't seriously think we'd skip over the wedding cake, did you? The "naked" wedding cake has become a popular choice for rustic weddings. Unlike traditional wedding cakes, the "naked" cake opts out of adding buttercream or fondant to cover the cake stacks. By skipping the layer of icing around the cake, your guests can see and appreciate the cake's inner workings. As rustic style highlights simplistic beauty, tiny cake decorations and the sheer bareness of the cake is where the beauty of the cake lies. If you choose to add cake decorations on top, consider fondant vines, leaves, or flowers to tie your cake back to the natural elements of rustic style.
Let Knowles Hospitality Host Your Rustic Wedding
At Knowles Hospitality, our wedding experts know how to incorporate unique rustic pieces to make your wedding day look like we pulled it straight out of your dreams. With six generations of unrivaled experience, the team at Knowles Hospitality will ensure your wedding goes without a hitch. Whether you choose to host your rustic wedding amidst the luscious gardens of the Manor or on the verdant grounds of Pleasantdale Chateau's historic estate, Knowles Hospitality will check off all of the boxes for your big day.
To learn more about hosting your rustic modern wedding with Knowles Hospitality, dial (973) 731-2360 today. For unlimited wedding inspiration—such as tips and trends—visit our blog to read expert insights from New Jersey's No. 1 wedding planning team.