Sustainable Wedding Décor Ideas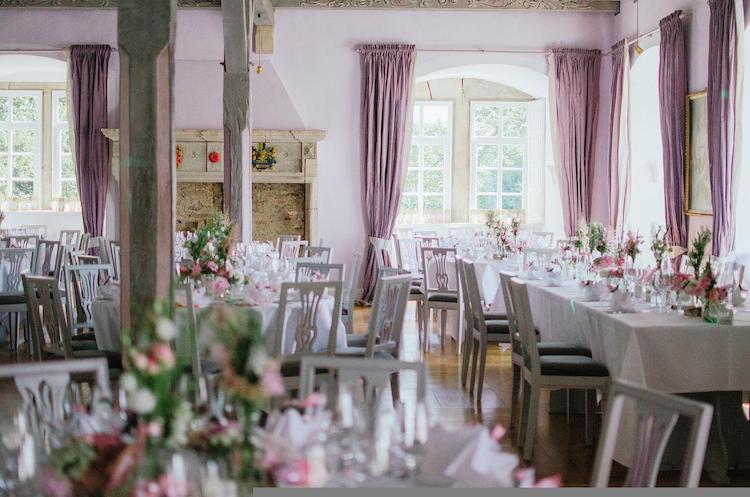 Couples are starting to become more aware of waste when it comes to wedding celebrations. From the dozens of paper cards, floral arrangements, and more, many people typically use their wedding decorations once before throwing them away. You may recognize that these are wasteful actions, but it can be hard to find reasons to repurpose small scraps of paper with menu items or names on them. However, this doesn't need to be the case. With a couple of tweaks to your wedding décor before the big day, you can be one step closer to a zero-waste wedding.
Look for Venues with Built-in Decorations
Bring your wedding to where the flowers are, not the other way around! Wineries, botanical gardens, greenhouses, and parks are all venues that offer natural decorations in the form of greenery or natural sights. However, remember to schedule your wedding day in the blooming season if you want to go down this route.
You could also search for event venues that have decorations up year-round instead of purchasing all your own decorations. In this case, you can add simple touches to the venue to make it more unique, such as themed name cards, backdrops, and more.
Go for Natural Decorations for Your Eco-Friendly Wedding
A rustic theme is perfect for a green wedding. Log slices, twigs, wood flowers, or other wood elements are all decorations you can use without worrying about piling up on the synthetic trash. With the right tablecloth, chairs, lighting, and more, you can still achieve a level of elegance suitable for a wedding.
Avoid Fresh Flowers
Minimize the freshly cut floral arrangements and opt for potted flowers such as orchids, herbs, or trees. You can then keep these flowers for yourself, give them to guests and staff, or donate them to senior centers. Dried flowers are another option you can use and are especially suitable for a more rustic-themed wedding. There are even colorful dried flowers if you want to avoid brown tones.
If you would rather go for fresh flowers, choose seasonal, locally grown flowers and research how you can compost them after the wedding. Some florists may even take them off your hands for you so they can compost the flowers themselves. You may also want to press some flowers as a keepsake or use them to decorate a wedding scrapbook.
Consider Reusable Signs
Instead of printing a name card, a menu, or paper signs for every guest, use reusable signs. You can use chalkboards or glass pieces with markers as an alternative. Although it may seem like a more costly option, you could consider having a few per table instead of one for every guest to minimize waste. You can then reuse the signs, donate them, or gift them to guests.
Use Organic Materials for Printed or Disposable Items
When you need to print, you can always use seed paper, bamboo, or other natural options. Linen or cotton cloth napkins are the most sustainable alternative to paper napkins. They can also elevate your wedding table for a more luxurious feel.
Another staple when it comes to weddings is confetti. However, synthetic confetti can take years to break down and certainly doesn't minimize waste. Consider using biodegradable confetti made from leaves, flowers, or birdseed to celebrate your special day!
Celebrate Your Sustainable Wedding with Knowles Hospitality
Although it may seem near-impossible and stressful to organize a zero-waste wedding as you consider your budget, preferred theme, and other restrictions, even small adjustments to your original decoration plans can make a big difference.
At Knowles Hospitality, we know how hard it can be to arrange the perfect, green wedding. Choosing a grand venue with historical architecture, plenty of greenery, and natural elegance can alleviate some pressure in decorating every inch of your wedding location. Whether you're struggling to stay eco-friendly with the venue, hiring professional staff, or need a professional caterer for fine dining at your wedding, Knowles Hospitality is ready to help you step up to the challenge. Contact us to start planning for your sustainable wedding today.