The Most Modern Groom Style Trends For 2020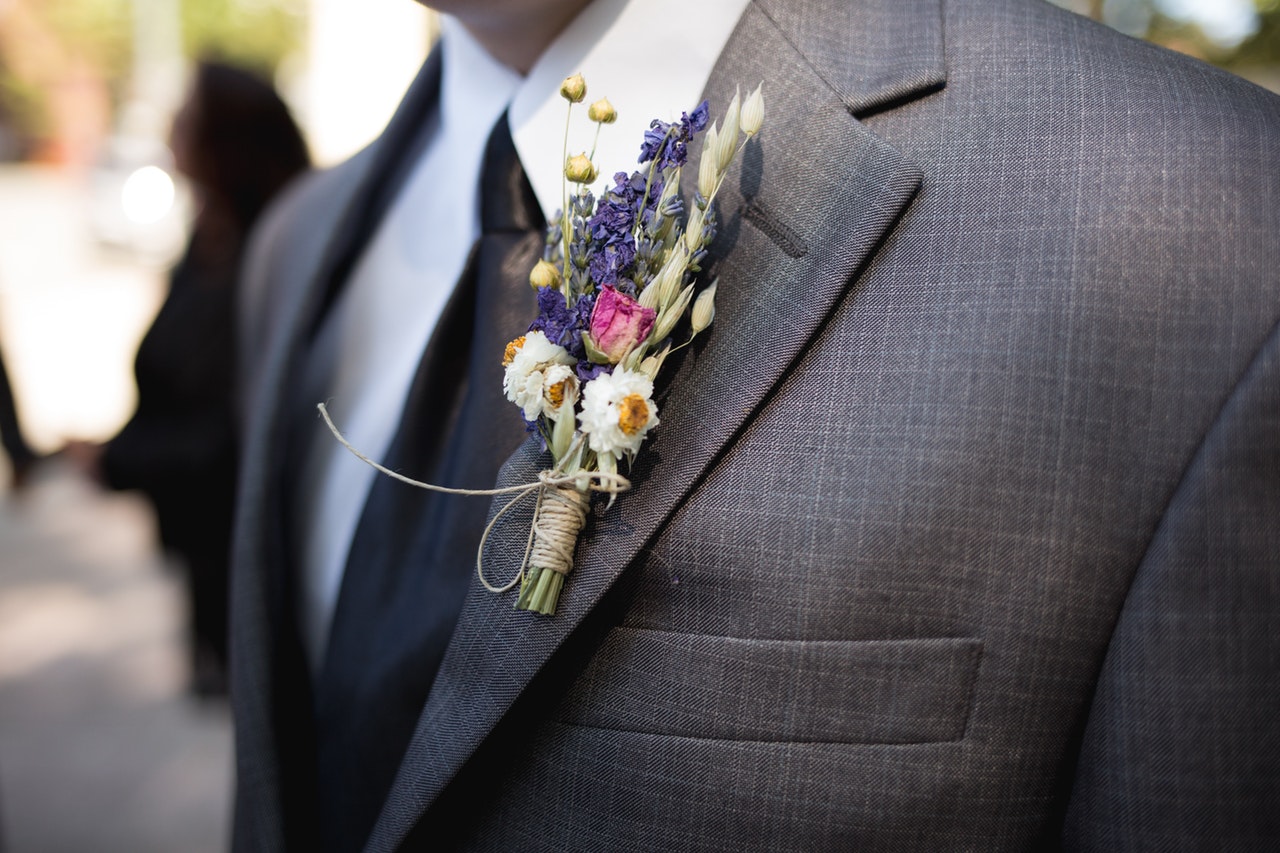 It's your wedding day and you should be feeling nothing but absolute bliss. And maybe a few jittery nerves, but that's normal. This is a day meant to be filled with pure love and that calls for the proper attire. Grooms need to look and feel just as confident as their brides. Wedding dresses these days are totally modern and unexpected and men's suits have hopped aboard the same train. It's 2020 and we're tired of boring old suits. We want crisp and modern formal wear walking down the aisle. At Knowles Hospitality, our bloggers are experts in wedding attire for men and have found the trendiest groom suits that you will fall in love with for your 2020 wedding.
Keep It Traditional With The Classically Chic Black Suit
There is absolutely no going wrong with taking the classic route in a traditional black suit. We can all agree that every man should have at least one solid black dress suit in their closet, right? Well, if you're looking to wow your crowd and your soon-to-be spouse, this fantastic look is the way to go. Grooms, if you're feeling that a plain black suit just isn't enough and you need a little more spice to it, textures are your best friend. There's nothing like a trendy black suit with velvet details or some satin lapels to really kick things into high gear. If that's still too subtle, try a black patterned suit. A black suit covered with a detailed floral or paisley pattern is a fun way to stand out without taking it too far. Stay a traditional yet modern groom with a chic black suit!
Get Loud In Fun Colors Without Overshadowing Your Fiance
The most common colored groom suit you will see is either navy blue or royal blue. Blue is a great start if you're unsure what color to go for because it's seen as more of a subdued color in comparison to brighter shades. Another great color to go for is cream or beige. These trendy suit shades will give you the opportunity to incorporate small splashes of color details on your vest, tie, and elbow patches if you want them. For the upcoming Spring and Summer season, modern blushes and baby pink tones are welcomed for grooms to wear on their special days. Whichever color you decide to go with, keep it on the lighter or neutral scale as to not outshine your fiance. Once you're in your suit, everyone will be pleased with your bold choice, even mom!
Look & Feel Enchantingly Dapper in Bold Prints
Grab everyone's attention on your wedding day with your dapper printed groom's suit. Before deciding to go with a trendy bold print, it is important to note the location of your wedding. In other words, the wedding venue should influence your suit choice. A Summer beach wedding suit will differ from a Spring church wedding suit. Some examples of more subtle prints would include minimal checkers and stripes while bolder options would be floral and paisley. The real question here is to decide which color to get your print in because this could either make or break your decision. Once you find the right balance between the two, you'll know instantly. Don't be afraid to ask friends, family, and your groomsmen for some advice!
Feel Incredible On Your Unforgettable Day As A Groom
Whether you decide to go with the traditional black suit or a trendy bold print, just remember that this is a day of celebrating the love you share with your soulmate. In the end, it truly doesn't matter too much about what you're wearing. Being surrounded by family and friends on this remarkable day is enough of a party on its own. Rock the suit that gives you all of the confidence in the world and don't let anyone rain on your beautiful day. At Knowles Hospitality, we can provide you with a day you won't ever forget. Contact us at (973) 731-2360 and our exceptional event planners will throw the celebration of your dreams.