Outfit & Style Ideas For Your Maid of Honor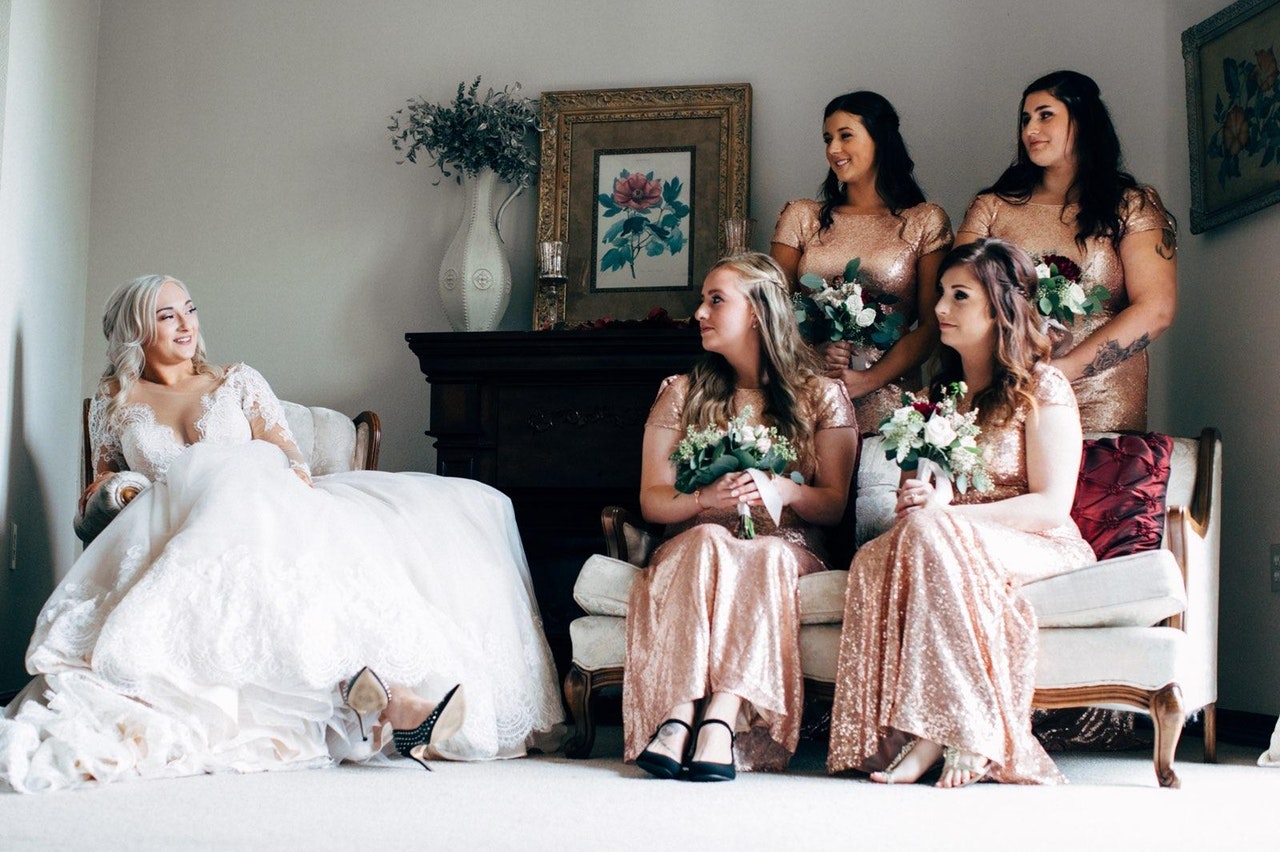 Where would you be without your Maid of Honor? For brides everywhere, your Maid of Honor has been there through major life events and all of the ups and downs for wedding planning. If your Maid of Honor is your sister or closest friend, there's no doubt this person has a special place in your heart and you want everyone to see how much you appreciate her! For all of the events leading up to the wedding and the big day itself, we've curated some easy ways to make sure your Maid of Honor is looking her best and that her outfit reflects how much she means to you.
Pre-Wedding Parties
Leading up to the wedding, there are going to be a lot of dinners, parties, and special events. For the engagement party, bridal shower, or rehearsal dinner, it can be tricky finding a happy medium for all of your bridesmaids and Maid of Honor. If you haven't already asked your favorite ladies to be a part of your wedding party, an easy way to make sure everyone looks cohesive is by gifting matching jewelry, sashes, or getting ready robes – and it's easy to tailor it to your Maid of Honor!
Since some pre-wedding events may be a surprise planned by the bridal party, gifting small accessories to your ladies early on are the best way to add in a personal touch when you don't know major details. This way, you can easily incorporate your theme and wedding colors before these events happen.
Making Your Maid of Honor Shine
You and your Maid of Honor share an irreplaceable bond and you want everyone at your wedding to see that! Bouquets, hairstyles, jewelry, and makeup are easy and customizable for your Maid of Honor if your entire bridal party is going to be wearing matching dresses. Having her hold a different arrangement of flowers is going to add the right amount of sparkle that will catch everyone's eye as she stands next to you at the altar. Simply making your Maid of Honor's hairstyle different from the rest of the bridal party and adding in exclusive jewelry will give her the unique flair she deserves.
Maid of Honor Dress Ideas
Mixing and matching bridesmaid dresses have been trending in the bridal world and we can't get enough of these aesthetically pleasing looks. Deciding on bridesmaid dresses can be a stressful time, especially when it comes to your Maid of Honor. To make her feel special, put your Maid of Honor in a bold pattern or fabric if the rest of your bridesmaids are wearing different color variations. When everyone is put together for a bridal party picture, it'll look like it came from your favorite wedding magazine.
If you want all of your ladies in the same color and fabric, play around with style and silhouette for your Maid of Honor. If the rest of our bridal party is wearing a strapless dress, look for something with straps or an off the shoulder gown with simple embellishments. This will add a creative edge if you're worried about going overboard with patterns.
Celebrating Love With Your Maid of Honor
Your wedding day will be about celebrating the love between you and your partner and the bringing together of two families. Your bridal party and Maid of Honor are some of the most important people in your life and having them be represented in great outfits will tie everything together. Whatever outfit and style ideas you choose to incorporate for your Maid of Honor, you'll be happy she's glowing right next to you!