The Top Multicultural Wedding Destinations in the USA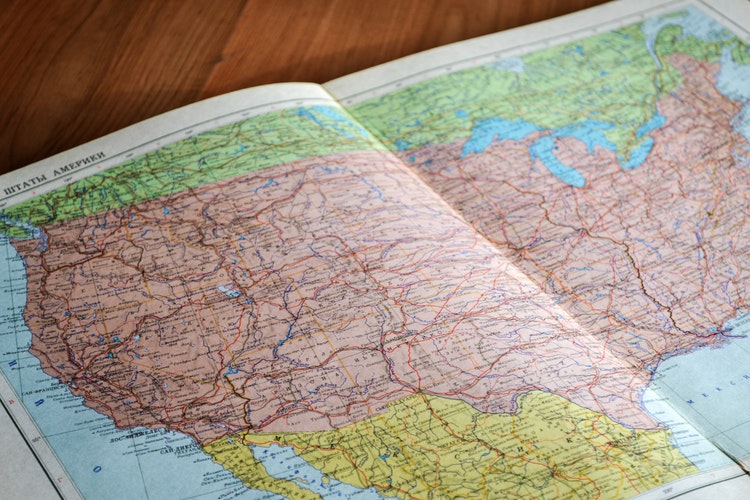 There are plenty of unique locations in which you can travel to celebrate your extra special big day. When planning a multicultural wedding, it can seem burdensome to secure an event venue that can accommodate all the important elements you want in your ceremony. This can seem even harder when planning a destination wedding.
We get it: you want to find something that aligns with your visions and works logistic-wise. If you're desperately searching for the perfect multicultural destination wedding, you'll jump with joy knowing that you can keep your search to the United States. That's right! Keep these cities in mind for your multicultural wedding destination.
San Jose, California
Nestled in the heart of Silicon Valley, San Jose has a worldwide reputation for its innovation and acceptance of many cultures. This hot spot is one of the largest cities in Northern California, as well as one of the most affluent counties in the state. San Jose's many parks and abundance of wedding venues make it the perfect location for celebrating a wedding with multiple backgrounds.
One such venue, Fairmont San Jose, features two ballrooms and specializes in Asian, Indian, and Persian weddings. When trying to discover venues within a city, it's important to try to source venues that boast in-house event planners. These teams typically have extensive experience planning cultural ceremonies.
Sedona, Arizona
Sedona is a desert town located just south of the Grand Canyon. Surrounded by red-rock formations and pine forests, it makes for a picturesque backdrop to your wedding day. The large, expansive spaces that Sedona boasts make it the perfect location to travel to celebrate your big day. Known for hosting luxurious weddings, and multicultural weddings as well, L'Auberge de Sedona is a venue that can give your wedding a whimsical western feel. Its several ceremony area options give it the space to accommodate you in whatever you might need.
Colorado Springs, Colorado
Colorado Springs is located an hour south of Denver at the eastern foot of the Rocky Mountains. Much like Sedona, Colorado Springs offers scenic views and expansive spaces to hold your destination wedding. Located within Colorado Springs is a destination resort called The Broadmoor. The Broadmoor offers a variety of different ceremony options and wedding packages, as well as event planning services.
St. Pete Beach, Florida
St. Pete Beach is a Florida resort city set on a barrier island and located 30 miles west of Tampa. With the water, sand, gorgeous sunsets, and surrounding area, St. Pete Beach provides a unique and beautiful setting to host an intimate marriage ceremony. A 1928 landmark, the Don CeSar Hotel makes for the perfect multicultural wedding venue. Its location right on the shore, paired with the hotel's expansive property and planning team, can help execute an exquisite event.
Choose Your Multicultural Wedding Destination Today!
The options for choosing a wedding destination are endless, which makes it hard to choose the right one. Our expert wedding planners at Knowles Hospitality can help you choose a location with everything you desire. If you're interested in learning more about a popular honeymoon destination, contact our wedding planners today! Our wedding planners eagerly look forward to helping you find your dream destination.