Tips to Find Your Perfect Wedding Venue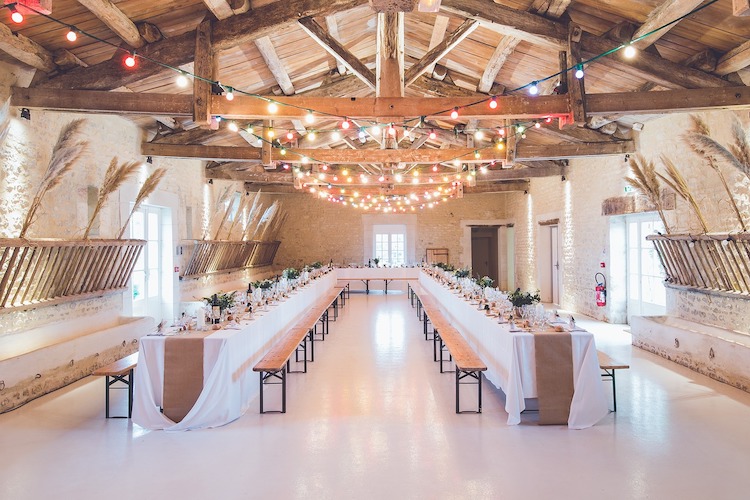 Congratulations! You're finally engaged and ready to start planning your wedding ceremony. Wedding planning is an exciting time for every newly engaged couple, but sometimes it's difficult to know where to begin. After brainstorming ideas for the date, it is time to lock down your dream venue. Our Knowles Hospitality experts are here to help and have gathered tips on how to find your ideal venue.
Start the Wedding Venue Search Early
Especially since the pandemic pushed weddings into the future, most venues are booked at least a year in advance.  This means couples must keep an open mind about their wedding date if a specific venue is very important to them. Searching early allows more flexibility in both dates and types of venues that are available. To ensure a smooth process, have a contingency plan in case of disruptive unforeseen circumstances (severe weather, travel restrictions).
Pin Down a Wedding Venue Immediately
Location, location, location! Whether you plan on being married in a church, the beach, a different country, or your backyard, there are many factors to consider. Couples must discover where there are nearby airports, hotels, parking at the venue, and ease of access for elderly family members.  Making a list of priorities helps couples understand how the venue's location best accommodates their wants and needs.
Hire a Wedding Planner
Professional wedding planners have many contacts at venues you wouldn't be able to access on your own. They also are wonderful at making recommendations based on your specific needs, saving you the time and effort of wading through countless options. If you would rather not book a wedding planner, it is helpful to get advice from an on-site coordinator.
Guest, Budget, and Style
When searching for a location, know how many guests you anticipate attending, the budget for your overall wedding, and an idea of your personal style. The number of guests determines how big or small a venue should be, as you don't want to overcrowd a space or leave half the room unused. For example, packing a hundred guests in a room made for eighty will be uncomfortable.
In terms of budget, you must be realistic in what you can allocate towards the venue. If a venue will eat up more than half of your overall wedding budget, you will not be able to afford your ideal catering, dresses, flowers, and more.
Go into your venue search with an idea of your aesthetic and style preferences. While most venues can be dressed up to fit your desires, the overall structure of the space will determine the design opportunities and limitations.
Prioritize Your Must-Haves
Before committing to a venue, it's important to make a list of your must-haves. Creating a list will help you determine which venues most closely meet your needs. Your venue list will become increasingly smaller as you take all of these helpful tips into consideration.
Find Your Dream Wedding Venue with a Professional Planner
With the help of the experts at Knowles, you can secure your ideal wedding venue while staying within your budget. We take the stress out of the venue search so you can relax and enjoy the process!
Dial (973) 731-2360 Knowles Hospitality today to start planning your wedding. Be sure to subscribe to our blog for more wedding tips!