Wedding Trends Dominating 2022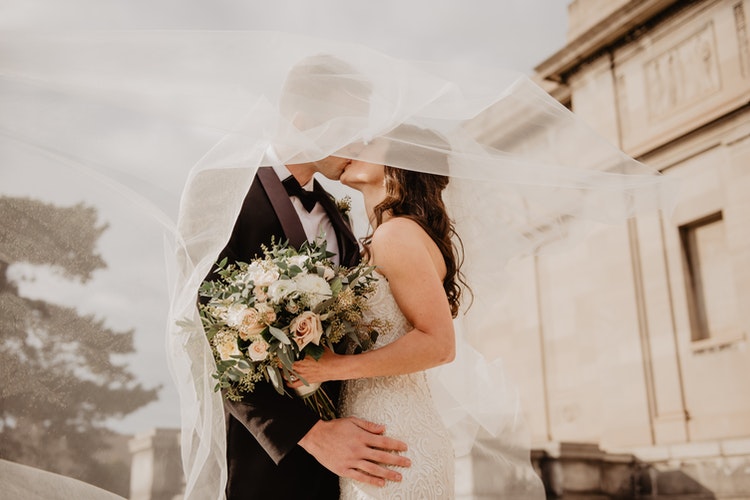 Approximately 2.6 million couples plan to say, "I do" in 2022. With the new year bringing an exciting new wedding season, we anticipate some new and recurring romantic trends to fit any couples' aesthetic. Whether you seek a cottage-core outdoor aesthetic, a romantic regal theme, or an intimate minimalist ceremony, there is no shortage of clever ideas you can pull from.
If you are craving some unique wedding inspiration, Knowles Hospitality has rounded up the best upcoming wedding trends for 2022. Try incorporating a combination of these wedding trends into your upcoming celebration.
Switching Out Flowers for Greenery
Traditionally, wedding venues deck out the halls with beautiful florals. However, 2022 couples are skipping the traditional colorful flowers and opting for various forms of greenery to dress up their venues. Plants such as succulents, fern, eucalyptus, and vines now appear in centerpieces, bouquets, and stylish wedding decor.
The Return of the Puffed Sleeve
Puffed sleeves will be making a comeback in 2022 due to the wildly popular Bridgerton-inspired aesthetic. Puffed sleeves add an elegant flair to any wedding dress. Brides are tired of understated long clean lines and opting for a dramatic over-the-top addition to their gowns. This 80s inspired look brings out the whimsical side for brides looking to make a statement in the new year.
Intimate Weddings
Guests lists are shrinking for 2022 weddings. Although some couples want to celebrate big, it is more economical for many couples to include only their closest family and friends to witness their nuptials. Including fewer guests allows couples to focus their resources on creating a romantic ambiance with the flexibility of more venue options. In light of the pandemic, an intimate wedding gives couples peace of mind knowing there is less risk of any Covid-19-related issues.
Destination Weddings
The pandemic has inspired many newly engaged couples to skip the big ceremony, hop on a plane with their closest friends and family, and have a tight-knit wedding in a beautiful destination. After being in lockdown, this trend satisfies the travel bug with an adventurous way to spend a small and intimate wedding. Couples can achieve their happily-ever-after moment by riding off into the sunset at the destination wedding of their dreams.
Weekend-Long Wedding Events
Destination weddings tend to turn into three-day wedding vacations, allowing couples to make memories with friends and family before and after the big day. However, couples hosting regular non-destination weddings also want to participate in the weekend-long fun. 2022 will see multi-day events become the norm. Pre-wedding backyard barbeques and post-wedding brunches give the wedding party some much-needed quality time.
Plan Your 2022 Wedding with Knowles Hospitality
The experts at Knowles Hospitality are excited to help couples create their dream weddings in 2022. We guide you through the entire wedding planning process from ideation to the day you walk down the aisle. Whatever your wedding dreams, we can make it happen!
Dial (973) 731-2360 today to start the wedding planning process with a professional Knowles wedding planner! If you need more inspiration for your 2022 wedding, subscribe to our blog so you can enjoy expert advice and ideas.