Tips to Manage Your Wedding Budget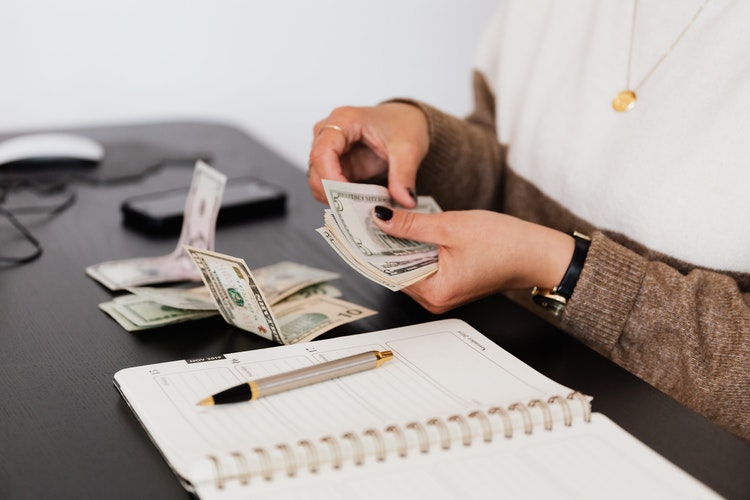 As newlyweds beginning your wedding planning process, the first step in this great feat is determining your wedding budget. There is no need to feel intimidated by the word "budget" – it's only here to help! The price tags associated with weddings are often the top stressor for the bride and groom revolving around their big day. Due to pricey vendors, expensive décor, and unexpected costs, those starting their wedding planning are often overwhelmed by the idea of budgeting.
No need to worry! Our Knowles Hospitality experts have gathered a number of ways for you to manage your wedding budget. With a little patience and a lot of planning, you will be fully prepared to plan the wedding of your dreams while staying within your budget.
Average Wedding Costs
By 2021, the average price of weddings is estimated to reach $22,500. Wedding costs are divided among a number of different categories, including:
| | |
| --- | --- |
| Wedding Expense | Average Cost |
| Wedding and Reception Venue | $10,500 |
| Officiant | $280 |
| Rehearsal Dinner | $1,900 |
| Dress | $1,600 |
| Tuxedo (Rentals) | $280 |
| Photographer & Videographer | $4,200 |
| Invitations | $590 |
| Wedding Planner | $1,500 |
| Rings | $5,900 |
| Cake | $500 |
| Flowers | $2,000 |
| DJ/Band | $1,200 – $3,700 |
| Transportation | $800 |
These numbers add up quickly but keep the following tips in mind to stay within budget and avoid overcharging yourself.
Tips for Managing Your Budget
Set Your Priorities
The first step in budgeting is prioritizing what is the most important to you for your wedding day. If you always imagined having an abundance of flowers and floral décor, you may need to opt for a less pricy dinner option. Set some time aside at the beginning of your planning process to determine what is most important to you and your partner. Allocate money to these important categories accordingly and take some away from those which don't hold as much importance.
Narrow Down the Guest List
Mom and dad might want you to invite their dozens of friends, your second cousin's boyfriend of one month, and the neighbor's children, but your budget might not allow for all of the extras. Set the number of guests early and decide who put input into the list. If mom and dad are your main wedding budget contributors, consider letting them have a say in the list.
Offer Vendors Cards
Many times, if you offer to advertise the business cards of your vendors at your wedding, they will offer you a discounted rate in exchange for the advertising. Not only will this help you save a few dollars, but it might help your guests find vendors for their future events!
Create a Spreadsheet
Make the effort to track your spending every step of the way. Create an Excel or Google spreadsheet to include the important budgeting elements. To stay organized, create columns with estimated costs, actual costs, additional fees, tips, and contact information for each of your elements. Utilize the auto-sum function to add things up as you go.
Rent Suits
Dressing your groom and all of his groomsmen can be a pricey task. If this is the only time the groom will be wearing this tux, renting might be the right option. Not only will this save you lots of money, but you can opt for a higher-end tux for a fair price. For renting, you will be able to easily match all of your groomsmen with shirts, ties, and other accessories included in the rental.
Do It Yourself
We've all heard of DIY before, and you've probably even done a little DIYing in the past. There are a number of things you can do yourself for a wedding. Invitations, centerpieces, and wedding favors are just a few. Doing it yourself might take a little extra effort and time, but it will save you tons of money in the long run.
Mistakes to Avoid
One mistake to avoid when working with your wedding budget is not setting priorities. If you don't give certain categories more weight than others, you will quickly find yourself well over your spending limit. Be sure to decide what is most important to you and your partner and avoid this rookie planning mistake.
Another problem to avoid when budgeting is not keeping track of your spending. With so many elements going into the wedding, dozens big and small, spending occurs quickly. From smaller $20 purchases to the thousands spent on those big-ticket items, not keeping track of spending will send you into an overspending frenzy.
Additionally, you'll want to avoid setting a super strict, non-flexible budget. Ask any married couple if they incurred unexpected expenses for their wedding, and the answer is a resounding yes. Additional fees and costs are almost certain to make a few appearances during your wedding planning. Be prepared to expect the unexpected when it comes to wedding costs. Put aside a certain percent of your budget for miscellaneous costs that may appear during your planning.
Lastly, try to avoid impulse buying. We all know that feeling of falling in love with an item as soon as you see it. Before splurging without a second thought, try to restrict yourself and search for similar items at a lower price. Try to determine each purchase as an impulse buy or a necessity before checking out.
Reasons You May Go Over Budget
Sticking to your budget is likely to be a challenge. Especially if this is your first time planning a wedding, expect to go a little bit overboard. According to The Knot, 45% of couples (on average) exceed their budgets by over $7,000.
Many couples often forget to factor in the extra fees. There are countless expenses that you can plan for, but there are usually several surprises. Things such as gratuities and tips might not have been written into your budget. Unforeseen expenses pop up numerous times along the planning process and can add up quickly. To cope with this possible issue, try talking with some married couples who have been through the process before to figure out what you should be prepared for.
Moreover, people often gain to set a realistic budget to begin at the beginning of the wedding planning process. Some couples try to make decisions as they go and don't realize how much they've spent until it's too late. Others don't take into account how much money they really have for the wedding and simply choose a number way higher than what they can afford. Take the time at the beginning of your planning to determine what your true budget is and how much wiggle room is allowed.
Ultimately, the top reason for overspending on your wedding budget is a lack of planning. Couples may be preoccupied or intimidated by the planning process but doing so thoroughly is an integral part of utilizing a wedding budget.
Preparing Your Wedding Budget
Knowing that planning and preparation are some of the most important steps in creating and sticking to a wedding budget, you and your partner are well on your way to a budget-friendly, extravagant wedding day. With the help of the Knowles experts, you can have your ideal wedding your way, while staying within your budget. Contact us today at Knowles Hospitality to start planning your own amazing wedding!