Wedding Tips and Trends: The Most Romantic Winter Proposal Locations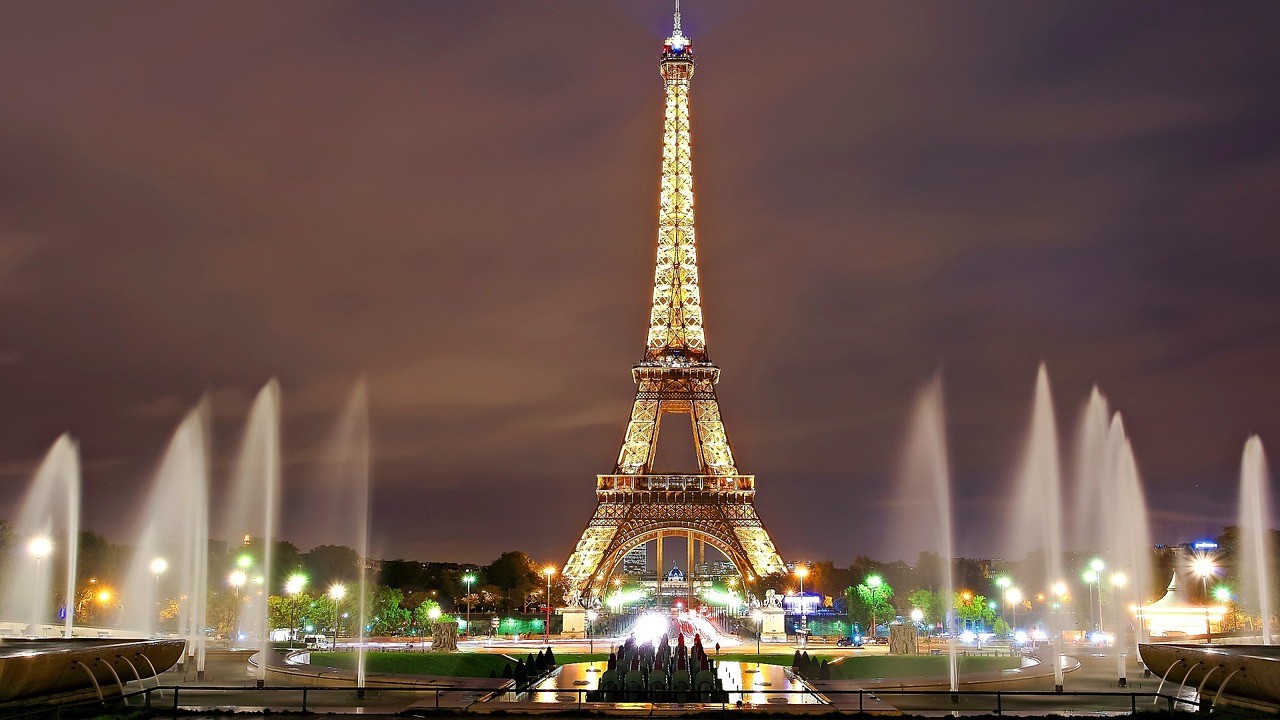 Winter is considered peak season for proposals, between the holidays and gathering with loved ones, this time of the year where the most romantic proposals happen. In fact 31% of couples get engaged on Christmas Eve, followed by 22% on Valentine's Day. The Manor has scoured romantic cities worldwide on a quest for the most romantic winter proposal locations including creative marriage proposal ideas, that are sure to melt your heart. With a chill in the air, cuddle up beside your lover and read our latest blog.

New York City, New York
After a great day of touring and exploring the Big Apple, what better place to end your tour than the iconic Times Square? Take your lover by the hand and marvel at the bright city lights, holiday attractions and skyscrapers: as big as your love for one another. For an attention-grabbing proposal, rent a billboard and see the big screen with photos of the two of you. Then, stop your significant other across the street and drop down on one knee. What better way to propose than with hundreds of onlookers joyously cheering and clapping for you both!
Paris, France
A fairytale proposal in the "city of lights" is truly magnificent. With less people in Paris during the winter, you'll get a private romantic moment with your one true love. After enjoying a delightful time sightseeing all around Paris, end your tour at a romantic location such as Pont des Arts where from the bridge you can see the Eiffel tower. The Eiffel Tower is an icon known all around the world and would make for the most memorable night of your lives. You could also propose on a charter a boat on the well-known Sein River, enjoying champagne and macaroons while you tour Paris. The beautiful art gallery, Passage Vivienne, is a perfect proposal destination for inclement weather or for a celebratory champagne toast.
Verona, Italy
Walking down the cobblestone streets in Verona is breathtaking and brings you to a place filled with romance. For a unique, romantic, and unforgettable proposal drop down to one knee under Juliet's balcony. It's where Shakespeare's star-crossed lovers were famously known to have fallen in love with one another. The courtyard of Juliet's enchanting house is cozy and has privacy for your proposal. Make your loved one feel special with the extraordinary moment of your proposal being located in one of literature's most romantic settings.
Orlando, Florida
There is something to be said of the iconic magic kingdom that is Disney World. What better place to feel the excitement and wonder of romance than at "the happiest place on Earth," For the eternal fairytale-seekers, it's also a popular location to propose and make your fairytale become a reality. Feel like a princess and have your very own Prince Charming drop down on one knee in front of Cinderella's Castle. There is nothing more romantic and magical than a Disney proposal to kick off your happily ever after as an engaged couple.
San Francisco, California
The Golden Gate Bridge is the perfect landmark for a breathtaking view of both your future bride and an iconic bridge. The majestic view from Battery Spencer includes the best view of the city and bridge backdrop to capture on film. For another angle propose down below the bridge at Baker beach, where you can dip your feet in the sand on before you get on one knee. For miles of scenic greenery, ocean and the bridge in the distance, take a drive through the Marin Headlands; surrounded by nature and serenity, this is a perfect secluded and beautiful proposal destination.
Which Destination?
A proposal is a once in a lifetime experience with anticipation, build-up and celebrations. It can also be stressful event to plan for your significant other but whether your dream proposal is over the top, iconic, or truly personal, our winter proposal spots are sure to be extra romantic. Now you can help guide your partner in planning, or prepare yourself, should you be whisked on a couples trip to one of these locations. Who knows? You may just want to return to your special destination for your honeymoon. Our wedding planners are happily and patiently waiting for you to say "Yes" to a lifetime of happiness with your soulmate.